As kids enter their third year of schooling, they find themselves amid adolescence. Their bodies grow and change, their emotions come into full bloom, and their goals shift to the future. In other words, third grade marks a monumental shift in your child's life. It is a critical time when kids learn how to read chapter books by themselves.
Our list of 3rd-grade books is explicitly designed with these Kindergarten-to-3rd graders in mind: they're funny and heartwarming, sophisticated but not too difficult or tedious for these kids who have just been weaned off picture books. We have compiled a list of books, organized into categories for easier browsing:
Comedy and heartwarming stories for third graders to read now and again. For kids who are being weaned off book after book full of pictures, these are the books where they can read. These include classics that will be enjoyed by parents who want to share them with their kids.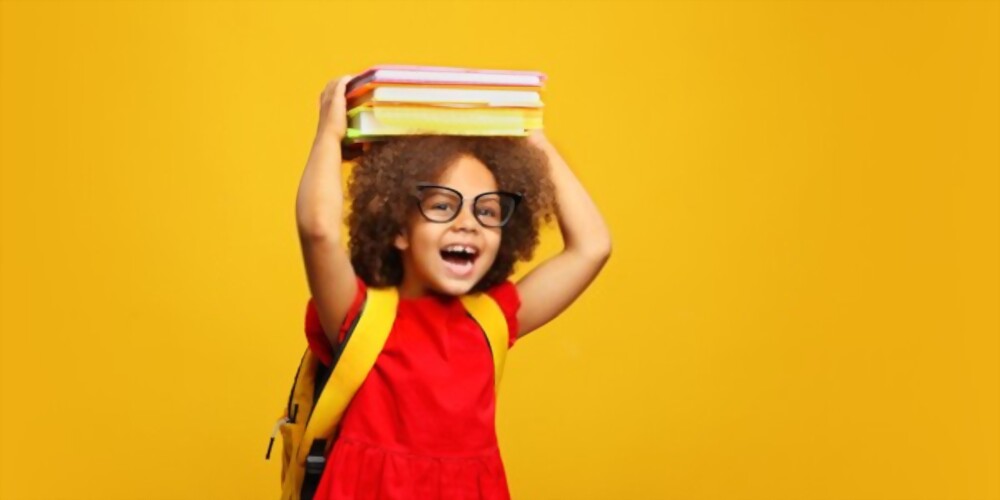 They're also great for teachers to use as handouts because they are easy to read, even by kids who haven't yet learned how to read just yet. Browse our 3rd-grade books with your kids, leave them in the classroom, or buy them as gifts.
1. Charlie And The Chocolate Factory
In this classic Roald Dahl narrative, five well-known characters visit Willy Wonka's famous chocolate factory. Augustus Gloop, Veruca Salt, Violet Beauregarde, Mike Teavee, and the good-hearted Charlie Bucket are raring to go on a quest. Feast your eyes with one-of-a-kind chocolate-sweet creations!
2. Jake The Fake Keeps It Real
In this hilarious book, Jake, the main character, deceives his way into a Music and Art Academy for extraordinarily talented musicians and artists. Follow Jake the Fake as he keeps it honest and must devise a quick and funny answer. This book is a perfect gift for anyone who enjoys comedy, music, or art.
3. Henry Huggins
Henry Huggins, a boring adolescent, is frustrated by the lack of excitement in his life – that is, until Ribsy, a furry buddy, enters his life. They create an unbreakable link right away, but will it be enough to keep Ribsy by his side when the dog's original owner shows up? This book is an excellent read for dog lovers of all ages.
4. Wonder
August Pullman, a lovely young guy, was born with a facial defect that has kept him out of public education. As August prepares to enter the fifth grade, all of that will change. This is a heartwarming story about facing your fears, getting through hard times, and learning that you have beautiful friends who love you unconditionally no matter what. It has its moments in which it feels slightly cheesy – like when August shares his newly discovered knowledge with the class with little-to-nothing embarrassing punishment (which was still pretty good, though).
5. The Creature of the Pines
The Creature of the Pines is a book by Gary Paulsen about a young boy who has to try and survive on his own after one day wandering into the woods. It is full of adventure and suspense. Some many twists and turns keep you wondering what will happen next.
6. The Cricket in Times Square
Tucker, a street mouse, and Harry, a cat, become friends with cricket and recently relocated into their Times Square neighborhood. This book is a perfect way to introduce students to an essential part of the animal world (in this case, crickets) while also learning something valuable about friendship.
7. Make Way for Dyamonde Daniel
Dyamonde is self-assured. Daniel settles in quickly at her new school and is eager to make friends with a shy newcomer. But then she bumps into the bully, and things turn out not to be as easy as they seemed. This story is re-told from Dyamonde's perspective, and we get to follow her journey through the school year, from the first day of third grade until Thanksgiving. It will show you that kindergarten is like high school and that third grade can be challenging for some kids to adjust to."
8. Little House In The Big Woods
In the silence of the woods, the Ingalls family creates a magnificent existence for their family. This story of a pioneer family's first years on the new frontier is beautifully told by Laura Ingalls Wilder in her distinctive voice that captured the hearts of generations.
9. The Tale Of Despereaux
Despereaux Tilling, a bold young mouse who falls in love with Princess Pea, explores the castle's walls. This children's story is about a mouse who falls in love with a princess. It takes place in an old court and is about the life of animals that live inside the castle's walls. It has excellent illustrations and is easy to read, making it suitable for all ages.
10. The Lemonade War
Jessie and Evan Treski, rival siblings, compete in a lemonade war by putting up lemonade stalls in a bet to see who can make the most money. Then Evan's lemonade taints, and sweet chaos ensues. In the meantime, Jessie's father tries to teach her a lesson in business.
11. Charlotte's Web
Charlotte's Web, centered on a unique friendship between Wilbur the pig and Charlotte the spider, has to be one of the most beloved stories. Created by E.B. White, a children's book author, the story's memorable characters have garnered a place on top of the list of best-loved books for children and adults alike.
12. How To Be Cool In The Third Grade
Robbie York is fed up with being uncool, so he devises a scheme to make his third-grade year the best! Robbie knows that coolness is the ultimate goal, so he must understand what makes cool. And he's got a plan: He'll ask everyone at school to list the 37 most incredible things they do in 3rd grade. It's just an easy idea! But when everyone starts recording crazy stuff like wearing sunglasses and playing soccer, Robbie realizes that maybe it won't be easy.
13. The Wild Robot
Roz, the robot, awakens amid nowhere, completely alone. Follow along as we investigate if a robot can flourish in the wild. The book explores an all-ages adventure story and what it means to be self-sufficient. As Robot Roz hits rock bottom, she learns to rely on herself – and each other – to survive.
14. The One And Only Ivan
Ivan the gorilla and Ruby, a newborn elephant, have an extraordinary friendship story. Thanks to Ruby, Ivan is released into the wild after 27 years in captivity. Ivan changes Ruby's life in many ways. Ivan saves Ruby and the other animals in danger, showing them how to live, eat and sleep like a gorilla. Ruby saves Ivan by giving him back his family of gorillas.
15. I Was a Third Grade Spy
For his owner Josh, Artful, the dog operates as a spy. When the boys need to know what the girls are doing for the school contest to outdo them, Arful's spy talents come in the help!
Learn more: I Was a Third Grade Spy
16. The Clue Of The Left-Handed Envelope
In this fascinating novel, third-grade detectives are born. Assist with the investigation into who is sending Amber Lee anonymous letters. This thriller includes many twists and turns and a real mystery to solve.
17. Frankie Sparks And The Class Pet
Frankie Sparks is on a quest to persuade her instructor that they should adopt a class pet rat, but will she succeed? From the hugely popular Frankie Sparks series author, here's a new look at what 3rd-graders can achieve.
18. Snazzy Cat Capers
Ophelia von Hairball V is a well-known cat burglar obsessed with diamonds and precious stones. The FFBI presents Ophelia with a once-in-a-lifetime opportunity, but she'll have to learn to work with a sidekick as she's never worked with one before.
19. Mindy Kim And The Lunar New Year Parade
Cooking traditional Korean meals and learning about the Lunar New Year with Mindy Kim is a great way to celebrate Korean culture. This colorful picture book incorporates into the story many different traditions associated with the Lunar New Year, including preparing a traditional Korean meal, playing a Korean folk game, and watching fireworks.
20. Stay
Piper, the dog, sets out to locate Baby's owner. As a fantastic adventure story unfolds, keep an eye on the screen. Keep an eye on the net! An amazing adventure story. They'll learn to stay focused and enjoy a good story to boot. Great for homework, bedtime, or as a hard-earned break! More than just a good read, it's an entertaining escape.
21. House Of Robots
When Sammy Hayes-Rodriguez, at his mother's persuasion, brings his robot creation to school, his life is about to change forever! Sammy's robotic classmate, Mr. Qwerty, is a hit in the classroom and soon becomes a feature at Sammy's school. But when the third-grade class takes on the task of building a robot for Nationals, will Sammy's robot be able to keep up even with Sammy's friends' help?
22. Guinea Dog
Rufus fantasizes about owning a dog, but his mother surprises him by bringing home an aggressive guinea pig that thinks she's a dog and acts like one! Guineas are very smart, but sometimes they act more like dogs than guinea pigs. They're real-life Shih Tzus and make the perfect companion for Rufus.
23. The Chicken Squad: The First Misadventure
This tenacious gang isn't your typical flock of chickens. The group enjoys solving mysteries and battling crime, but will a UFO invasion be too much for them? Or will their fearless leader be "Chick-napped" by a madman?
24. Shine!
Shine invites young readers to think about what they want to be when they grow up and dream big! Shine! Celebrates kids' creativity, originality, and courage to dream. Shine! is written by a 3rd-grade teacher who shares the story of her journey in the book and through her blog.
25. The Story Of Diva And Flea
Friends who aren't expecting it, Diva and Flea go on an adventure around the streets of Paris, France, and get into mischief along the way. Join them as they discover the wonders of Paris and visit a nearby pastry for some food!
26. Ramona Quimby
Once again, Beverly Cleary has outdone herself. In this coming-of-age narrative, Ramona Quimby, a well-known figure, encounters new problems as she navigates life while her parents are gone. Ramona continues to be a hero to young children as she tries to navigate the obstacles of school and make new friends. In this book, she learns what being in a family means as each character finds their role while they help Ramona learn her place in the world.
27. My Little Brain!
Picture books like My Little Brain help children remember vital information by combining text with colorful visuals. With the help of this classic bookshelf addition, you may learn about the brain and its interworkings. An easy to read and follow the book, the following text is accompanied by colorful illustrations.
28. Stuart Little
Stuart Little, the son of a human family, embarks on his most daring expedition yet to save Margalo, a beautiful bird who becomes his best friend.
29. Pippi Longstocking
Pippi Longstocking is the vibrant and charming main character in this funny book. Pippi makes sure that anything she does is done to the best of her ability, and she's thrilled for you to join her on her adventure in this entertaining book.
30. Paddington Classic Adventures Box Set
This three-story box set will rapidly become one of your 3rd grader's favorite books! Follow the exploits of a friendly Peruvian brown bear as he lands at Paddington station and sets out to build a new home in London!