As a teacher, reading aloud to your pupils is one of the greatest presents you can give your class.
Read-aloud allows your class to unwind, relax, and listen as they discover the delight of listening to a narrative. Additionally, they aid in vocabulary development and fluency development. The 30 read-aloud novels on this list are ideal for fourth–fifth-grade children.
Whether you are an educator, parent, or caregiver, there are numerous literacy benefits to reading aloud to 9 and 10-year-olds. It's also a wonderful age for reading aloud – the books get more intriguing, and the children are mature enough to grasp the larger concepts in good novels.
This list of fourth-grade read-aloud books contains a little something for everyone. It's an excellent selection of both old and new works, which are excellent read-aloud.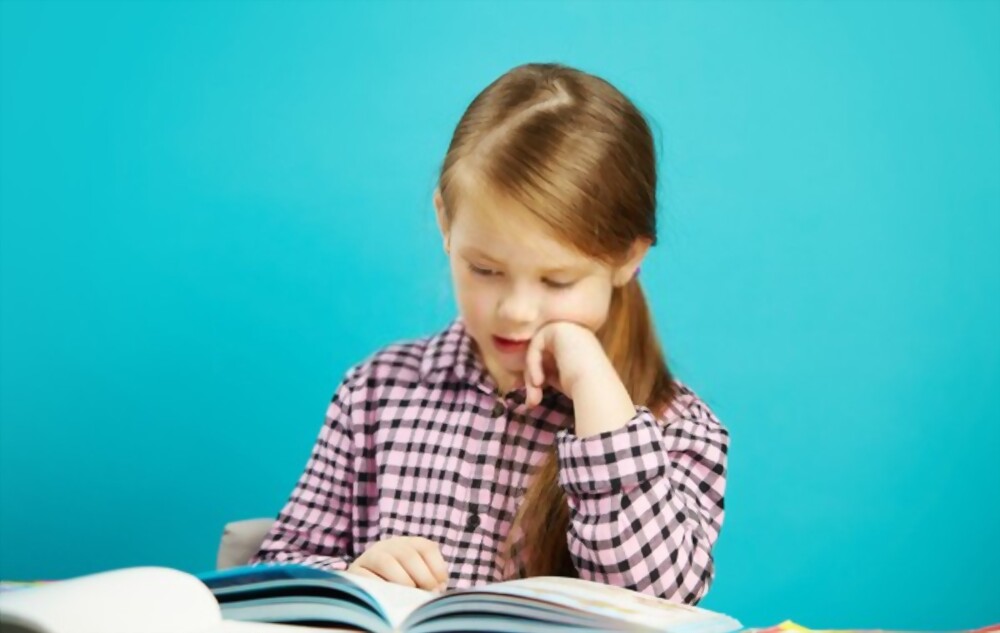 How To Read Aloud Effectively
There is a world within every book.
No pressure, though, because the first step in opening that world is to accept it. This is an excellent place to begin if you are not yet comfortable when it comes to reading aloud. It is necessary to be open to new experiences.
Select The Appropriate Book
Begin by reading it aloud. Is this a book that your youngster would enjoy? Additionally, identify the material you wish to omit, shorten, alter, or stress. While reading, watch for significant things, geography, people, and characters. What can pique your child's interest?
Allow For Discussion
Many of the read-aloud books at this level are filled with large ideas and deal with challenging topics. Involving young listeners in regular talks about what they are reading helps them better comprehend the story.
Write About The Book In Your Journal Or In An Essay.
When children are reading, incorporating writing into the process is an excellent method to keep their interest. They can express their opinions and feelings about a book in this manner.
Pre-Read The Book
A lot of the time, books designed for upper elementary and tweens deal with serious subjects. Even though this is a positive development, it is recommended that you preview the book to ensure that it is appropriate for your target audience.
30 Recommended Read-aloud Books
1. Story of The Seagull and the Cat who taught her to fly – by Luis Sepulveda
This is a children's masterpiece written by the renowned Chilean novelist Luis Sepulveda, who is also the author of The Old Man Who Read Love Stories, which has sold more than 18 million copies worldwide. Not only is the work a warm, innocent, and endearing story about animals, but it also offers a message about environmental stewardship, sharing, and love, as well as the value of effort – "Only those who dare to fly." The book that begins off summer with adorable, humorous images is a perfect present for children and adults alike.
2. The Story of a Snail Who Discovered the Importance of Being Slow – by Luis Sepulveda
This is the story of a group of snails living in Dandelion's Homeland, under the dense acacia leaves, which still live a slow, quiet life, and call each other simply "slugs" until when one of them thinks it's unfair not to have a name and especially wants to know why slugs are so slow. Ignoring all the ridicule of fellows who were too used to the inherent slow and quiet life, the "rebel" was determined to leave his family and set out to find his name. Answers to long-standing questions. On that journey, it meets an old turtle, which gives it the name "Courage" and shows it firsthand a great danger to all creatures of the grasslands: humans!
3. The Wonderful Wizard of Oz – by L. Frank Baum
"The Wonderful Wizard of Oz" is always at the top of author L. Frank Baum's good books for children. Frank Baum is a classic fairy tale that has influenced many generations of children. It tells the story of little Dorothy in the Kansas prairies of America. Dorothy and her little dog Toto were swept away by a tornado to a strange land – the land of OZ. To return to her homeland and her loved ones, Dorothy has faced many dangers and hardships, and trials.
The story praises family love and friendship, giving children a good lesson full of profound humanity "nowhere is as good as at home."
4. Charlie and the Great Glass Elevator – by Roald Dahl
Roald Dahl was named the World's No. 1 Storyteller. Many of Roald Dahl's books top lists of the best children's literature.
Mr. Wonka may be a genius with chocolates, but in terms of his ability to fly, Charlie and his family are not believable. He is especially seeing that the thing Wonka used to fly was a glass elevator, and when it lost control, it shot up into the air. But for Wonka, life is never boring, and if you put people in some awkward situation, chances are you will have a way to get them out?
5. Watership Down – by Richard Adams
Watership Down – one of the works of writer Richard Adams, is known as a great literary work and the best children's book of all time. The book's content tells about the magical adventure journey of a group of rabbits in search of new land. Although they faced many difficulties and challenges, they did not give up. In each story, each character in the book contains profound philosophies about love, courage, trust, solidarity, and especially the desire to live freely.
6. The Fault in Our Stars – by John Green
Poignant, bold, brave, and raw, The Fault in Our Stars is the most tragic and ambitious work of award-winning author John Green, but at the same time deftly explores the humorous, thrilling, and tragic aspects of living and loving. The lessons about life and love in this book will be invaluable gifts for children. Don't miss this one if you're looking for a good book for your teen.
7. Where the Wild Things Are – by Maurice Sendak
Where the wild things are one of those legendary books of Maurice Sendak considered the Bible in the picture book realm. It remains on the bestseller list, with more than 20 million copies in print worldwide. One night, Max dressed as a wolf and was naughty was scolded by his mother as "the wild things," forced to go to bed early, and forced to skip dinner. That night, in Max's room, a deep forest suddenly grew, opening a vast ocean. A big boat takes Max far away, to the place where there are real enemy demons.
8. Green Eggs and Ham – by Dr. Seuss
The language of Dr. Seuss has rhythmic, round rhymes with clear words. The book Green Eggs and Ham was born from a bet by Dr. Seuss and a friend of his; they bet they could write a story in fifty single words. Seuss won, and this mouth-watering book was born. The book evokes empathy, and the theme is close to children: Do you want to try new foods? The story's details also develop very excitingly; one person tries to advise, the other tries to hide, and the ending is extremely unexpected.
9. The Giving Tree – by Shel Silverstein
The children's book The Giving Tree by author Shel Silverstein opened with the sentence, "Once there was a tree…and she loved a little boy". And so, each subsequent short line leads the reader into a musical rhythm, gently drawing the close relationship between an apple tree and a boy. The boy climbs, swings, and jumps on the tree with children's games. When he became a boy, a family man, and finally a stooped old man, he still found solace, boundless sweetness in the tree. The book ends with an old man sitting on a stump that was cut off. The apple tree's last words were that it remained "…very happy".
10. Harry Potter and the Sorcerer's Stone – by J.K.Rowling
J. K. Rowling's Harry Potter book series has seven installments, the first of which is Harry Potter and the Philosopher's Stone. Bloomsbury Publishing released the book on June 30th, 1997, making it the 30th anniversary of the publication date.
Before his 11th birthday, Harry Potter was a small nearsighted boy, orphaned by his parents, living with his aunt and uncle, and was always bullied by his cousin. Ever since the giant Rubeus Hagrid came looking for him on his birthday to take him to Hogwarts – School of Witchcraft and Wizardry, he knew who he was and how his parents died. Harry's journey at Hogwarts was filled with new things, friends, and thrilling discoveries.
11. The Cat in the hat – by Dr.Seuss
The book is written by the author of more than 500 million copies, with 16 all-time bestsellers, including the first books for English-speaking children. The strange, rhyming stories of Dr.Seuss have endless appeal, even into adulthood or old age. If you're sad, why not try something new to be happier? You can make a mess, but that's okay. The last thing you want to do is wallow in your misery and moan about everything. And if you fall into that situation, The Cat in the ha will give you very fresh inspiration.
12. My Body Belongs to Me from My Head to My Toes – by Dagmar Geisler
After the age of 6, skills to cope with situations that occur in life are what parents need to educate their children. In particular, helping children recognize and protect their bodies is essential. "My Body Belongs to Me" refers to this issue in the most gentle way from the story of little Clara. The book teaches children that their bodies are constantly changing, which is something to be proud of. Besides, babies need to know how to protect themselves and refuse touch from strangers.
13. A Little Princess – by Frances Hodgson Burnett
A child's interest in stories with a variety of themes grows as they become older by Frances Hodgson Burnett. And fairy tales are one of the indispensable content. The story of Sara – a little princess facing difficulties in challenges, will help her realize a new side of life. This will be a lesson in her courage and perseverance. At the same time, he also praised the love between Sara and her friends. Each new story brought to children provides new knowledge in vast life.
14. The Little Prince – by Antoine de Saint-Exupery
One of the very famous books of Antoine de Saint-Exupery. This is a story about a young prince's journey through life, during which he discovers new things. While going to many locations on Earth, the tiny prince's understanding grows as he learns more about his surroundings. Children can learn vital lessons for themselves and conceive of things they wish to learn from the characters in the story, just like the characters in the story do.
15. Charlie and the Chocolate Factory – by Roald Dahl
The novel is inspired by Roald Dahl's experiences at chocolate companies when he was in school. The Cadbury Company often sends sample packages to schoolchildren to gauge their opinion of its new products. At the time (the 1920s), Cadbury and Rowntree were the two largest chocolate manufacturers in Britain. They often used their people to infiltrate rival companies by posing as employees to steal the secret of chocolate making. For that reason, both companies have to strictly protect the production process. The secrets and huge production machines in the factory prompted Dahl to write the story.
16. Goodnight Moon – by Margaret Wise Brown
Margaret Wise Brown's Goodnight Moon is one of the greatest children's books ever written.
It begins with the sight of a rabbit in the bedroom at night. The whole content is that he sends good night wishes to everything around him, but readers and listeners can see everything through his wishes. That is the attraction for all the little ones. You not only learn vocabulary and how to describe objects but also feel the affection for objects – seemingly inanimate still around you every day. They are: "a picture of a cow jumping over the moon," a "toy house," a "red balloon",… With a soothing reading voice, your kids will fall asleep peacefully.
Good Night Combs,
Good night brush
Good night nobody.
17. The Tiger Who Came to Tea – by Judith Kerr
One of the interesting books by Judith Kerr. Any young English reader might enjoy retelling the story of a tiny girl named Sophie who sat drinking tea with her mother in their small kitchen. And soon, the mother and daughter's afternoon tea appeared as an unexpected guest. It must be a tiger with warm eyes smiling mouth. He drank all the tea on the table, ate all the food in the kitchen, and drank all the drinks, including the water in the bathtub. Then he left. When Sophie's father came home and realized there was nothing left to eat, he invited the mother and daughter out for a lovely, fun dinner at the restaurant. The next day, Sophie and her mother went out to buy more food, including a big box of tiger food. But the tiger never returned.
18. An Atlas of Imaginary Places – by Mia Cassany
Inverted mountains, bubble gum-spewing volcanoes, and a gentle humpback whale that keeps an entire city afloat. These and other fantastic worlds may or may not exist on Earth, but who knows? Each layout of this enthralling book of Mia Cassany transports readers on an incredible journey. Ana de Lima's beautiful, gently colored pictures are brimming with unexpected details that beg for closer investigation, while Mia Cassany's soothing narrator is an unnamed companion traveler. Ideal for pre-bedtime reading or daydreaming, this beautifully designed book will please young readers and inspire them to create their own fantasy worlds.
19. Anne of green gables – by G.L.Mongomery
When Matthew and Marilla Cuthbert ordered an orphanage to find a boy to assist them at the Green Gables farm, they were both surprised to discover a chatty young lady called Anne on the train ride to their destination.
Anne Shirley, with her red hair, quarrelsome demeanor, and hopeless romantic tendencies, has messed up both Green Gable and the surrounding community. A century later, her wit and generosity have made her a perennial favorite with both the fictional community of Prince Edward Island and with generations of readers across the Atlantic, as she has been for the past 100 years. The first Red-haired Anne novel, published in 1908, has passed a century.
20. Charlotte và Wilbur – by E.B. White
One of America's most beloved children's books by E.B. White, Charlotte, and Wilbur, is the tale of a spider's heroics in saving her friend's pig from death.
Wilbur, the spring pig, though, would enjoy peace forever on the Zuckermans' farm, so he thought he was going crazy when he learned they would kill him when winter came. Now, all his hopes can only be focused on Charlotte, the gray spider still placidly hanging above the pigpen. Charlotte and Wilbur is a book that knocks on the imaginary door of childhood to all who are children and who were once children.
21. Where The Sidewalk Ends – by Shel Silverstein
Where the Sidewalk Ends is a collection of more than 100 poems for children by Shel Silverstein; with rhythms and subtle handling of rhyme, his poetry attracts readers with its intelligent and witty look, making it easy for children to grasp the meaning of each poem and adults will also laugh at its profound meaning.
Since its inception, Where the Sidewalk Ends has always been on the list of the best children's books voted by prestigious magazines. In 2015, Where the Sidewalk Ends ranked 29th out of 73 books for all families voted by America's Timeout Magazine.
22. The Secret Garden – Frances Hodgson Burnett
The Secret Garden tells a story about a garden locked away for ten years until it was awakened and revived by Mary, Colin, and Dickon with love and friendly care. The garden comes to life with the changes in the people around. Mary is no longer an unruly lady. Colin shakes off his health despair to proudly declare "to live forever." And so, the manor brightens up the child's vitality with the love of life.
The Secret Garden is a simple story about life, opening the closed doors of a person's life with a miracle from life called love. The character of the Secret Garden is alive on every page with the beauties of the times, with the romantic but also the liberal character and people of the West.
23. Guess How Much I Love You – by Sam McBratney
The story of the rabbit father and son's efforts to express their love has become a publishing phenomenon with sales of more than 33 million copies worldwide, turning the book into a modern children's classic. The profound message in the book is: Sometimes when we love someone so much, we want to find ways to express the wonderful emotions that are flooding our hearts. But Brown Breath Dad and Little Brown Rabbit discovered that love is not something to measure.
24. Pippi Longstocking – by Astrid Lindgren
Pippi Longstocking – a little girl, a shimmering world has captivated readers of all ages in more than 100 countries worldwide written by Astrid Lindgren. This lively literary image has been made into movies many times. Pippi Longstocking is a name that millions of children have loved for generations worldwide. That red-haired girl with a naughty freckled face is a vivid dream that perhaps no one has ever not embraced when thinking about childhood and childhood. Moreover, Pippi long socks have a very generous and passionate affection for everyone.
25. The Wind in the Willows – by Kenneth Grahame
If there's a book that, when finished, makes you smile and feel happy, it's definitely "The Wind Through the Willows," a children's book by Scottish writer Kenneth Grahame. A very different world in children's pages. Not shimmering, magical, and brilliant like a fairy tale space with transforming miracles, but attracting readers with the beauty of vivid nature and the loving friendship story of 4 friends: Mouse Water, Mole, Uncle Badger, Toad, etc. The stories are simple and warm but contain strong moving power, touching the hidden nooks and crannies of the reader's soul.
26. A Wrinkle in Time – Madeleine L'Engle
Although 26 publishers have rejected it, Madeleine L'Engle did not give up, and it has become a masterpiece for those passionate about adventure and discovery. A magical story with the appearance of a mysterious old woman, unrealistic but with a combination of scientific theories about mathematics and astronomy, mixed with love, rich in humanity, and beautiful stories. Not dry in terms of content, "Crash of Time" always creates a certain attraction with all ages. "Good book from the reader," what are you waiting for? Put a good book on your bookshelf and immerse yourself in each page.
27. The Phantom Tollbooth – by Norton Juster
One of Norton Juster's Interesting Books. The Phantom Tollbooth is recognized as a classic of children's literature, rivaling Alice in Wonderland. What is most different, it is a work of dense puns and clever metaphors. The work is the story of a boy who one day a package suddenly appeared in his room; the huge package with strange instructions turned out to be a highway toll station. With all the curiosity cultivated after long boring days, the boy drove the toy car through the toll station and went to the lands that had never been named on the map, meeting extremely mythical creatures and very cool.
28. The Vanderbeekers Of 141st Street – by Karina Yan Glaser
Such a charming book; I enjoyed it. The Vanderbeekers written by Karina Yan Glaser
are a large and diverse family who live in a brownstone in the heart of New York. When they learn that their grouchy old landlord intends to evict them from the building, they have 11 days to convince him to reconsider his decision.
29. The Lemonade War – by Jacqueline Davies
When Evan Treski and his younger sister Jessie aren't fighting, they're fighting over some lemonade. Incredibly embarrassed, Evan discovers that his mathematically gifted sister has skipped a grade and will be in his class next year. 'Lemonade war,' he says, and she accepts. Their goal is to make the most money by the end of the summer by operating a lemonade stand. Many kids can connect to this story, which makes it a lot of fun to read aloud.
30. Prairie Lotus – by Linda Sue Park
Park creates a beautifully written, multifaceted novel about the lives of a little half-Asian girl growing up amid the period of western expansion and frontier days. Following the death of Hana's mother, her father relocates the two of them to a small midwestern town. Park creates a realistic depiction of life in the 1880s from the perspective of someone who is subjected to racism in the course of the play. Hana remains resilient and determined to complete her education and work in her father's shop after high school despite numerous setbacks.