"When you buy through links on aneverydaystory.com, We may earn an affiliate commission."
Reading fluency is a term used to describe one's ability to read words clearly and fluently without stuttering. If you can read fluently, you should be able to read at a good speed and know when one sentence ends, and another begins. Fluent readers might also be able to use appropriate voice tone, volume, gestures, or body language as they read.
Reading fluency is a measure of how many words a person can read fluently in a minute. It's important to practice reading fluency because it has been proven to correlate with higher reading comprehension and better test scores. That being said, here are 15 fun passages to help you get started on your journey!
Fear not; below are 15 awesome passages for 4th graders in various genres. All of them are short enough for class time and long enough that each student gets to read at least one passage every day.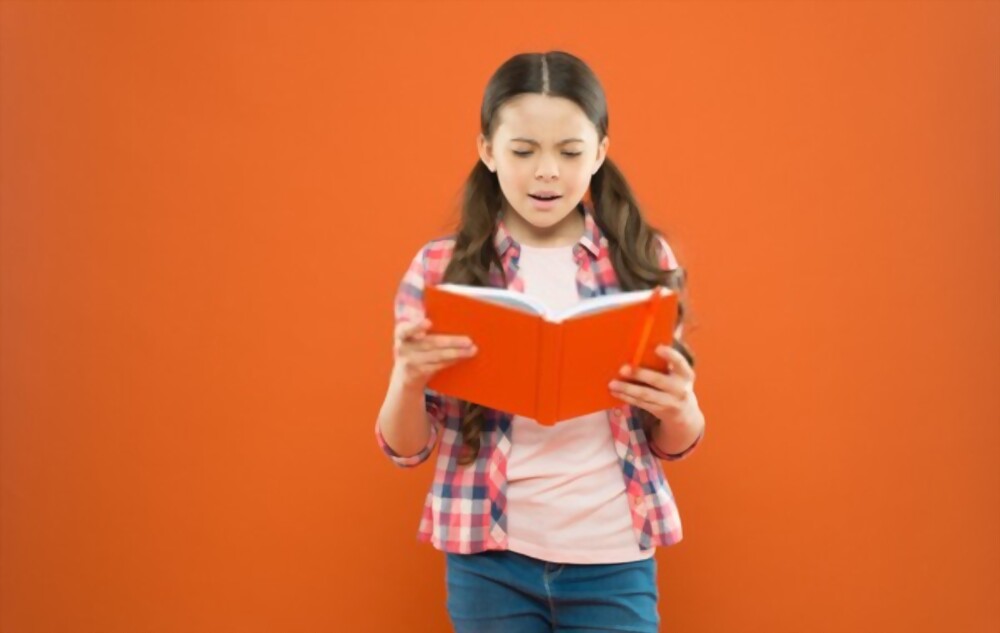 1. 25 Original Poems With Research-Based Lessons That Help Students Improve Their Fluency and Comprehension
Utilize an engaging passage appropriate for students in the second to fourth grades to excite them and aid their fluency and comprehension development. You should immediately welcome this workbook into your classroom!
Partner reading is an excellent method of increasing reading fluency. In this Partner Poems for Building Fluency, the amusing reproducible poems were specifically prepared for two students to recite aloud in turns. This activity helps students improve their reading and listening abilities by encouraging them to provide constructive comments to one another. Companion lessons, complete with think-aloud scripts, provide explicit instruction to aid in developing fluency. For use with students in grades 2–4.
2. Free CVCe Reading Passages Worksheets
In order to master the English language, one has to work hard at it. There are so many rules for children to learn that they will only be required to break them later in life. It is, without a doubt, perplexing, and it can be difficult for those who are teaching. Take advantage of these entertaining and FREE Phonics Reader Worksheets to help your child improve their CVCe words and reading fluency.
Use these CVCe Reading Passages Worksheets to help students remember and apply their sight words as they read. Your kids will benefit greatly from working in groups of two, three, or even as a whole class on these worksheets.
3. Long Vowels Reading Passages
Students in grades 4 need to be exposed to many different reading materials to develop fluency. However, these reading materials must be not only appropriate for their level but also engaging and fun! Use these passages to create a warm-up activity or even assign them as a homework assignment. Passage Using Long Vowels A FREEBIE is a sample of the book "ALL-IN-ONE READING PASSAGES."
This no-prep long vowel reading passage is a must-have for any primary school. Reading comprehension, fluency, cold-reading, and more may all be practiced with this tool! The ai vowel group is the emphasis of this section. A story, a picture cue, and questions requiring students to cite proof are part of the lesson plan.
4. Free Theme Reading Passages & Activities
Do you want to teach a reading fluency lesson? Or do you want to supplement your current curriculum? Are you in search of more reading passages? These ideas are just what you need to teach your students to read with proper expression.
You will discover portions of the following products in this Theme Activities product, which include: one reading passage worksheet that is one full page long for each reading passage, four theme task cards with a differentiated response sheet for each task card, a description of the theme in the reading answer keys.
5. Fluency Passages 4th Grade Science Set 1- Solar System, Weather, Moon Phases
The purpose of these 4th-grade science readings is to help students improve their reading fluency. In this resource, you will find eight paragraphs focused on eight different subjects. It is a low-cost and interesting resource. Some of the passages may have comprehension questions.
Apart from each passage also needs the recording of the number of words read per minute and the amount of time it takes to read the chapter in its entirety. Implement these passages so that your 4th graders can practice reading fluency while also learning about science standards at the same time.
6. Reading Passages With Comprehension Questions
Do you find yourself in constant need of fast, high-interest reading activities? The author produced these reading comprehension passages with questions for pupils due to this realization. These can be used with kids in grades 2 and 3, but they can also be utilized with older students who require passages with a low reading level but high-interest content.
There are three comprehension questions following each high-interest passage, filled with entertaining nonfiction facts. This fast check makes it simple for you to assign a grade to the assignment. Their use in class or for homework is fantastic!
7. Fluency Passages For Fourth & Fifth Grade – Google Slides Distance Learning Pack
Teachers may quickly test and track students' fluency and reading level progression by monitoring fluency passages. It is available as a Google Slides presentation and a printable PDF. This resource has twenty Lexile®-certified short pieces (10 fiction and ten nonfiction) that cover the fourth-grade text complexity bands.
In contrast to previous fluency materials, these fluency passages include reading comprehension questions to ensure that students comprehend the text – allowing for dynamic evaluation of all skills.
8. 4th Grade Reading Comprehension Worksheets
Progress monitoring is an important part of the lesson when introducing new reading material. There is a need for games that involve reading comprehension to do this well. These 4th Grade Reading Comprehension Worksheets are great choices because they use higher-level vocabulary, but they are still easy enough for students to comprehend.
There is a mix of fiction stories, nonfiction articles, poems, readers' theater scripts, and biographies among the printable reading excerpts on this page. A vocabulary activity is included in each file, as is a set of reading comprehension questions to accompany each paragraph.
9. Free Christmas Fluency Passage and Comprehension Questions
Do you want to give your child an opportunity to read a storybook and practice their reading skills simultaneously? Why wouldn't you! This Christmas fluency passage will help you do exactly that. If you want to keep track of how well your pupils are doing with this passage, you may use the fluency progress tracking graph, accessible for free in the store.
This packet includes a color-printed instructor copy that you can reuse. Additionally, it offers a black-and-white copy that you may print for each student and use to keep track of their grades. Day 1 has questions on low-level comprehension, whereas Day 2 contains questions on medium/high-level comprehension. On day 3, you will participate in an extension activity that requires you to apply your evaluation and creative thinking skills.
10. Utah Geography Fluency Passages
The ability to read quickly and smoothly improves comprehension. It is possible to boost your pupils' fluency while incorporating social studies concepts with this NO PREP collection of texts. Generally speaking, there are four primary articles in this product. They are as follows:
Utah Is Divided Into Three Regions
Natural Resources in the State of Utah
Utah's Climates
Utah's Natural Disasters
All of the paragraphs in this section are part of a bigger, more comprehensive work. It consists of five differentiated articles (on grade level, above level, and below level).
You may use these fluency passages to teach Utah geography lessons. They are designed for grade 4, but they can be used for all higher grades. The reading passages with some content focus on place names, while the center of the other is on geography topics.
11. Free Sample Fluency Passages Grades 1-4
This resource is merely a sample of fluency passages, as the name implies. This exercise aims to allow teachers to see how they might benefit from having these resources in their library. Teachers who use them will be able to find high-interest passages that can be used on different grade levels.
Free Sample Fluency Passages Grades 1-4 are designed to be read using one sentence per page. This is important because it can help improve the readability of the material, as it allows pupils to focus on each sentence. At the end of each activity, or extension activity, there are also comprehension questions to answer. There is also a comprehensive assessment with multiple-choice questions.
12. Fluency Passages – Mrs. Warner's Learning Community
To practice at home, you can print out the links provided here. Produce two duplicates of each passage. One minute will be allotted to your child. Compile a tally of the words you've heard or read so far. Calculate how many words your child can read in one minute by subtracting any words that are read inaccurately or omitted from the total number of words your child can read in one minute. This will provide you with your child's fluency rate (number of words spoken in one minute)
You can do many things to encourage whole-language reading in your classroom. These ideas will help develop students as readers and as thinkers. One thing that you can do is to give them fluency practice, which will help them become better at reading.
13. CCSS Jacob's Long Day: Fiction Fluency Passage/Close Read + TD Questions
This passage was created to be used as a means for pupils to improve their fluency and expression when speaking verbally in front of others. Students could also complete this passage and question set as a station activity or as homework assignments. When utilized as a rapid comprehension check, it can be quite effective.
The CCSS Jacob's Long Day: Fiction Fluency Passage is designed for teachers to use with their class or for students to practice at home. They provide an intensive close read and have a comprehension activity and questions.
14. Close Reading and Fluency Practice
Students in grades 4-8 can benefit from this close reading and fluency resource, which offers a variety of ways to differentiate instruction. Nonfiction texts from two separate sources are included in this collection (Leonardo da Vinci and Michelangelo).
There are text-dependent questions on three separate reading response forms for each passage. Using a different Common Core Reading Domain for each of the three reading response sheets, students will be better able to apply what they've learned in class. Differentiate your students' responses to the readings with these reading response sheets. For grades 4-5, the author used the Common Core Standards.
15. Fluency Passages – Mrs. Field's 4th Grade
The fluency passages in Mrs. Field's 4th Grade are designed to help students practice reading and speaking fluently at home. They are arranged in a way that will allow them to read independently and then complete an assessment. The pages of the passage provide both reflection questions and responses and an integrated assessment.
The children will read a text and then do some comprehension questions to practice their fluency. They mustn't just read the story, but they read and think. I have chosen stories that have a lot of descriptive words, which help children with their fluency. There are some different levels of comprehension questions, so pick the level that best fits your group of readers!