"When you buy through links on aneverydaystory.com, We may earn an affiliate commission."
Suppose there are 100 teachers present, and ninety-nine of them have completely different approaches to assisting students with reading comprehension. Some of them may believe that rigorous testing is the most effective methodology, while others may argue that regular pop quizzes are the most effective manner of gathering information. Honestly, there isn't a "one-size-fits-all" method for making sure your children comprehend what they are reading. Instead, it is preferable to employ a range of alternative approaches.
As children progress from learning to read to reading to learn, including interactive games and activities provides an opportunity for them to practice and improve their reading comprehension abilities. The following is a list of the fifteen most effective reading comprehension tasks. You can use them to promote new reading comprehension skills to your pupils or evaluate their prior understanding.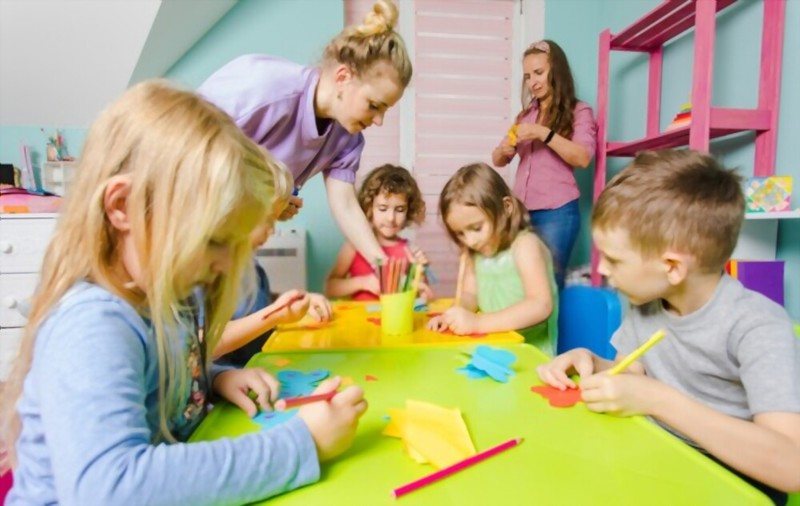 1. Worksheets For Reading Comprehension
The reading comprehension worksheets on this page can be printed out and used in conjunction with a reading passage. When used as part of a standard reading session, they can be used to teach reading strategies or to engage in some book discussion activities.
The legendary tale of World's Largest Seal, written by Guy Belleranti, is the subject of this printable 6th-grade reading comprehension worksheet. By completing this reading passage assignment, 6th-grade readers will have the opportunity to practice a variety of reading comprehension abilities. In addition to symbolic language interpretation, it also involves the identification of the order of events and assessing contextual vocabulary.
2. Making Useful Conclusions
This free activity introduces students to the concept of inference, a critical reading ability. Teaching students to create meaningful inferences. This sixth-grade level task will captivate your children since they will immediately grasp the concept of inferencing while reading.
Among reading methods, making inferences is something students must learn before they can delve into other reading modules, such as understanding characters, questions, and topics in great detail. Developing readers' ability to infer is the first step. They advance in their reading abilities due to this experience, gaining the knowledge and skills necessary to go deeper into texts and comprehend more hard concepts like symbolism and foreboding.
3. Anticipation Manual
Anticipation Manual is the ideal pre-reading activity for kids to better understand the reading process. A number of themes given in the book will be discussed, and they will be expected to make predictions about the storyline and share their opinions on them. You can also refer back to this guidance once they have finished reading to demonstrate their progress in developing their reading comprehension.
While it can be helpful to reinforce what students already know, there are also critical skills that they need to acquire, such as patterns, sequencing, and chains of events. They can also work on their close reading ability by anticipating what is coming next in a story after looking at its main characters or themes.
https://www.readingrockets.org/strategies/anticipation_guide
4. Planning Cheat Sheets
Are they looking for a way to assist your pupils in understanding important literacy concepts? Provide them with professional details and things to keep in mind when reading a text by using these cheat sheets. Included are crucial skills such as looking at the cover and thinking about the content-area material and other conversation questions to think about during the reading-thinking process.
Thanks to these reading cheat sheets, students will learn how to provide their answers and make sense of whatever truth is at the end of everything. This exercise develops their ability to plan strategies for comprehension and enhances their active reading skills.
https://www.playdoughtoplato.com/reading-cheat-sheets/
5. Upgrade Your Summarization Skills by using the 5 Ws.
Asking some questions is a critical aspect of effective reading. While reading, kids must develop the ability to ask questions of varying depth. This activity teaches students how to effectively inquire about increasing their comprehension. Students develop the capability of "summarizing" in sixth grade, which entails recounting the major points of what they have read. Students that possess this ability will be better able to recollect what they have just read.
Who or what are the protagonists?
What transpired?
Where did it take place?
When did it start?
Why did the narrative conclude the way it did?
For additional information on including this critical skill in your sixth-grade lessons, check out these activities.
6. Clip Together A Fan For The Reading Method
It is an excellent teaching strategy when providing modeled teachings and examples to students. While modeling is the most effective method of guiding children through reading comprehension strategies, unless they are actively involved in the process, they will simply not retain enough of the strategy to significantly impact their independent comprehension of text. That is where these strategy enthusiasts come into play. The following link demonstrates how this teacher utilizes the cards in her classroom.
7. A Beach Ball For Guided Reading
Everything is made more enjoyable by adding beach balls to the party. Take a look at this suggestion from an SLP blogger. All you need is a few beach balls (be sure to acquire a few extras in different sizes from your local dollar store), a sharpie pen, and a list of questions.
In addition, you can purchase them pre-prepared with comprehension phrases stems from assisting students in identifying essential tale themes and improving recall. The guided reading beach ball is thrown or rolled, and whatever area of the ball your thumb rests on is where you will find an answer to the question. Using a soccer ball or a beach ball will both appeal to your kinesthetic learners, regardless of which one you choose to utilize.
8. Context Clues: A Free Interactive Lesson
Students will gain valuable practice using context clues in this entertaining game. For the goal of this comprehension game, students will be allowed to inspect reading strips and apply context clues to discern the meanings of unfamiliar words. They also have to categorize the many types of context clues that they used to figure out the meaning of the words. This activity is described in greater detail here.
9. Roll And Retell
Many comprehension questions are included in this entertaining activity, which will help you determine whether or not your children have good reading comprehension skills. If you have a student struggling to read at grade level, you may customize and change this for them.
Students in small groups or pairs roll the dice and then recount the story based on the outcome. It is possible to utilize this method on An Apple for the teacher solely for understanding and speaking practice before writing an essay. Simply print the template, laminate it, and then grab a set of dice.
10. Online Reading Comprehension Games
Students' reading levels might vary significantly; consequently, differentiated education is an essential component. Using online games to develop reading comprehension skills can assist in diversifying training and increasing student success. Use online games in conjunction with reading comprehension passages to keep your pupils interested and engaged. Here you can find a list of the most popular online games and suggestions.
11. Character Traits Inferred From Dialogue
In the study of characters, students should be aware that we're referring to what character is, not to individual individuals. If you ask them, most pupils can name the characters in the books they're currently reading. For example, they are aware that August Pullman is the key character in Lewis Carroll's work Wonder. However, character development goes much beyond that.
Students will understand the value of character development through this practice project. Students' language arts abilities demand them to compare and contrast characters and cite textual proof. Additionally, they must be able to respond to queries concerning characters. This lesson can be seen online, and a free visual organizer can be downloaded.
12. Retelling Of The Story Of The Wizard Of Oz
When teaching reading comprehension, you should utilize various strategies to foster and develop student understanding. One of the best ways to enhance your comprehension skills with even the most reluctant readers is to employ a simile or metaphor. Students can use such tools to help clarify their understanding of the text.
This entertaining lesson Retelling the Story of the Wizard of Oz provides another opportunity to practice storytelling skills. Print out these free tale element cards to use in your writing. Then, arrange them in a road-like pattern. While hopping from one yellow "brick" to the next, children are retelling the story.
13. Reading Comprehension: The Retelling Of The Story Of The Rainbow
Each bracelet is assigned a color that corresponds with a specific section of the book in this hands-on teaching method. For example, the colors yellow, green, and blue signify a different occurrence in the story. This is a great tool for creating a timeline of events and connecting stories.
The rainbow retelling method is a fun way to practice one of the fundamental components of comprehension: recounting a tale. This exercise can be completed using a story that the kid has listened to or one that the child has read on her own.
14. Retelling Of The Very Hungry Caterpillar's Story Using LEGO Bricks
Storytelling aids in developing reading comprehension, and as we all know, reading comprehension is critical for our youngest learners. Retelling allows children to retell the narrative in their own words.
Retelling a story using LEGO bricks is more appropriate for usage as a picture book with young students, although it may also be utilized with kids in upper-grade levels. Individual Lego pieces will be used to construct essential scenes from a novel, and then your children will be required to explain what they have constructed. Students might also jot down their remarks to demonstrate that they have fully comprehended the content.
15. Exploring Characterization In Hatchet
Looking for a technique to capture the attention of your audience? Hatchet by Gary Paulsen is a good option to consider. These middle school pupils will be captivated by this incredibly popular novel. Thrilling survival, perseverance, and self-discovery stories will captivate your pupils as they dive into this high-interest story. Apart from engrossing your pupils, this story will also provide you with hours of entertainment as you see your students employ textual evidence to back their claims.
Conclusion
Reading comprehension is important, but it's not easy. You must practice and make use of a variety of resources to increase your comprehension skills. You've just read about some of the most effective strategies for increasing reading comprehension in this post. You can now pick and select which ones pique your attention.
For those in high school or college, these resources will be beneficial for their reading comprehension needs. But if your pupils are younger, these activities will help them develop their reading skills. A good reading comprehension tool is necessary for every student. If you have trouble with reading comprehension, look no further. The online resources listed here are designed to guide students to effectively comprehend what they read.