When children reach the third grade, they undergo several physical, emotional, and psychological changes. It's an exciting period in a child's life and reading career. Children this age can read more difficult novels for longer periods due to their increased attention span and logical reasoning abilities.
Given that children of this age are also placing a greater emphasis on independence, it is possible that they will be more interested in selecting books. Read through our recommended list of the 25 best chapter books for 3rd graders with your child before selecting one (or all) of the titles listed below.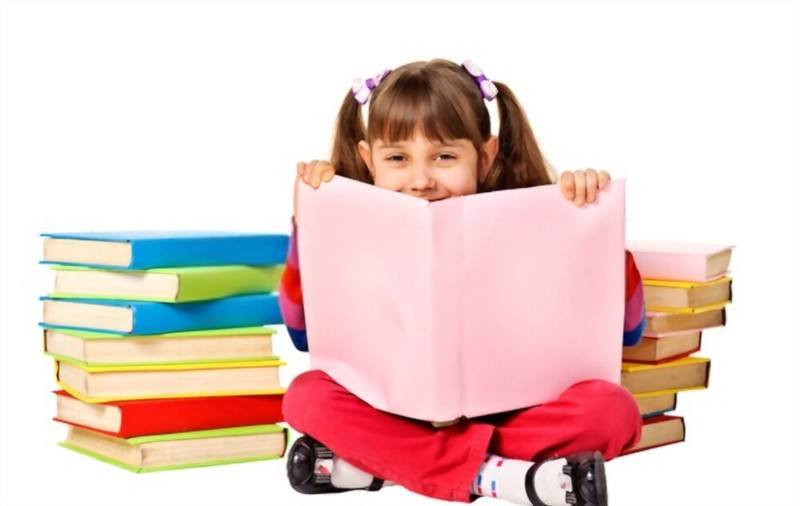 1. Matilda – by Roald Dahl
Matilda is a tiny child who possesses qualities that few people, including her parents, realize. Matilda had already mastered double-digit multiplication and had read Dickens' writings by the time she was five years old.
Even her classmates adore her, even though they often refer to her as "eccentric." However, not everything is perfect in her life. Her parents always referred to her as a monster. And even with an overpowering headmistress, Matilda maintains her calm and patient demeanor.
2. Secret Garden – by Frances Hodgson Burnett
Although the work's content is delicate and complex, it has a great effect on the reader's heart, inspiring them to wonder and ponder on each of their private gardens. Additionally, nature is viewed as being extraordinarily delectable and gorgeous, but it has preserved its wild and natural condition.
Mary, the story's protagonist, became a wayward, unruly child as a result of adults' carelessness, and she came perilously close to losing her childhood until she was allowed to visit her uncle's castle and discover the secret garden. For children and adults who have left or are about to leave their youth, the narrative is a miracle!
3. Anna Hibiscus – by Atinuke
Throughout this boxed set of novels, Anna Hibiscus and her family live and explore the area around their house in Africa, and the story is told through her eyes. All of these uplifting stories are excellent for read-aloud as well as independent reading and vocabulary expansion practice. A new perspective on life is provided by them as they see the world through the eyes of a foreign country and culture.
4. The Story of a Snail Who Discovered the Importance of Being Slow – by Luis Sepúlveda
The Story of a Snail Who Discovered the Importance of Being Slow is one of Luis Sepulveda's excellent works for readers of all ages. It was inspired by a query from his nephew Daniel, who was watching a snail in the garden and asked, "Grandpa, why are snails so slow?" The result is a delightful story for readers of all ages. And thus was born the story of "Courage," a young snail who embarks on a voyage into exile, encounters, and obligations that are both painful and important.
5. Diary of a Wimpy Kid – by Jeff Kinney
A boy's life can be a real pain in the arse, and Greg Hefley knew this better. A high school where weak kids are constantly forced to share the hallway with a large number of big kids lands him in this predicament. What the young boy documented in his "memoir" opened the door to an extraordinarily amusing childhood world that everyone should be able to appreciate and appreciate even further.
6. Charlie and the Chocolate Factory – by Roald Dahl
Sir Willy Wonka is the world's most weird, bizarre, and wonderful chocolate manufacturer! Charlie Bucket's incredible adventure begins when he discovers a valuable golden ticket to Willy Wonka's birthday party and a bonus egg for a whole day of pleasure in the bizarre chocolate factory.
He had no idea how many surprises awaited him ahead. This excellent novel for 9-year-olds was also adapted into a film of the same name, which gained widespread acclaim from audiences worldwide.
7. Peter Nimble and His Fantastic Eyes – by Jonathan Auxier
Blind youngsters make up the majority of proficient thieves. They possess an extraordinary sense of smell and can detect what is behind a locked door from fifty feet.
Their fingers are small enough to fit through a lock, and their ears are acute enough to pick up on the slightest rattle of the most minute subtleties within. While the golden age of theft has passed, the world was once overflowing with such brilliant thieves. And now the story of the world's greatest super-thief PETER NIMBLE is revealed.
8. A Little Princess – by Frances Hodgson Burnett
Sara Crewe is a small child whose world is flipped upside down when her father dies in bankruptcy. Sara has devolved from a privileged young girl into an orphan who must live in the attic, is mistreated, and cannot eat enough food.
However, Miss Minchin's brutality did not affect Sara; she had always been a bright and compassionate young princess who persevered in the face of adversity. Sara maintained her confidence in good things due to the friendship of Becky, Ermengarde, and even the mouse Melchisedec, and then a true miracle occurred to them all one day.
9. Farmer Boy – by Laura Ingalls Wilder
Laura Ingalls was raised in a small jungle hut, but Almanzo Wilder was raised on a huge farm in New York state. Almanzo and his siblings worked from dawn to dusk, rain or shine. Their hectic schedules do not prevent them from having fun. Almanzo has always desired his horse, and he must convince his father that the time has arrived for him to obtain one.
10. Watership Down – by Richard Adams
The book is about the magical adventure of a pack of rabbits searching for new land. Although they faced many difficulties and challenges, they did not give up. In each story, each character in the book contains profound philosophies about love, courage, trust, solidarity, and especially the desire to live freely.
With creative language and a new perspective on the world, Richard Adams has opened up a world full of interesting, colorful, and strangely attractive readers. This is also a very good book for forming a young personality.
11. The Giving Tree – by Shel Silverstein
The Giving Tree is unique because the entire story is told through only 25 black and white illustrations. Additionally, the book's plot is wrapped in brief, very brief stories, devoid of witches, princesses, and miracles, and hence less interesting than other children's stories. Additionally, the story's conclusion does not contain "good conquers evil" or "they live happily ever after," but rather is a tragic tale with numerous aftertastes.
Whatever the case, Shel Silverstein's book has remained securely entrenched in readers' hearts for 50 years, has been translated into 30 different languages, and has become the beloved book of millions of youngsters.
12. Grimm's Fairy Stories -by Jacob Grimm & Wilhelm Grimm
Reading Grimm's Fairy Stories, children feel their hearts warm up because of its humane content, but their minds become sharper because of the rich life experiences in each story.
The storybook is the perfect combination of pictures with vivid, attractive, easy-to-read, and easy-to-remember text, very suitable for 3rd grade age. Hold the book and read; the children will see many interesting things; many new emotions overflow to see how beautiful life is. Come to the school library to read Grimm's Fairy Stories!
13. Hans Christian Andersen's Fairy Tales – by Hans Christian Andersen
Andersen wrote stories for children, far from the standard, rigid moral codes of the society of the time. He is open-minded and innocent; he creates a dreamy narrative style, passionate but no less logical. Beautiful and emotional, readers find joy in reading Andersen's stories with a child's sensibility rather than a rigid compulsion.
Subtle and meaningful, the Danish writer's fairy tales are still loved today, despite the harsh laws of time. Andersen is still celebrated with the most respectful titles like "The King of Fairy Tales" or one of history's greatest creative heroes.
14. Sans Famille – by Hector Malot
Sans Famille is one of the best children's books of all time. This is a really meaningful and profound book that children should read to understand that there are many unhappy lives in this world, so please love and cherish your family.
The book's entire content is the story of a boy named Remi. he is not as lucky as other children because he is orphaned by both parents, without brothers, and without relatives. He travels worldwide and make a living by following a circus. Through those trips, Remi gradually matured and understood the value of life.
15. Heart: A School-boy's Journal – by Edmondo de Amicis
It would be remiss if we did not mention the "Heart: A School-boy's Journal" by the writer Edomondo De Amicis. The book follows the life of an Italian boy named Enrico. The special thing is that he writes down the events and stories that happen around him every day. The author wants to remind us about the meaning of family love, teacher-student love, and friendship through the book. At the same time, it brings profound moral lessons and teaches children how to be human and how to behave in society.
16. Totto-Chan: The Little Girl at the Window by Tetsuko Kuroyanagi
The content of the work revolves around the story of Totto Chan. She was born into a happy family. However, with his naughty, curious nature, she was forced to drop out of school when he was just six years old. After that, her mother transferred me to a special school. In this school, every student can do what they like.
Through this work, the author wants to send a message to readers: children should not be forced to do this or that, but let them develop themselves naturally. The method of educating children will determine their future personality.
17. Alice in Wonderland – by Lewis Carroll
Alice in Wonderland is a book that attracts children with strange, fascinating stories, unleashing the imagination of a magical world full of fairy miracles. The story follows the adventures of the brave, courageous little girl Alice. One day, she crawled through a rabbit hole and got lost in a fairy world, where there were strange creatures with talking teacups, funny rabbits, or a confrontation with the queen and cards.
18. Black Beauty – by Anna Sewell
This lovely book for 9-year-olds is an enchanting story about horses and is one of the most popular animal novels.
The trials, sorrows, and delights of a dark horse named Black Beauty are chronicled in Black Beauty. He is handsome, tame, brave, and devoted. He has jet-black fur, a white foot, and a lovely silver-white star on his brow.
19. The Adventures of Pinocchio – by Carlo Collodi
A thrilling and engaging story about the wooden puppet Pinocchio: from a small piece of wood, a craftsman named Geppetto carved a lovely puppet Pinocchio. Starting from here, he embarked on exciting but equally difficult journeys. Finally, with the help of the green fairy, Pinocchio becomes a human in the flesh. Through the story, Carlo Collodi wants to convey lessons about compassion, tolerance, and courage to young readers.
20. Anne Of Green Gables – by Lucy Maud Montgomery
The story began when the Cuthbert family asked an orphanage to ask a boy to help with the farm. And it was surprising to find that the child brought to the farm was a very talkative, red-haired girl named Anne.
Anne is very quarrelsome and short-tempered. She disturbed both the Green Gables and the surrounding villages. But her wit and kindness were praised and loved by everyone. This is a heartwarming book that children's readers must-read.
21. The Little Prince – by Antoine de Saint-Exupery
The story begins with the Little Prince, a pilot who had to make an emergency landing in the desert due to an accident. While searching desperately for water and food, he came across a lovely boy with golden hair; he was a prince from another planet. The Little Prince has made millions of readers enthralled to read; the book contains many lessons and philosophies about the art of living, love, human nature, bad qualities, and thoughts. Think about the world around us.
22. Pippi Longstocking – by Astrid Lindgren
Pippi Longstocking is a name that millions of children have loved for generations worldwide. That red-haired girl with a naughty freckled face is a vivid dream that perhaps no one has ever not embraced when thinking about childhood and childhood.
There is a villa in the yard of the two brothers, Thomas and Annika, but no one lives. How much they dream of having neighbors with children to play with. And then a neighbor girl appeared. The 9-year-old girl was alone, with a horse and a monkey. They have become close friends.
23. Peter Pan – by J M Barrie, MinaLima
Peter Pan is no longer a stranger but always leaves a beautiful and deep impression in the minds of young readers. This is a children's book about the wonderful and magical journey of Peter Pan. The boy resides on a dreamy and beautiful Neverland island. In Neverland, lost children live with tiny fairies, Indians, wild animals, mermaids, and even pirates. Things gradually become more interesting when Peter and his friend Wendy are entangled in an adventure full of challenges and obstacles during a long outing.
24. Heidi – by Johanna Spyri
Heidi will captivate your child with beautiful and natural green pictures of Switzerland. This is a children's book written by Johanna Spyri – a Swiss writer known for her works for children.
Heidi's grandfather was an eccentric and grumpy man living alone in the Alm mountains. When they heard that her selfish aunt sent Heidi to live with her grandfather, everyone felt sorry for her. But surprisingly, the little girl made her grandfather find himself and bring positive changes to those around him.
25. The Story of a Seagull and the Cat Who Taught Her to Fly – by L. Sepulveda
Life is a priceless gift that God has given us; how do we deserve that gift, live it meaningfully, give and receive even the simplest things.
With a gentle narrative style, the story draws readers into the vivid world of creatures in Hamburg's sunny and windy port. The good-natured cat Zorba carries on his promise of three no to the seagull in distress. Even though they're just animals, cats still try to fulfill their promises wholeheartedly