"When you buy through links on aneverydaystory.com, We may earn an affiliate commission."
If math is your student's least favorite subject, everything from lessons to homework to prepping for quizzes and tests might be like pulling teeth. But with a little additional ingenuity and fun, anxiety can be transformed into delight!
Mastering essential arithmetic concepts, like any difficult and crucial skill, requires practice; unfortunately, this can often take the form of a worksheet or another list of duties that feels rather like a mental laundry list than a puzzle that kids are eager for solve.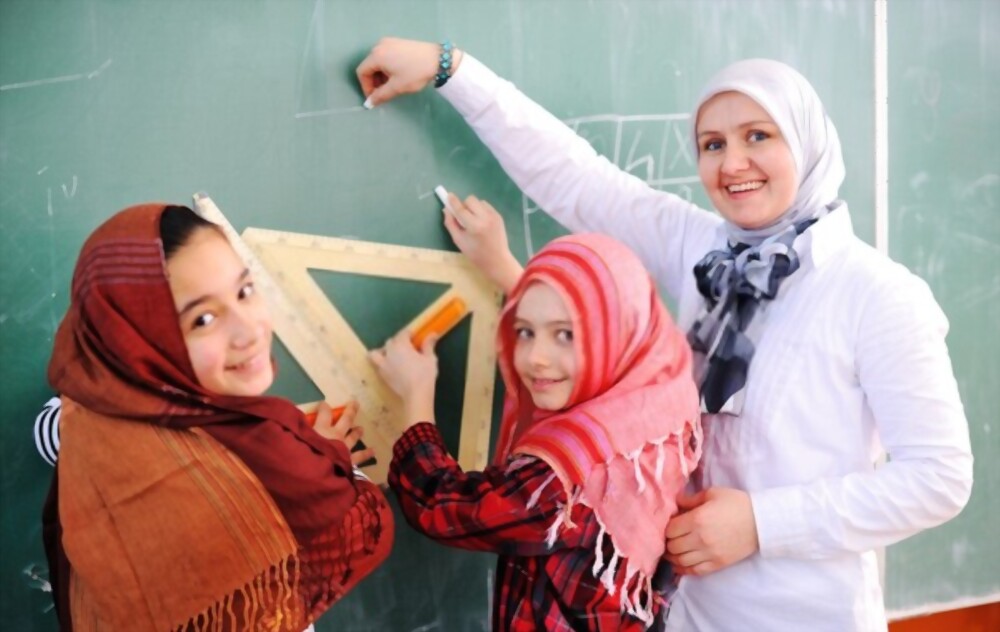 When most children think of arithmetic, they imagine workbooks and flashcards. But math doesn't have to be boring! These energetic math activities get youngsters up and moving, allowing them to acquire facts and skills with their entire body.
Many of these ideas may be tweaked to fit a range of arithmetic subjects, so pick a few to test out with your math kids soon.
1. Tic Tac Toe Math Game
Tic Tac Toe (also known as X's and O's) is a favorite childhood game but are kids tired of it already? Try making it into a math game instead. Make the board with numbers and some easily recognizable icons. This useful resource adjusts the classic Tic-Tac-Toe game for students of all abilities and grade levels. This activity, which is best suited for elementary and middle school children, can serve as a quick brain break or an all-out competition with a prize on the line.
2. Triathlon Training
There are a plethora of games that may be used to challenge children and help them practice important math concepts. Challenge students to create a favorite mentally and physically challenging activity. In sports training, data is critical. A young athlete preparing for triathlons is featured in this Triathlon lecture and video, which uses graphs and ratios to establish average speeds and other information from data received from him or her.
3. Exponent Game
Here's a fun way to introduce students to basic exponents and their use in multiplication and division. According to the website's witty description, this game "increases the enjoyment of mathematics to an even greater extent"! Children will love competing against their parents, siblings, or friends, and they will have an incentive to master the exponents they will need in science and mathematics class.
4. Algebra Taboo
Integrated Algebra regents were given since 2008 and pulled out any words that it's possible a student might not know. If your tweens are fans of the show Taboo, they'll enjoy this. Algebra Taboo is similar to playing the board game: ask partners to guess the word without using any key terms, except that the cards you design are all connected to mathematics.
5. Minecraft Is A Great Way To Learn Math.
And yes, you did read it correctly! It's no secret that Minecraft is enormously popular and has been for quite some time. But what is it exactly? An outstanding math educator's guide is included with Minecraft, which is sure to pique the interest of young gamers who could use a little additional motivation to improve their arithmetic skills. Find out more about the fantastic educational possibilities of the Minecraft game.
6. Metric Conversion Game
The majority of children in the United States do not have nearly enough exposure to the metric system. Although kids will be required to utilize centimeters and millimeters when science class comes around, they could benefit from further experience in this area. The metric system is extremely significant, and understanding it will be beneficial throughout one's life, especially later in one's career. Try out this game to see if it can help your youngster learn about metric units.
7. Candy Bar Volume
Do your students have a sweet tooth? This delightful candy bar volume activity will entice children to participate. Students will get a chance to practice calculating and comparing the volume of actual candy bars. Then challenge them to utilize this game to determine which candy bar they should select the next time they are informed, "You can only select one candy bar!"
8. Fantasy Football
Even though football season has ended, this activity is an excellent one to keep in mind for the next draft. Algebraic equations can be difficult for many middle school students, and this fantasy football twist will make the practice more pleasant and allow pupils to understand how what they're learning is used in the real world.
9. The Amazing Math Race
Teams of children compete against one another in completing a series of mathematics challenges in the shortest amount of time. Each winning team and the student who has completed the most challenges are awarded prizes. This amazing math race game is beneficial for students who want to take their math studies to the next level and can be used as a classroom competition or math club activity.
10. Popcorn Math
By creating popcorn together, you can teach students the fundamentals of measuring and the skill of estimating. You may also enjoy eating it together afterward! Children are motivated by food, and I anticipate that your children will be motivated by food! It's just a bonus that this food-inspired lesson is also nutritious, which means you won't feel bad about indulging in the middle of your school day. Take advantage of today's popcorn math!
11. Math Fractions At Lunch
This math fraction lunchtime activity will encourage kids to master proportions and fractions. Is it possible to convert fractions to decimals or vice versa? These lessons will assist your learner in quickly converting the numbers. As a homeschooling family, you will enjoy incorporating learning into everyday activities, including math fractions. That means we got to study fractions throughout lunch today.
12. Grudgeball
Students will learn various skills through this fun game, including basic addition/subtraction facts, multiplication tables, and more. It's great for one-on-one or partner play. Grudgeball is a fantastic concept for a math review session. To shoot the ball, you can utilize any challenge for children to solve. As a result, it is a fantastic game for kids of all ages to practice in a variety of ways.
13. Oreo Turns 100, So Let's Celebrate!
Calling all Oreo enthusiasts! In this game, students are challenged to stack Oreos as high as possible to learn about data collecting and averages. Just be sure that pupils are not stacking more than they are eating! Students were assigned to this assignment as part of a data collection mission. Students began by posing an inquiry question: "Can we stack as many Oreos as possible before the tower comes crashing down?"
14. Order Of Operations Game
If you accept it, your objective of the Operation game is to assist Kit Foxtail in reclaiming the townfolk's money from the villainous Duke Von Wolfington. To successfully finish your task, you'll need to crack open a few safes using your understanding of the Order of Operations. By tapping two numbers and one operator, solve the problem in the correct order. Select the proper answer using the dial and click the "checkmark" to enter it into the equation. Given the limited time available to respond to all four questions, rapid thinking will be required on your part.
15. How Much Does A Pumpkin Cost?
Transitioning from upper basic mathematics computations to Algebra presents a problem for many students. They are suddenly required to write mathematical equations and employ symbols and letters in addition to numbers. One strategy for assisting pupils in adjusting to their new environment and making sense of it all is to look at relevant real-world examples. Today, I will give a three-part Algebra lesson centered on determining the price of a pumpkin!
16. Mathematics At The Supermarket
Discounts, fractions, and budgeting—there are many mathematics applications when shopping for children's favorite meals. This action is easily accomplished remotely via supermarket delivery services or online shopping. A trip to the supermarket or grocery shop is frequently a weekly and even daily occurrence. Bring your child along and keep them engaged with grocery store math exercises that allow them to be involved in food shopping for your family and allow them to practice their mathematical skills.
17. Probability Carnival
It's fantastic that you're putting together a number of probability games and making them into a carnival. Today was INCREDIBLY enjoyable! Students spent the entire day participating in probability games that their peers constructed utilizing their prior understanding of games of chance and chance-based learning. Instead of assessing the students through a unit test, it was decided to have them complete a unit project instead.
18. Scavenger Hunt For Plotting Points On A Map
What person does not enjoy a good scavenger hunt? Apart from the fact that it would be an excellent at-home and outdoor play, children would gain valuable experience graphing coordinates and slopes interactively. In addition to being a fun method to get the kids outside, it also incorporates some mathematics and includes an element of surprise!
19. Multiplication Hopscotch
We all have to master our multiplication facts at some time in our lives, but it doesn't have to be tedious. Move about and learn to skip count while taking a break from flashcards. Gather your friends and prepare to play a game of multiplication hopscotch… or should we say skip-scotch? Does it matter how many hops there are? What's more, this multiplication fact training game is really simple to set up and extremely entertaining!
20. LEGO Math
Everyone knows that the LEGO blocks are a great way for the little ones to learn! The blocks can be used for so many different activities beyond simply playing with them. The visual and kinesthetic features of understanding the notion of place value using LEGO will benefit young learners who are still learning about it. This exercise can be completed with virtually any LEGO set on hand.
21. Paper Airplane Math
With this entertaining paper airplane math activity, graphing comes to life! Children in elementary and middle school can design, fly, gather data, and use technology to engage in meaningful learning that will inspire them to enjoy school and learning. Every time they fly their paper aircraft, children can understand how to graph distance. However, even though this activity involves little preparation, it is an excellent method to engage your kids.
22. Designing A Study And Analyzing The Results
This lesson will help you plan out a study and analyze the results. Regarding validating a hypothesis, students can use the null hypothesis and the alternate hypothesis. The students will have to determine if they should reject or fail to reject the null hypothesis. As students design their studies and examine the data, these do-it-yourself activities provide chances for real-world application of statistical analysis.
23. Solve A KenKen Challenge
A Kenken cube can be an efficient way to practice basic addition and subtraction facts in mathematics. Your students can practice their addition and subtraction skills with these fun puzzles. By solving the Kenken puzzle in the specified order, the students are helped develop an understanding of different mental strategies. The challenge on a KenKen puzzle is the same regardless of how you get it; you must use only one solution each time to find it. You don't know what's coming next until you solve it!
24. Geometric Snowman
If Christmas is near, then this action is a must-see. Students will learn about geometry while folding a snowman and have a new adornment for the Christmas tree! Simply one of the most popular video games ever created, the geometric snowman is a classic example of creativity at its finest. If you need some fun and educational activities to keep your children engaged during this winter holiday, I recommend trying out this game!
25. Rotational Symmetry
Objects respond differently when rotated about a centralized point, which students may learn about by playing this interactive game. Imagine what happens to an object if it is rotated about a centrally situated rotation point. It is possible to learn about rotational symmetry and the rotation angles of a variety of figures by participating in this interactive exercise.