"When you buy through links on aneverydaystory.com, We may earn an affiliate commission."
Handling daily works, caring for the family, and having time to take care of yourself is not easy in modern society. So, we come with tips on how the organized mom should be.
As the organized mom should be, you must balance your time with work, housework, and childcare. However, if you do not know how to arrange and allocate work as well as a reasonable time, you will fall into stress and still do not lead to dozens of jobs ahead.
Time Management Books for Parents
Here are the two books you need to read and understand the time management for woman.
A Time Management Book: How to Save An Hour Every Day by Michael Heppell
It's all about practical time management. As a mother, you will find its useful to save tons of time and do things alot better.
How Successful Women Make the Most of Their Time by Laura Vanderkam
You will define what most successful people will do before breakfast 🙂 Those are two books i love to read. Here are some extra tips that you may want to work on.
The Happiest Mom by Meagan Francis
You will find happiness in parenting as well as your children with zenful perspective. For more detail of the book, read this review.
See Also:
Around The House
Appliance and Entertainment Center Instructions
Perfect for babysitters…and your partner! Includes instructions and troubleshooting tips.
Daily To Do
Organize your busy day to accomplish more. Use this list to manage your time more effectively and get all those errands run, bills paid, and calls returned.
Emergency Information
In case of emergency, your babysitter or caregiver will have everything they need at a glance with this helpful list of names, phone numbers, and procedures.
Grocery Shopping
Ever go grocery shopping, only to forget to pick up half the items you needed? Never again with this handy grocery list you can print out and take with you.
Home Emergency Instruction Sheet
Everything you or a babysitter may need to know during an emergency. Includes the location of the breaker box, emergency meeting spot, keys, and valves, as well as a list of emergency phone numbers. Protect your family by being prepared.
Instructions for Babysitter
All the details about your home, your kids, and your routine that a babysitter might need to know. Includes important emergency information, home and child instructions, and activity suggestions.
Read more: Instruction for Babysitters
Overnight Instructions for Babysitters
Everything your babysitter may need to know about your home and your routine for when you are away overnight. Includes spaces for you to fill in important emergency information, home and child instructions, and activity suggestions.
Regularly Used Babysitters
Keep track of the babysitters you have used before and would like to use again with this simple list that includes all their contact information, hourly rate, and availability.
Rules for Babysitter
Make your rules and expectations clear to your babysitter with this helpful list.
Read More: Rules for Babysitters
Stocking Up
Take this list with you when you head to the nearest Costco or other warehouse grocery store. You can save a bundle when you buy in bulk.
Child Care and Day Care
Child Care Needs
Use this list to assess your child care needs. Before you contact a babysitter or day care center, fill out this list to determine which days you need help, during which hours, and for what kind of work.
Child Care Terms and Management
Use this informal contract to establish clear expectations with your child care provider.
Day Care or Nursery School Interview
Use this form to evaluate a prospective day care or nursery school. Includes helpful questions to ask the providers, a reference section, and things to look for at a site visit.
Family Day Care Interview
If you are considering family day care, use this form to evaluate prospective providers. Includes important questions to ask about their child care philosophy, vacation policy, personal background, and other children in the program.
Finding Day Care
If you are trying to find day care for your little one, use this helpful form to organize all prospective providers and their information. Also includes helpful tips for where to find reliable child care.
Family Organization
Carpool Planner
Organize your carpool and increase efficiency while eliminating confusion with this easy schedule.
Computer Software and Websites
Can't keep track of which computer programs you're running and which versions? This list will help you organize your software, order updates, and keep track of helpful Websites.
Extracurricular Activities
Keep track of your child's busy social and activities schedule with this form. Includes spaces for program registration deadline information, activity days and times, and financial information.
Gift Giving
Keep track of gift ideas for the special people in your life, as well as the gifts you've already given, so you don't repeat yourself!
Lending and Borrowing
Can't remember to whom you loaned your favorite book or from whom you borrowed that baby equipment? Keep track of it all with this helpful list.
Movies, Music, and Performing Arts
Keep track of current or upcoming films, live music, exhibits and performances you want to see with this helpful list.
Parent Activist
Do you voice your opinion on matters that concern you and/or your children? Use this form to keep track of your elected officials' names and contact information. Participate in democracy and let your voice be heard!
Party Organizer
This party planner can help you to pull off flawless events and make it all look easy. Keep track of event details such as menu, guest list, and supplies.
Shopping for School
Keep track of the mountain of supplies your child will need for each new school year with this form. Includes school and lunch supply list, clothing sizes and accessories.
Special Dates to Remember
You won't forget your mother-in-law's birthday or anniversary ever again with this helpful list of all the important dates and occasions you need to remember.
Sports Schedule
If your child plays a sport (and especially if he/she plays more than one), you may have trouble remembering her practice and game schedule. Organize all of your child's sports information with this list, including the names and contact information for teammates and coaches.
Subscriptions and Renewals
This handy list will help you keep track of all your magazine subscriptions and their expiration dates, as well as annual renewals such as car registration and gym membership, and periodic renewals such as passports and driver's license.
Keeping Track
Emergency Numbers
What if there was a family emergency while you were getting a haircut? How could someone find you when you were visiting a friend? Use this list of telephone numbers for people, places and services you frequent to help anyone find you in an emergency.
Family Information
Keep track of family members' social security numbers, blood types, birth dates and the locations of important documents.
Important Phone Numbers
Use this form to organize all the contact information pertinent to your child, including his/her school, after-school program(s), friends, and activities.
Memorable Moments
When a precious moment occurs that you would like to hold on to, this offers a handy place to record it. Kids love reading about themselves down through the years; you will too.
Safety Deposit Box
If you've ever put something in a spot for safe keeping and forgotten where you put it, this list is for you. Record everything you put in your bank's safety deposit box, its branch location and box number.
Medical and Emergency Information
Children's Annual Medical Appointments
Can't remember when your child needs to go back to the doctor for a checkup? This form is a handy reminder.
Hospital Permission Form to Authorize Treatment
Hospitals don't treat children unless they have a written authorization from a parent, so keep one of these on hand in case of an emergency when you aren't there. Perfect for babysitters, grandparents, and day care providers.
Medical Care Providers Phone List
No more hunting around for business cards or receipts to get telephone numbers for doctors, dentists, or even your health insurance company. You'll have them in one convenient place: this handy list.
Parents' Medical History and Child's Medical History
Keep track of your medical history and that of your child in one convenient location. This form includes procedures, illnesses, immunizations, allergies, and more!
Your Child's Information
If your child was suddenly missing, how quickly could you provide the authorities with an accurate description of him/her? We recommend you update this list every six months for each of your children.
Vacation Time
Fun Family Activities
Fill out this list with fun family activities and outings, such as museums, water parks, picnics and more. Pull it out on a lazy Sunday afternoon when you need something to do, pack a bag, and you're gone!
Packing for the Family and Packing for Infants and Toddlers
For anyone who's ever left a swimsuit at Grandma's, a jacket at the cabin or tennis shoes at the beach. Keep track of what you brought and what you can leave out next time.
Preparing for Vacation
Everything you need to remember when preparing for a trip, right down to which neighbor you asked to keep an eye on the house. An "out the door" section helps you remember to take care of last minute details that could spell disaster if forgotten.
Read more: Preparing for Vacation
Roadtripping with the Kids
Plan in advance to keep your children entertained on long road trips. All the things you need to remember to make getting there half the fun.
Seasonal Family Outings
This list is season-specific so you'll never forget the county fair, the maple sugar festival or apple picking time.
FAQ
Tips for the Organized Mom to arrange works effectively
The following simple solutions will help you finish your work and housework well while ensuring the time to care for your baby.
Be Aware of The Top Priorities
What is the essential thing in your life? What is your preference? Just like when you go for a job interview, you need to assess what your values are. You also need to consider whether this activity will "hinder" other important work.
When you say "yes" to an activity, then you need to say "no" to other things, because you cannot do it all. So first of all, you need to consider what are the prerequisites with the highest value. It will become easier to say "no" when everything is clearly defined.
Always Keep Your House Tidy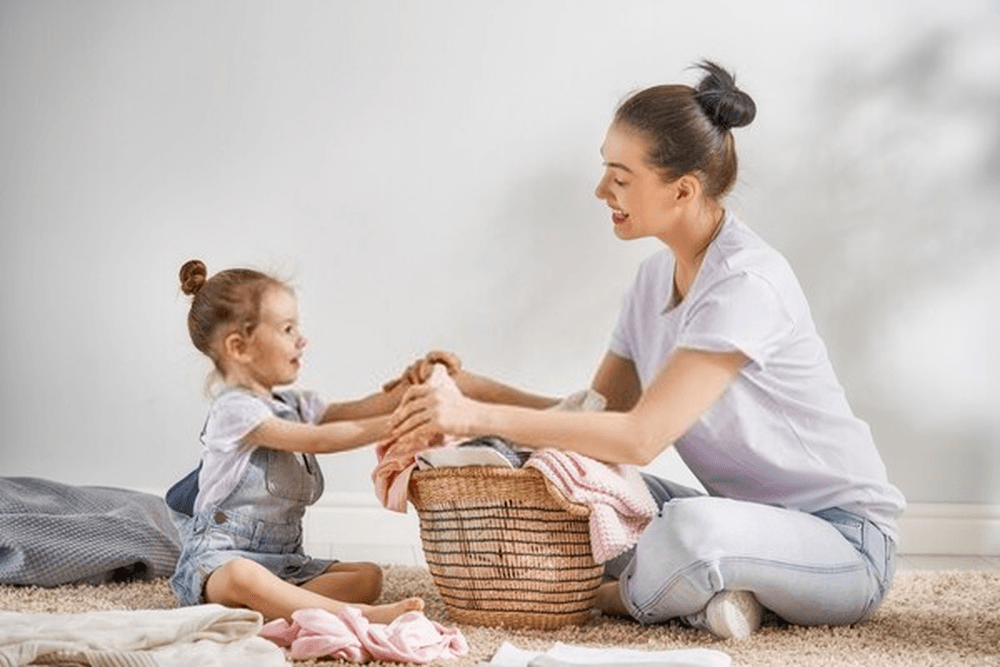 A well-organized and tidy home will make your life significantly less busy. If everything is in a fixed location every day, you will not have to waste your time searching for items when you need them.
Keeping the house clean and tidy is an excellent skill to teach children. Teach them to hang clothes and put their backpack in the right place when entering the house. It will take time, of course, but do not give up as it will give you more time to do essential and more useful things during the day.
Do not be a perfectionist
Many parents put too much pressure on themselves and their children to meet specific standards. Setting standards is a good thing, but if perfection is your goal, then you need to reconsider.
Trying to be perfect takes too much time and energy. Sometimes getting the job done right is all that is needed because you are almost the only one who notices the difference.
Preparing meals is not too fussy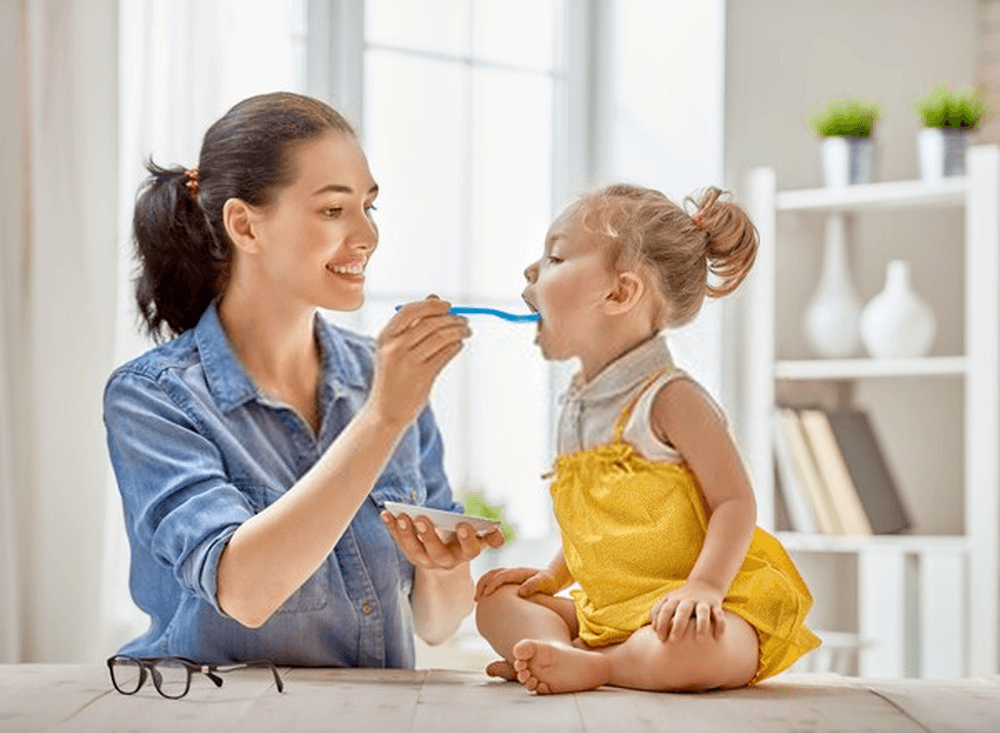 Before having a baby, you can leisurely make dinner from sophisticated ingredients and a variety of recipes. But it seems that most children do not pay attention to their parents' efforts to cook meals. So why waste time, energy, and money on those things? To be the organized mom, you need to make meals simple, fast, and appropriate to your child's taste.
See More: Best Baby Food Maker 2020
Keep track of to-do List and daily schedule
Always carry a convenient notebook with your to-do list. Abandoned jobs are often due to being forgotten. Life goes on continuously, and we can only focus on the immediate activity.
Therefore, having a specific list will help you organize your daily tasks better. When a job requires a significant amount of time, you should schedule it to be completed in a set amount of time. Make notes on a to-do list and then schedule it.
Conclusion
If you only know your work but forget the simple joys with your family, then even though you succeed in your career, perhaps the meaning of life is not complete. Therefore, although busy, the organized mom should arrange the time, especially on weekends, because it is an opportunity for family members to share and understand each other better.
Related - Books for Expecting Dad