"When you buy through links on parentingweekly.com, We may earn an affiliate commission."
At birth, babies have a white wax covering all of their bodies; it is called vernix. Besides, Lanugo is very important for the baby as a fetus develops in the womb.
See Also:
How much do you know about the vernix layer?
Vernix wax is essential for baby's health
The wax looks dirty, but it is normal. It is an entirely natural thing; It can cover the whole baby's body or only appear in the folds of the body. Many people believe that vernix wax layer will create a unique "infant smell" that everyone loves.
Composition of the vernix wax
The main component of the vernix wax is water (about 80%), the rest is fat and protein. Also, it contains substances that support your baby's immune system.
The baby's skin is fragile, and it has a very light layer of protection. As a result, baby skin often loses moisture and can quickly dry out. Vernix wax helps prevent dehydration and moisturize the skin, improving the baby's skin becomes smoother.
The benefit of the vernix wax
It helps protect your babies from disease. It acts as a protective layer that prevents bacteria from entering your baby. Also, this layer of wax contains substances against bacteria and pathogens.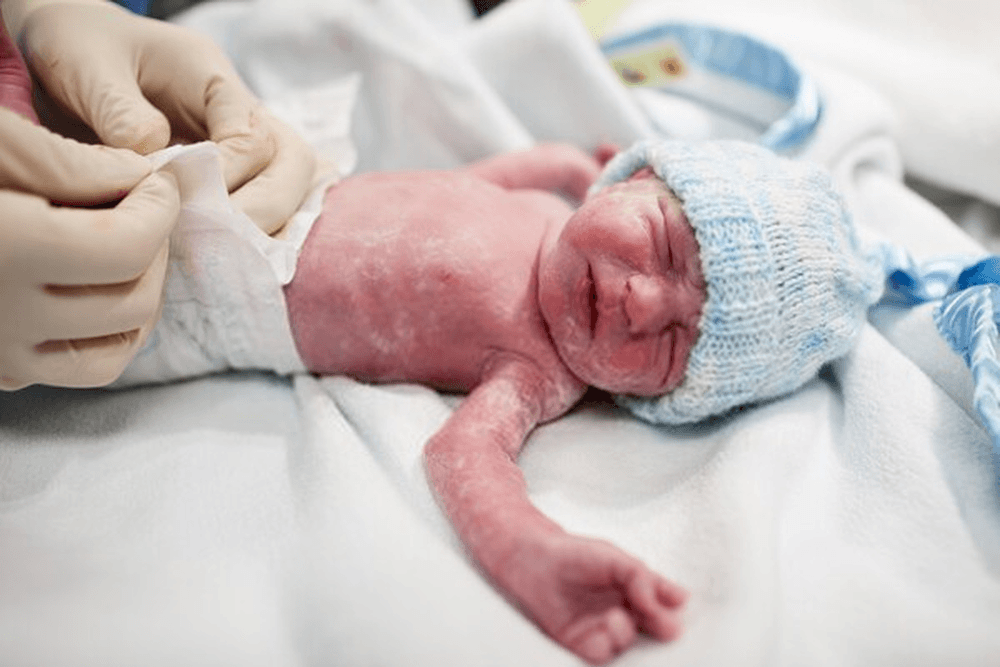 At the end of the pregnancy, vernix wax will be formed to help protect the baby's skin from amniotic fluid. It is like a waterproof coat, which helps to protect the skin cells that grow underneath.
And it is also the reason why the doctor does not recommend you washing this wax immediately after birth. It will make your baby's skin red and susceptible to infection.
Definition of Lanugo
What is lanugo?
Lanugo is a soft fluff, the first layer of hair that grows from a baby's hair follicles as the baby grows in the womb. You will usually see it in premature babies, but full-term babies can also be born with this silky, soft hair. This completely normal and nothing to worry about.
Lanugo can be white, light yellow or slightly dark. You can see and feel Lanugo on baby's back, shoulder, arms, forehead and cheeks. It can be anywhere on the body except for those without hair follicles such as the lips, palms, soles, fingers and toes.
Functions of Lanugo
Lanugo help to adjust baby's body temperature. Your baby won't start gaining weight and developing a layer of fat to stay warm until the last months of pregnancy. Lanugo's development will help regulate the baby's temperature and keep your baby warm in the womb.
Lanugo also helps to protect your baby's skin. The vernix needs Lanugo because Lanugo sticks to vernix so that it can stay in position on the surface. You can see that if the baby is still not alive after the due date, the baby will often have wrinkles and peeling skin.
How long will Lanugo appear?
Lanugo begins to appear on the baby's skin around the fourth of the firth month of pregnancy. At around 28 weeks, Lanugo is at its peak and will gradually fall in the seventh or eighth month of pregnancy.
Conclusion
So, no matter if it is vernix or Lanugo, it is a natural and excellent protection for your children. So, please don't worry.