"When you buy through links on aneverydaystory.com, We may earn an affiliate commission."
Poetry is a very beautiful and relaxing thing to read, and even more so when it is written for your age group. Plus, these poems can be done in any school environment, at home or even in the car. Many of them are easy enough for sixth graders to understand to make it that much more enjoyable. These really are the best poems for 6th graders!
The poetry below is meant for 6th graders because they are the age group that is most accustomed to poetry. This means they can read these poems and understand them. The poems are not in any particular order and will vary in their subjects, so I would recommend reviewing them as you come across them to find one that suits your mood. As always, keep an open mind and let yourself enjoy what you are reading!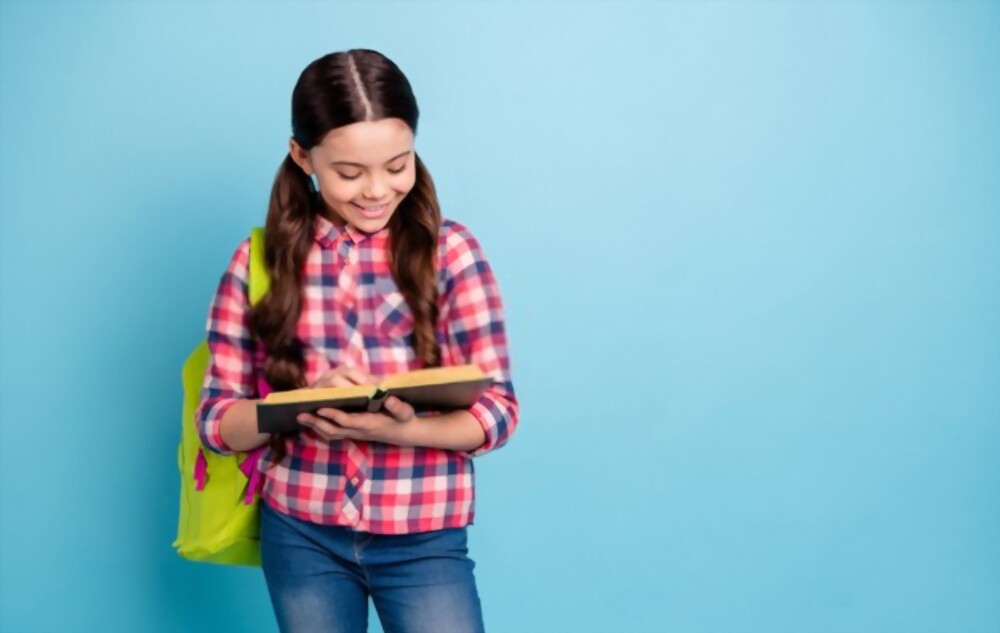 1. Six Grade Romance By Renée Oelschlaeger
Learn more: Wise Blooding/Six Grade Romance
2. Lend A Hand By Anonymous
Learn more: Discover Poetry/Lend a Hand
3. Autumn By Thomas Hood
Learn more: Discover Poetry/Autumn
4. Be Glad Your Nose Is On Your Face By Jack Prelutsky
Learn more: poets.org/Be Glad Your Nose Is on Your Face
5. Bleezer's Ice Cream By Jack Prelutsky
Learn more: poets.org/Bleezer's Ice Cream
6. The World's Fastest Bicycle By Kenn Nesbitt
Learn more: Poetry 4 Kids/The World's Fastest Bicycle
7. Itches By Kenn Nesbitt
Learn more: Poetry 4 Kids/Itches
8. Keep A-Pluggin' Away By Paul Laurence Dunbar
Learn more: Your Daily Poem/Keep A-Pluggin' Away
9. The Road Not Taken By Robert Frost
Learn more: Family Friend Poems/The Road Not Taken
10. Mother To Son By Langston Hughes
Learn more: Family Friend Poems/Mother To Son
11. My Friend By Ella Wheeler Wilcox
Learn more: Discover Poetry/My Friend
12. Clouds By Anonymous
Learn more: poets.org/Clouds
13. Robots In The School By Kenn Nesbitt
Learn more: Poetry 4 Kids/Robots in the School
14. Contentment By Edward Dyer
Learn more: Discover Poetry/Contentment
15. Cats BY SASHA PIMENTEL
Learn more: Poetry Foundation/Cats
16. Tiny Warrior By Rays72
Learn more: All Poetry/Tiny Warrior
17. Make Me A Garden By Sylvia Stults
Learn more: Family Friend Poems/Make Me A Garden
18. Trees By Joyce Kilmer
Learn more: poets.org/Trees
19. The Brown Thrush By Lucy Larcom
Learn more: Discover Poetry/The Brown Thrush
20. I'm Arranging All My Pencils By Kenn Nesbitt
Learn more: Poetry 4 Kids/I'm Arranging All My Pencils
21. A Bird Came Down The Walk By Emily Dickinson
Learn more: Discover Poetry/A bird came down the walk
22. Lester By Shel Silverstein
Learn more: Family Friend Poems/Lester
23. We Wear The Mask By Paul Laurence Dunbar
Learn more: Daily Poetry/We Wear the Mask
24. The Mountain And The Squirrel By Ralph Waldo Emerson
Learn more: Education with Fun/The Mountain and the Squirrel
25. Stormy Sunday By Sharon Waller Knutson
Learn more: Your Daily Poem/Stormy Sunday
26. Friendly People By John Goodwin Herndon
Learn more: Your Daily Poem/Friendly People
27. Mother Doesn't Want A Dog By Judith Viorst
Learn more: poets.org/Mother Doesn't Want a Dog
28. An Ocean Of Memories By Kimberly L. Briones
Learn more: Family Friend Poems/An Ocean Of Memories
29. Evening Hymn By Anonymous
Learn more: Discover Poetry/Evening Hymn
30. Bradley Bentley Baxter Bloome By Kenn Nesbitt
Learn more: Poetry 4 Kids/Bradley Bentley Baxter Bloome