"When you buy through links on aneverydaystory.com, We may earn an affiliate commission."
Online materials and websites are excellent resources for classroom activities such as games, evaluations, and quizzes. Especially now that so much education is conducted remotely. However, typical Google Drive or Microsoft Word programs are a challenge for younger children who are learning how to type and use the keyboard.
Blooket Play is an app that was developed specifically with classrooms in mind. Teachers can create lessons within the app without coding knowledge and previous online materials experience. This blog post will give a brief overview of what Blooket is, what it looks like inside the app, the basic features available to teachers, and some practical examples of how it could be utilized in a classroom setting.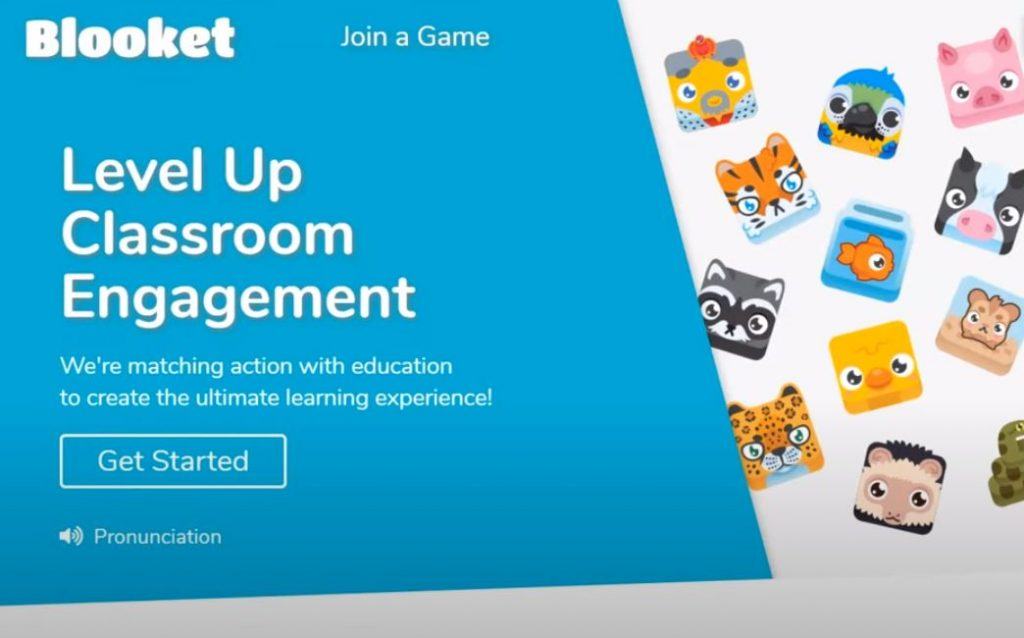 Introduction To Blooket
Blooket is a classroom gaming platform for review similar to KAHOOT, Quizzes, or Gimkit. However, Blooket surpasses Kahoot or Quizzes because many different game modes are full of fun and attraction.
Like other game creation tools, teachers will create quizzes, then launch the game on Blooket. Students participate by entering a code on the web, then answering questions in real-time using a mobile device. Students can participate in teams or individually; whoever has the fastest correct answers wins.
Blooket is a web quiz game platform suitable for creating games for the classroom. What sets Blooket apart is that puzzles in Blooket can be transformed into a variety of unique playstyles, turning puzzles into a fun experience for students to enjoy. This site is completely free; just sign up with your email address.
How To Create A Blooket Account
Step 1: Navigate to the Blooket.com website.
Step 2: Click Sign Up to create an account.
Step 3: Choose how to sign up for a Blooket account via email or Google account.
Step 4: Fill in the information and password (required capital letters) and click Sign Up.
The user can choose to register as a teacher or a student (Note: Students under 13 should only register with parental or school consent). After registering, there is still the option to change the account to a student or teacher.
Step 5: Click on the Dashboard panel (house-shaped icon) at the top of the page.
Step 6: On the left side of the panel, the ability to view recent news, quizzes, tasks, and recently saved games.
Users can create a new statistical group, explore groups made by others, or use the search bar to discover new questions.
Step 7: If you are a teacher, search for a set of questions you are looking for by clicking Discover Sets. Blooklet can be used to assign homework or organize live games. Or click Create a Set to create a new set of questions.
Beginner's Guide To Using Blooket
After successfully signing up for Blooket, the web will lead you to the Welcome Tour to learn some of the features and how to use this learning game maker.
Blooket is designed for teaching in face-to-face and online classes. To play Blooket, teachers need to create a unique set of questions and game modes on the screen/projector. Students will then compete to complete the Blooket game on their devices.
Blooket was born for teachers. Teachers can create their quizzes or discover new knowledge games using the web search feature. Blooket also includes detailed game history reports, so teachers know how well students have completed the lesson.
Blooket is also student-focused. Students can track their statistics and position on the world rankings, buy and sell Blook, and participate in upcoming global events with a student account.
Feel free to explore and try new things on Blooket your way. The developer constantly updates Blooket with new events and innovative game modes to keep learning and education engaging and achieve commensurate results.
Create Blooket Question
The Blooket My Sets homepage interface shows options. If you want to compose your own set of questions for your students, you will choose to Create a Set, and if you want to refer to the questionnaires available in the community library, you will go to Discover Sets.
1. Discover Sets
If you want to consult the question set available in the community library, select and click on Discover Sets. Immediately after that, the questionnaires appear and are set to public mode, so you can easily view and refer to them. At the same time, each set of questions gives you complete information such as the number of participants, the name of the person who created the question, and the total number of questions.
You will click on an arbitrary set of questions, and when you click on it, you will see the entire question, the answer, the time to answer the question, and the question mode. At the same time, if you love that set of questions, you can click on the Favorite feature above the questionnaire to save it in your collection. And when you want to copy to edit the question content, you will click on the Duplicate feature on the same line as the Favorite box. However, this feature is currently only available for upgraded accounts.
To organize a game using a set of questions available to students, click on the host.
The game interface is shown below:
You will choose one of the games to organize for students and choose a host to start the game.
After clicking on the host, the options dialog box appears, and you will customize the settings while playing.
For added excitement, teachers can choose a setting for random scores. For example, the student who answers the fastest may earn fewer points than those who answer correctly 10 seconds later (wrong answers will not score points).
In addition, Blooket also has many interesting game modes: Café challenges students to answer questions to prepare and serve food to customers; Tower of Doom allows students to choose a character and battle opponents, answering questions for an extra advantage; etc.
You will click host now to immediately host the game. The teacher's main screen interface appears. You will give the student ID.
When there are enough students, you press start to start. The screen that appears shows you the game question the student is playing.
At the same time, the teacher will know the students' ratings and answers to questions. After the answer time, the leaderboard shows the student's ranking and total score.
2. Homework
You may assign a review game to your pupils as homework by selecting it from the "HW" menu. If you choose this option, you will be sent to a page where you may set a deadline and a goal for yourself. It is either a set number of minutes of gameplay or a specified amount of money gained while playing that is the goal of the game, depending on the game.
Games in Blooket can be played alone or in groups or assigned as homework, depending on the game mode selected by the teacher. To play a homework game, the student remains connected to the game ID, but to save progress must create a separate account.
3. Create A Set
Suppose you want to compile your questions instead of using someone else's built-in question set. You will click on Create a Set in the My Sets interface.
The questionnaire composing interface appears, and you will fill in each content there, such as adding the cover image, title, and description of the questionnaire. In addition, you will choose the settings for your questionnaire as shown below:
Next, click on Create Your Set -> select Add question to create a question. The question creation interface appears. You will enter the content of the question as follows:
Add an image related to the question in the Question Image box.
The title indicates the questionnaire is primary substance or subject.
The description enables the instructor to offer further information about the questionnaire.
Ask a question in the Question Text box.
Fill in the answers for students to choose in the boxes Answer 1, Answer 2, Answer 3, Answer 4 corresponding to answers A, B, C, D.
At the same time, you will install a few more options, such as playtime and random question arrangement mode.
After creating question 1, you will choose to save. The interface appears after saving, and you will add another question or customize your previous question.
After completing the question, you will click Save Set to save.
If you want to let students play, you choose Host.
With score reports and detailed question analysis, teachers easily understand how students are doing and identify areas of need for review for each subject.
Games In Booklet
What's unique about Blooket is that the puzzles are nested within the context of different games – each with its theme and rules. For example, in Racing mode, students can answer five questions, then watch their avatars go head-to-head in a race determined by the number of questions done.
There are currently 12 different game modes available to play on Booklet. However, some games are only available at certain times; for example, Santa's Workshop only works in December and January, and Candy Quest will replace Gold Quest in October. Hosted, including the server displaying the code on the screen and the player joining with that code; or they can play solo, that is, play without a server. Some game modes require Blooket Plus (new game modes only).
Games Included In The Booklet Include
Storable Games: Classic, Racing, Crazy Kingdom, Battle Royale, Gold Quest, Crypto Hack, Santa's Workshop, Fishing Frenzy, Candy Quest, and Blook Rush.
The game can be played solo and with homework: Tower of Doom and Crazy Kingdom.
The game can store, played solo, and do homework: Factory, Cafe, and Tower Defense.
Some Outstanding Games On Booklet
Gold Quest
The gold quest requires speed and luck. Students will view each question on the device to answer. If the answer is correct, the student will be given a choice of three chests to open: a chest with gold, a chest with nothing, and a chest that allows gold from other players—the person with the most gold wins.
Cafe
This game requires speed and concentration because you have to answer the questions correctly to serve the guests and replenish the ingredients for the Cafe. The winner is the person with the most money after the time runs out or the first person to earn the specified amount.
Factory
Factory is similar to café, students need to quickly answer questions and use a little trick to unlock and upgrade Blook (cute little characters, avatars in Blooket). It can also be used as homework.
Battle Royale
Students will pair up to answer questions in Battle Royale: the student who answers correctly and faster wins. The winning student will continue to pair with another opponent in the next round. The game will continue until there is only one player left.
Racing
The racing game requires students to quickly move Blook (the avatars in Booklet) in a race. Players must answer questions correctly to move forward or make other players fall behind. The teacher can decide how many correct answers the students have to answer to win.
Tower of Doom
Tower of Doom is a game that can be assigned as homework. Students can answer questions on their own to collect cards and beat other Blooks to climb to the top of the tower.
Crazy Kingdom
Crazy Kingdom is a strategy Blooket game. What makes it different is that it can only be assigned as homework and is not designed for all players to participate at the same time. The goal of this game is to answer the set of questions correctly to keep the kingdom running by responding to other players' requests and managing resources.
Classic
Classic is a traditional quiz game, quite similar to Kahoot. Students score points by answering questions quickly and climbing to the top of the leaderboard. All students will see the question appear on the screen simultaneously.
Final Thoughts
Blooket has the potential to revolutionize education by applying gamification techniques to fields of knowledge. As a tool for teaching and learning, Blooket can be used for formal education and informal learning. Moreover, Blooket can increase students' interest in studying by increasing their competitive spirit.
From another perspective, Blooket connects knowledge with entertainment through gamification techniques and promotes the integration of other technologies to make learning more interactive, vivid and enjoyable for students. Students may access Blooket independently and play online games in a range of disciplines using their preferred ways.
Blooket is not only a game but also an educational platform. It has an offline textbook integrated with it; this feature allows educational resources to be embedded into games to be more easily absorbed by students.