"When you buy through links on aneverydaystory.com, We may earn an affiliate commission."
Many people have to learn how to pronounce some of the names that sound very different in Chinese than in English. Others may be curious about what meaning these names have or who inspired their name. A list of popular girls' names in China can help you decide what your baby will call herself (or himself) while also giving you more insight into the culture. So, here is a list of the most popular girl's names in China – with their meanings and inspiration.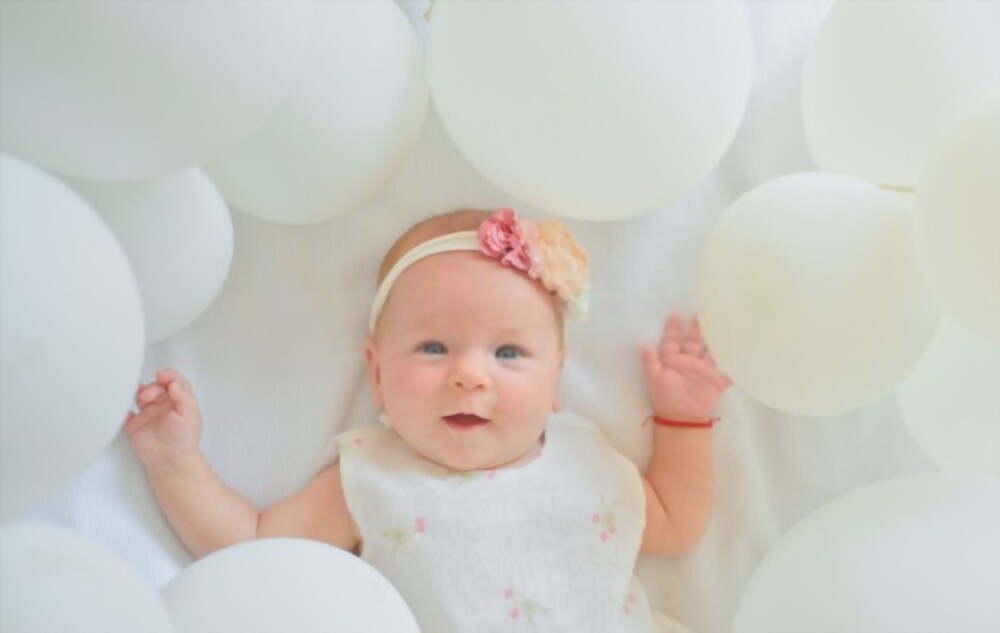 1. Ah Cy
Chinese baby name Ah Cy means "beautiful." It is customary for ladies to be given names that reflect their beauty and femininity in Chinese culture. "Ah" is respect or affectionate moniker commonly used in Cantonese and Hakka. It is used less frequently in given names, like Ah Cy. AH-see is how you say it.
2. An
The name An means "calm" in Chinese or Korean. In China, An is a common surname and a popular girl's name. The Chinese word "Anxi" can also be abbreviated to "An." This two-letter name is excellent if you want to give your daughter a brief and sweet-sounding name.
3. Ai
The name Ai means "love and affection" in Chinese. China and Japan are big fans of Ai. Ai, Xu Ai and Zhang Ai are just a few prominent Chinese and Japanese people who bear this name. It's a great way to express to your little daughter how much you care about her by giving her the word "love."
4. Anhe
"Peaceful water lily" is the meaning of the Chinese girl name Anhe. This is a relaxing name. You'll likely conjure up images of gorgeous flowers floating in a peaceful pond every time you say it. Anhe is pronounced AN-hur, despite its resemblance to the English name "Annie."
5. Biyu
The name Biyu means "jasper" in Chinese. Jasper is a semi-precious stone that can be red, yellow, brown, or green. Jasper was revered throughout history as a stone of protection for its calming and grounding properties. As well as courage and knowledge it is also connected with it.
6. Bai
Whiteness or purity is the etymological meaning of the Chinese lady name Bai. Bai was used as a surname in the past. Today, it's a common first and last name. Even though Baie's name is only three letters long, it carries a lot of weight since it denotes a person's inner purity. In Chinese and Western cultures, it also means "white," a color that represents purity and innocence. As a result, it's the ideal choice for your precious little girl.
7. Baozhai
In Chinese, the word "stockade of treasures" means "stockade of treasures." Baozhai is a beautiful name to speak, and it's a lot of fun to pronounce. Bow-chai is the most common pronunciation. Baozhai is a fearsome female pirate in the well-known Japanese video game Indivisible. You might name your daughter Baozhai if you want to raise an adventurous and precious girl.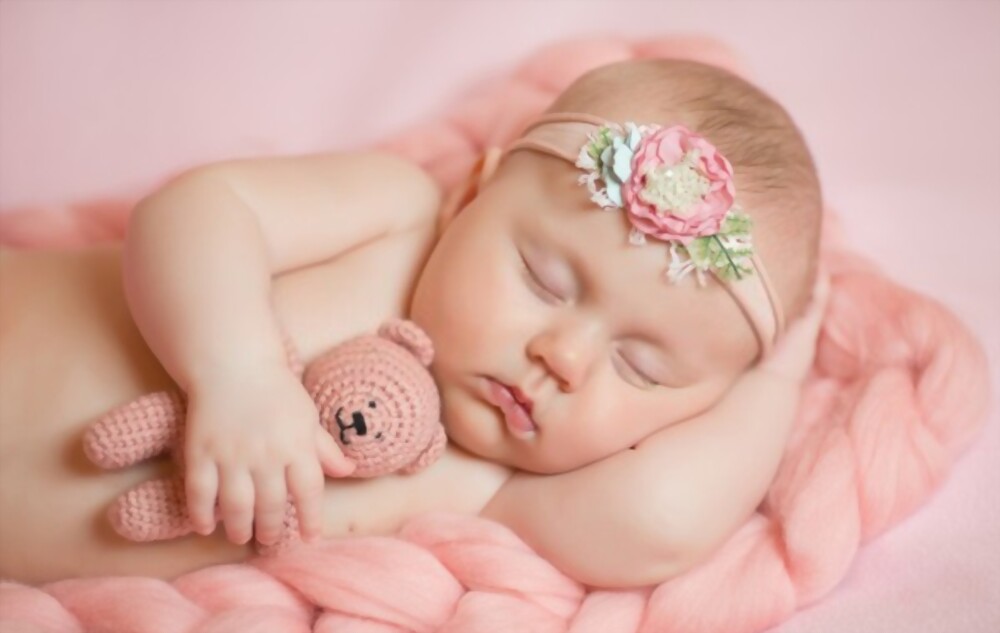 8. Bo
The name "wave" means "wave" in Chinese. Do you enjoy watching the waves crash on the shore? Consider calling your baby girl Bo if you think that's a possibility. This one-syllable name is short and sweet, perfect for your soon-to-be little one.
9. Chenguang
"Morning light" is a Chinese name for a girl, Chenguang. In many cases, the terms of Chinese girls are based on beautiful natural phenomena. Chenguang isn't an outlier in this regard. In the morning, you're greeted with the most glorious light, and that's what this name refers to. If your daughter was born early in the morning or if you are an "early riser," Chenguang could be the appropriate baby name for you.
10. Caihong
The name Caihong means "colorful like a rainbow" in Chinese. The rainbow represents Chinese culture's yin and yang, equilibrium, and global harmony. As a result, Caihong is an excellent choice for a baby girl who wants to lead a serene and balanced existence. During the Late Jurassic period, China was home to a colorful dinosaur known as Caihong.
11. Chu-Hua
"Chrysanthemum" is the Chinese word for "chrysanthemum." In the late summer or early fall, many people plant chrysanthemums, stunning flowers. Chrysanthemums are considered a symbol of longevity in Chinese culture because of their health-giving qualities. The name Chu-Hua, if you want your daughter to have a long and happy life, is an excellent choice.
12. Chao-Xing
"Morning star" is the literal translation of the Chinese name Chao-Xing. Chao-Xing is a beautiful and poetic name for nature enthusiasts. It's a great Christian girl's name since the morning star symbolizes God's Son, who brings light to the earth.
13. Chen
"Dawn" or "Morning" is a Chinese name that means "dawn." This gorgeous name is popular in China and other East Asian nations like Singapore and Korea. Chen is most commonly used as a surname, although it can also be used as a first name. For this name, there are a variety of ways to say. "Chan" or "Can" is the Cantonese spelling, while "Chin" is the Japanese one.
14. Cong
The name Cong means "smart" or "intellectual" in Chinese. Every parent desires for their daughter to be intelligent. As a result, why not name your daughter Cong? To produce an innovative and thriving girl, this name is ideal for parents looking for a name for their daughter.
15. Chyou
Chinese girl's name Chyou means "autumn." This sweet baby girl's name is ideal for those born in the autumn. Autumn is revered in Chinese culture as a time of reflection and new beginnings. Change and renewal are also said to occur during this period.
16. Daiyu
Chinese baby name Daiyu translates to "black jade" in English. Ancient China considered jade to be the most valuable gemstone, similar to how we regard to gold and diamonds. In China, it was thought that jade artifacts had magical qualities that allowed them to commune with their ancestors. Jade was a sign of purity, morality, and knowledge.
17. Dandan
Cinnabar is the Chinese word for "cinnamon." Mercury sulfide is crystallized into the brick-red dye cinnabar. It was considered mystical property in ancient China and was frequently linked to immortality. Ceramics decorated with lacquer and cinnabar were produced during the Song dynasty using the cinnabar. Dandan is a fascinating chapter in Chinese history, and naming your child Dandan might be an excellent way to celebrate it.
18. Dai Lu
"Lead the way" is the meaning of Dai Lu, a Chinese name. This is an excellent name for a girl who plans to forge her way in life. Dai Lu Wa, a Chinese actress and model, are one of the most well-known people to bear this name. Her most recent role on television was in "When We Were Young," a 2018 drama.
19. Dongmei
"Winter plums" is the Chinese word for "Dongmei." Chinese winter plums can be found all across the country. Because they can survive the brutal winters, they symbolize endurance. They are the first plants to bloom at the start of the year and thus represent a new beginning. Dongmei, the Chinese name for the winter plum, may inspire your daughter to endure in the face of adversity.
20. Daxia
A Chinese baby girl name for whom the meaning is "great Xia" is Daxia. China's Han gave the region of what is now northern Afghanistan the name Daxia back in the 3rd century BCE. A prosperous country, Daxia was described as having vibrant markets and a wide range of trade. When Chinese emperor Wudi established trading links with Daxia and other adjacent locations, the Silk Road was officially born.
21. Eu-meh
'Especially lovely' or 'gorgeous,' Eu-meh is a Chinese female given name. It's a great way to recognize your new addition to the family. "e" is silent when you say Eu-meh, and the "e" sounds like "YOO-MEH" when you utter it. Name your daughter Eu-meh, and she'll know how much you value her beauty!
22. Ehuang
"Fairy brightness" is the meaning of the Chinese female given the name Ehuang. An Ehuang is a wacky name with a mythological backstory. Ehuang was the name of a lovely river goddess in ancient Chinese folklore who utilized her magical powers to save Emperor Shun. Because of this, any little girl named Ehuang is bound to be magical.
23. Fang
As a Chinese and Scottish given name, Fang connotes the qualities of fragrance, virtue, or beauty. There are a variety of ways to pronounce and spell the word. Fang is pronounced "Fong" in Cantonese, "Hong" or "Png" in some Min Nan dialects, and "Png" or "Pong" in others. When given to boys in Scotland, Fang means "from the sheep corral" and is usually given to females in China.
24. Feng-Po-Po
For unfamiliarity, Feng-Po-Po is a Chinese word that means "Goddess of Wind." Feng-Po-Po is a wind goddess in Chinese mythology who governs storms and wetness. It symbolizes her heroism and bravery by riding through the clouds on the back of a tiger. Consider calling your daughter Feng-Po-Po if you want her to have the might of the wind and the ferocity of a deity.
25. Fa
In Chinese, the word Fa denotes the commencement or sending out of anything. Fa is a short but profound name that's also simple to say. If you're a Chinese-American with an extended middle or last name, this is your name. Fa Mulan, the fearless warrior who saves China's empire from the Huns in Disney's Fa Mulan, is a fictional figure with the same name.
26. Fu
"Prosperous and affluent" is a Chinese name that Fu translates to in English as "lucky." At least 4,000 years old, this ancient given name has survived. The Han people used it as a surname at first. As a surname and given name, it is a commonplace nowadays. Fu is commonly pronounced "foo" in Cantonese.
27. Guang
The word "Guang" derives from the Chinese characters for "light" or "glory," respectively. When it comes to drinking water and other liquids, it is also known as the name of an ancient Chinese vessel. Bai Guang, a famous Chinese singer and actress of the 1940s, is one prominent person with this name. She was dubbed "Queen of the Deep Voice" because of her low, enchanting voice.
28. Guiying
"Laurel beauty" is a typical Chinese name for girls. A rising star among traditional Chinese women's surnames, Guiying rose to the number two spot in the 1960s. This beautiful name refers to the laurel, a species of evergreen tree endemic to the Mediterranean region. As depicted in Chinese folklore, the laurel tree symbolizes eternal life.
29. Gong
In Chinese, the word "bow" is referred to as "gong." Hui, the legendary Emperor Huang Di's grandson, was the inspiration for this moniker. Because of this invention, the title "Gong" was coined. Gong is now used as a surname and the first name for ladies in modern China.
30. Hai
Sea or ocean is the etymological meaning of the Chinese and Vietnamese names Hai. As a potential mermaid name for someone who enjoys the sea or lives near the seaside, Hai might be a good choice for your little one. This Mandarin name's short and stylish nature makes it an excellent choice for any aspiring sailor out there!
31. Heng
The name Heng means "lasting" or "everlasting" in Chinese. The U.S. popularity ranking for this name is 5,752, making it relatively uncommon. It's more common as a surname in China than in the United States. Actress Heng Yi Chou and television personality Heng Zhang are only two of the many famous people with the surname Heng.
32. Hong
In Chinese, the word "water" or "flood" is translated as "hong." The history of Hong is fascinating. The Gonggong clan is said to have given the surname Hong to one of its members who used the Yellow River flood as a weapon against their oppressors. As a mark of respect, the clan's ancestors adopted the surname "Hong."
33. Han
The Chinese name Han translates literally to "country." This is a simple name that may be said quickly. If you're looking for a name that your non-Chinese friends and family members will be able to pronounce, this is a great option. There are many ways to spell Han, including Hon in Cantonese-speaking areas and Hang in Hainan province.
34. Huang
Among the many possible meanings of Huang's Chinese name is "brightness, radiance, or yellowness." Huang Lu, Huang Hung, and Huang Yi are all well-known Chinese actresses with this name. Huang Zhiyuan of "Rainbow Candy" and Huang Xingqiao of "Girls Planet 999" are only two examples of the many Huangs in K-pop. Huang may be the right stage name for your daughter.
35. Huifen
In Chinese, Huifen means "one who is intelligent and fragrant." There are two words in the Chinese language used in the name of Huifen: hui, which means "wise," and fen, which means "fragrant." For example, Min Huifen, an acclaimed erhu player from China, is a notable person.
36. Huan
"Happy" or "pleased" is a Chinese name for girls called Huan, which means "happy." You'll feel joyful every time you say this name. Try using Huan in combination with other words to make it more meaningful. The words "welcome," "celebrate," and "like" are all examples of Huan-Ying.
37. Huiqing
"Kind Emperor" is the Chinese translation of Huiqing's name. Parts of Huiqing can be divided into two categories. The Chinese characters for "emperor" and "wife" are both rendered as "Hui" and "Qing," respectively. The name Huiqing is regarded as a high-end moniker. As a result, it could be an excellent choice for your upcoming daughter.
38. Li Na
"Pretty and exquisite" is a Chinese girl's name, Li Na. Li Na is a short and simple female given name. It ranked the third most common female given name in China in 2019. Tennis player Li Na is one famous person with this surname. To date, she remains the first Asian woman to win a Grand Slam singles title.
39. Jiao
The name Jiao means "fine" in Chinese. The pronunciation for this name with only two letters, gee-ow, is presented below. Jiao is spelled Hou in Cantonese. In China, Jiao is the name of both a river and a celestial body. Greater China (including Taiwan, Hong Kong, and Macau) and Taiwan and Hong Kong are all places where this currency is accepted.
40. Jia
In Mandarin Chinese, Jia means "excellent, auspicious," "house, family," or "welcome to my home." JAH is the Mandarin pronunciation of this adorable name. While the Chinese spelling is "Jia," the Taiwanese spelling is "Chia." Meng Jia, a South Korean singer, was a member of "Miss A" popular girl group until 2016.
41. Jinjing
Named after the "golden well," Jinjing is a popular Chinese name for girls. Here's a gorgeous name with a long and fascinating past. As a town in China's Hunan Province, Jinjing was formerly known as "Jinjing." Due to the big well that provided water for hundreds of years, it was given this name.
42. Jiayi
Chinese baby name Jiayi means "fortunate one" in Mandarin. When it comes to Chinese culture, chance plays a significant role. Many Chinese people try to surround themselves with auspicious objects, images, and words to ward off bad luck and boost their well-being. Name your baby girl Jiayi, and you'll hope that she'll be blessed from the start!
43. Jie
The name Jie means "purity" or "cleanliness" in Chinese. A surname, Jie, is now also a common first name for females. Jie is a popular name in Hong Kong, with 17,987 people with the name. If you want your daughter to have a pure heart and soul, you might want to consider giving her the title of this adorable Chinese child!
44. Juan
Juan means "beautiful" or "graceful" in both Chinese and Spanish. When China instituted its one-child policy in the 1980s, Juan became a household name. Many parents have eschewed traditional naming conventions in favor of one-character surnames for their children. Chinese people's names haven't changed much over the years. It is also a popular baby name for boys as a Spanish-speaking country, meaning "a gift from God."
45. Kexin
"Faithful" is a Chinese word that translates to Kexin, "dependable." In 2021, it was the 9th most common Chinese girl name. In 2020, 11,637 newborns were given this name, and that number is expected to rise in the coming years. The Chinese speed skater Fan Kexin and the Chinese figure skater Zhang Kexin are noteworthy namesakes of the Chinese girl you name Kexin.
46. Kai-Ming
"Open-minded" is the meaning of the Chinese given name Kai-Ming. Openness and enlightenment are the meanings of this Chinese name, which consists of Kai and Ming terms. Due to its unisex nature, you're likely to run with both Chinese men and women named Kai-Ming. This lovely girl's name is gorgeous and endearing, so consider it for your future little one.
47. Lian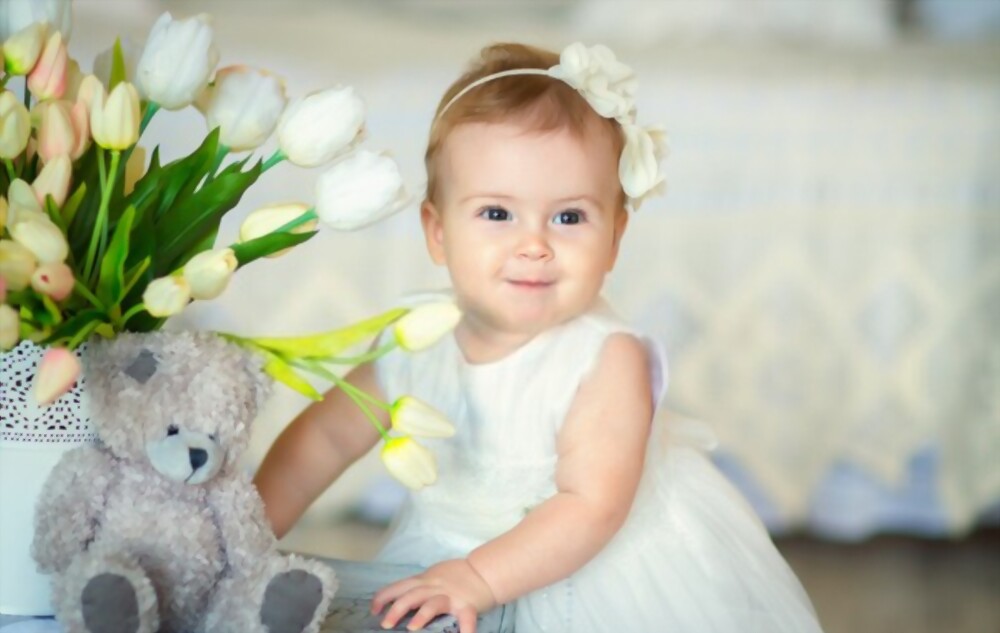 Lotus is the Chinese name for Lian. Water lilies known as lotuses can be found in ponds and lakes. Because they may arise from the muck unblemished and beautiful, these blossoms are seen in Chinese tradition as a metaphor for purity of the heart. Lotus blossoms are also symbolic of spiritual awakening in Buddhism. The name Lian may have particular importance for your little one if you come from a Chinese or Buddhist household.
48. Lanfen
The word Lanfen translates as "orchid scent" in Chinese. They come in a variety of smells and colors. The fragrance of some orchids is delicate and sweet, while the aroma of others is rich and vanilla-like and just divine. If you name your daughter Lanfen, you'll likely be reminded of her whenever you smell or see a lovely orchid.
49. Leizu
In Chinese, Leizu means "mother of the silkworms." Leizu was a Chinese empress who married the Yellow Emperor in the 3rd millennium BC. Leizu supposedly discovered silkworms while he was sipping tea outside. Sharing her discoveries with others led to the widespread usage of silk in China.
50. Lihua
The pear flower is the meaning of the Chinese girl name Lihua. The ancient Chinese regarded the pear blossom as a symbol of immortality and good fortune. Due to the belief that pears had life-giving properties, they were commonly used to make healing remedies. Nowadays, pear blooms are hailed for their delicate beauty in modern times.
51. Lisha
"Sweet" is the Chinese translation of the name Lisha. In the early 2000s, China began to engage more with the rest of the world, particularly the United States. The popularity of Chinese American names skyrocketed during this period. The Chinese name Lisa's diminutive, Lisha, was one of the most popular. This name may not be as popular in 2021, but if your family is Chinese American or you live in the United States, it is an excellent choice for your daughter.
52. Ling
Spirit, bell chime, and ice all describe Ling's name in both Chinese and English. While serving in the Zhou Dynasty's court, court officials were given the surname Ling because they were responsible for storing and handling ice." Health" was the literal meaning of the surname in England. Ling is a popular surname and given name among Chinese women.
53. Mei-Xing
"Beautiful star" is the Chinese translation of Mei-name. Xing's May-thing is how this name is pronounced. People in ancient China thought that events in the night sky predicted what would happen on the ground. Something tremendous and unexpected may happen if someone sees a shooting star. The lucky star you've been yearning for could be Mei-Xing, your daughter.
54. Min
"Quick" or "smart" is the Chinese translation of Min's name. When it came to Chinese girls' names back in the 1960s, this sweet one was at number 10. In the early 2000s, it was classified as the 22nd most frequent name in China, regaining popularity. Another Lee Min-Young is Lee Min-Young, better known by her stage name Min. She is a former member of "Miss A" girl group and a South Korean singer and songwriter.
55. Mei Lin
The name Mei Lin translates to "beautiful jade" in Chinese. Only two letters make up the name Mei Lin. In Chinese, Mei and Lin signify the same thing: gorgeous, plum, or jewel. "plum jade" is sometimes misunderstood as "plum jade." May, which means "beautiful jade," and Meiling, which means "beautiful and delicate" or "lovely bell," are two more frequent spellings.
56. Mu
In Chinese, the word "admired" is known as Mu. This short name has a beautiful sound combined with other words, such as Mulan or Mu-Ning. Mu Dan, a celebrated poet of the late 1930s and early 1940s, is the most notable bearer of the surname.
57. Ming
"Bright" is the meaning of the Chinese given name Ming. It is a common first and last name in various Asian nations, including China, Vietnam, South Korea, and Taiwan. In Hong Kong, where one in every 48 people is named Ming, the surname is quite popular. A less frequent spelling variation, such as Myung or Myeong, could be an option for those who adore the name but wish it were a little more unusual.
58. Ming-Yue
The name Ming-Yue means "bright moon" in Chinese. The moon is a symbol of kindness and harmony in Chinese culture. Because the night sky is so tranquil, Ming-Yue would be a good name for a baby. Additionally, you can consider using this name if your girl was born at night.
59. Ning
As a name, Ning is Chinese for "calm," "serene," and "peaceful." Several Asian countries, notably Vietnam and South Korea, are big fans of this Chinese girl's name. Ning can be spelled in various ways, including Neng, Nyin, and Nnyin, so there are plenty of options! When it comes to Ning Jing, a well-known Chinese actress and singer, she's the only individual to bear this name.
60. Na
The Chinese word for "graceful" is Na. You want a name that is easy to spell and pronounce. If this is the case, Na may be the best option! In the 1980s, it was the 8th most popular name for a Chinese girl, making it one of the most famous names ever. Na Ying is a notable person with this name. As a judge on "The Voice of China," she has become a household name in China.
61. Nu Ying
"Maiden Bloom" is a Chinese name that translates to "Sweet Pea." Nu Ying was the deity of the Xiang River in Chinese mythology. She is frequently mentioned in Chinese poetry for her beauty and her role in saving the mythical Emperor Shun from various dangerous situations.
62. Nuo
"Graceful woman" means the Chinese female given name Nuo. No one can doubt the grace, mercy, and generosity of a girl named Nuo. Hunan Province's Nuo Li, a Chinese actress, is one of the most beautiful people with this name. The drama series "A Love for Separation" marked her debut in 2016. Nu-WOW is a beautiful one-syllable name.
63. Peizhi
In Mandarin Chinese, Peizhi is a girl's name that means "admiring iris." It is a gorgeous flowering plant that comes in a range of hues. Irises are revered as a sign of rebirth and new life in China. To dispel a room of evil spirits and bring in pure ones, irises were supposed to be the answer. Pay-gee is the correct pronunciation of this name.
64. Ping
The name Ping means "calm" or "level" in Chinese. Ping-Wei or Ping-Li are two examples of variations that might be used in conjunction with this name. Ping was a frequent title for emperors and warlords in ancient China. Even now, Ping is a common moniker for high-ranking persons. Shu Ping, China's 12th richest woman in 2020, is one notable example.
65. Pei-Ling
As a name for a girl in China, Pei-Ling translates to "appreciating spirit." Taiwan and Singapore are among the many Asian countries where Pei-Ling is popular. Pei-Ling Lin, a well-known pianist, and Tin Pei-Ling, a member of Singapore's parliament, are just two of the many women with this surname who have achieved great things.
66. Qing
Qing translates as "the color aqua" in Chinese. Aqua is a favorite hue of your daughter's, or is it because she has blue eyes? Consider naming your baby girl Qing if you are pregnant if this is the case. Chinese "q" sounds like "ch" in English. Hence Qing is pronounced as "ching" in Mandarin.
67. Qi
The name "Qi" means "enlightenment" or "vital force" in Chinese. Qi, a vital energy force described in Classical Chinese Philosophy, was supposed to permeate everything. It was believed that people's Qi needed to be balanced to be healthy and harmonious. Choosing the name Qi for your daughter may help her develop a greater sense of self-awareness and spirituality.
68. Qiao
"Pretty" is the meaning of the Chinese girl's name Qiao. The Qiao Shan mountains in China are thought to be the source of the name "Qiao." Da Qiao and Xiao Qiao, two well-known Qiao sisters from the Three Kingdoms period, were renowned for their stunning beauty and charisma.
69. Qingming
Qingming, which translates to "clearness" or "brightness," is of Chinese origin. In terms of Chinese girl names, Qingming is one of the rarest. Thus it could be ideal for those searching for something different. The Han Chinese in numerous Asian nations celebrate a traditional Chinese festival called Qingming. During this time of year, Chinese families visit the tombs of their ancestors and make offerings in honor of their loved ones.
70. Rui
The Chinese and Portuguese names "Rui" and "Lucky" both imply "little." In Portuguese, Rui, which means "great ruler," is a common name for both boys and girls in China. Choosing a different name for your daughter may help prevent misunderstandings if you have Portuguese family or friends.
71. Ruolan
In Chinese, names for females that mean "like an orchid" are called Ruolan. Colorful and fragrant, orchids are beloved flowers. Orchids are considered lucky flowers in China because of their associations with love, beauty, and fortune. The symbolism of unity is further enhanced when they are arranged together in a vase. Choose the name Ruolan for your baby girl if you want her to grow up to be as beautiful and prosperous as the orchid herself. RWOR-plan is a difficult name to say for people from the United States.
72. Rong
Rong translates to "harmonious" or "flourishing" in Chinese as a name. Name Rong's origins are hazy at best. Rong Cheng, the senior minister of Emperor Huang Di, is a possible source. The Chinese calendar, for which he is most known, was devised by him. Yao Su Rong, a Taiwanese singer, and actress who rose to stardom in the 1960s with her theme song from the film "Today I Won't Come Home," is a contemporary celebrity with this name.
73. Shihan
"Poetic mellow" is the Chinese translation of Shihan's name. This charming moniker is so easy to say! It was the third most popular Chinese girl's name in 2010. In the minds of many, the name Shihan conjures up images of a dignified individual.
74. Shan
In Chinese, the word "Shan" signifies "mountain." Although this is a traditionally unisex name, it has become increasingly popular among female babies in recent years. His birthplace was Lie Mountain, where Shen Nong was born. In honor of this, some of his descendants began using Shan. The Irish name Shan, which means "ancient" or "wise," is also popular.
75. Shi
Shi, a Chinese girl's name meaning "time" or "stone," is popular among Chinese-speaking parents. You can give your daughter either of the two possible meanings for this name. She is always a fashionable name. Shi-Wen or Shi-Shi are two equally lovely variations on their own or in combination. It's pronounced like the first half of "shirt," except the "r" is dropped before the "t." Shur might be the source of the noise.
76. Susu
Susu is a Chinese baby name that translates to "a whisper." It's the perfect name for a peaceful baby girl who doesn't cry! Sou-sou is how it's pronounced in Mandarin Chinese. During the Ming Dynasty, Xue Susu, a Chinese courtesan, was one notable person with this surname. Many of her paintings and poems are on display in museums worldwide.
77. Shuang
"Open-hearted" is a Chinese name for Shuang. Shuang can signify "jolly" or "bright" in some cultures. Love O2O" star Zheng Shuang is another significant figure in the Chinese film industry.
78. Tingting
For girls, Tingting means "graceful" or "enduring," and it is a Chinese feminine given name. Tingting was the fourth most popular girl's name in China in the 1990s. Girls' names with repeated characters were popular since they were supposed to increase a child's charm by double. In Mandarin, it is pronounced tink-tink.
79. Tai
Name Tai means "great extreme" or "large" in Chinese, Hebrew, and Vietnamese. Tai's other common Hebrew names include "a dew from paradise" and "talent." Mount Tai, a well-known peak in China, is revered as a sacred site. For at least 3,000 years, the mountain has served as a place of pilgrimage and devotion, and it is commonly associated with the rising sun, new life, and rebirth.
80. Tian Mu
"Heavenly eyes" is the Chinese translation of Tian Mu's name. Tian Mu was the lightning goddess in Chinese mythology. Lightning bolts were sent across the sky using mirrors. One of China's most magnificent mountains, the Tian Mu mountain range, bears the same name as the fictional character.
81. Wen
As a Chinese name, Wen can be translated as "literature" or "culture," depending on the context. Wen is the appropriate name for a little girl who plans to tour the world in the future. It's also a good choice for a young researcher who might become a professor, author, or historian in the future. Because it only has one syllable, this is an easy one to say. Being Chinese-American or planning to raise your daughter in the United States may be an excellent option.
82. Wan
As a name for a baby girl, Wan means "gentle" or "gracious" in Chinese. Cantonese "Man" and Hokkien "Ban" or "Png" are both translations of this name. Wan has traditionally been used as a surname, but it has been adopted as the first name for girls in recent years. Wan Lin, a Chinese singer and former member of the girl group SHA SHA, is a notable ancestor.
83. Wei
To call someone named "Wei" is a Chinese moniker for someone who is "bright" or "lofty," respectively. In China, 0.5% of persons have Wei's surname as their first or middle name. Although this is a well-known name, it is also highly potent. Wei Song, Tang Wei, and Dou Wei are just a few famous people to bear this name. If you expect your daughter to pursue several "lofty" ambitions in her life, Wei might be the appropriate name for her.
84. Xiao Hong
"An early morning rainbow" is the literal translation of Xiao Hong, a Chinese name for girls. This charming name can be perfect for a baby girl born early in the morning or just after a rain shower! Xiao Hong, a well-known early 1900s Chinese writer, was one significant person with this surname. Life and Death is her most famous book.
85. Xiang
As Xiang is a Chinese word, it translates to "fortune." Xiang can also mean "fragrant" or "oak," depending on context. Xiang Jingyu, a pioneer of the Chinese women's movement in the early 1900s who authored essays encouraging Chinese women to join and struggle for liberty, is one famous bearer of this surname.
86. Xia
Xia, a Chinese girl's name meaning "sunrise brightness" or "rosy clouds," is popular among parents. There is nothing more lovely than the sun rising in the morning, except for your darling girl! This is an excellent name for a girl who has a sunny demeanor and constantly sees the bright side of things. Although Xia isn't prevalent today, it was pretty hot in China during the 1970s when succinct, single-character names were all the rage.
87. Xinyi
As the name suggests, Xinyi (Chinese for "great happiness") describes this feeling. This name is made up of two words. Both Xin and Yi have a connotation of "happy," "heart and soul," and "joy." Xinyi was the most common Chinese name for girls in the early 2000s when it was rated second on the list.
88. Xiu
"Gorgeous" or "elegant" is a Chinese word for "beautiful." The pronunciation of the given name SHEE-you is nearly identical to the English word "shoe." If you reside where English is the primary language, your daughter's name may be misunderstood for footwear.
89. Xing Xing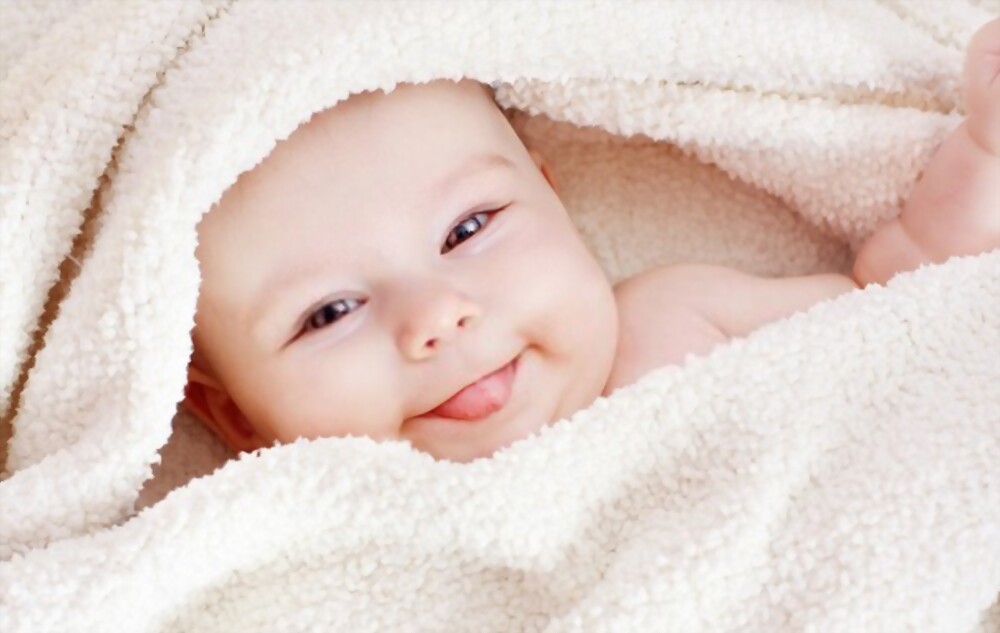 Xing Xing means "two stars" in Chinese. Giving girls many names using the same character is widespread in Chinese culture. Xing Xing is a great name for a baby girl. It's pronounced "SHing-SHing" in Mandarin Chinese.
90. Xue
Snow is the Chinese name for Xue. Name your kid Xue, and she'll have a name that harkens back to the 1990s. This one-syllable name was the sixth most popular choice for girls in this decade. If your daughter was born in the winter, Xue could be a good option.
91. Yeong
Flower petal-inspired Chinese female given the name Yeong denotes a delicate and delicate person. To honor your daughter's beauty and innocence, you may want to provide her with a "Flower." Yeong is a widespread first and last name in Korea, although it is more frequent in China.
92. Yan
Yan is a Chinese girl's name that translates to "beautiful" in English. "Swallow bird" is a less popular variation. In the 1970s and 1980s, this one-syllable name topped the charts for Chinese girls' names, coming in at positions 2 and 4, respectively. Yan is still a popular baby girl name in 2021, even if it isn't as frequent as the previous year.
93. Ying
"Brave Beauty" is a Chinese girl's name. Throughout the Cultural Revolution in China in the 1960s, Ying was a popular name. Many parents have given their children patriotic names to display their allegiance to China and the Communist Party. The name Ying might motivate your daughter to stand up for what she believes in, so if you're looking to give her a strong personality, consider naming her after her.
94. Yu Jie
In Chinese, Yu Jie means "like a clear, beautiful jade." Two words have been combined to create this lovely moniker. Jie means "beautiful" or "pure," and Yu means "jade" or "precious stone" In Chinese tradition, jade is a sacred stone. Pureness is symbolized by jade's gleaming exterior, while the stone's long life represents wisdom. Your daughter's name could have a more profound significance than you initially assumed.
95. Yun
"Cloud" is a typical Chinese name. Clouds are seen as a good omen in Chinese folklore because they bring rain, which helps irrigate crops. This gives Yun the connotation of being "fortunate" or "lucky." There is a Qiang singer named Yun Duo that goes by this moniker.
96. Yinuo
The name Yinuo means "one promise" in Chinese. "Keep your word" is another standard translation. In 2020, Yinuo was expected to be the most common girl's name in China, with an estimated 25,000 girls named Yinuo. Yinuo's popularity is likely to continue into the year 2021.
97. Yuxi
"Speak night tide" is the meaning of the Chinese baby girl name Yuxi. This is a beautiful name that conjures up visions of the nighttime water. Yuxi is one of the most popular Chinese names for girls, coming in at number eight on the list. In 2021, the number of people referred to as Yuxi was expected to rise dramatically.
98. Zihan
"Tawny day-lily" or "catalpa tree" is the Chinese translation of Zihan's name. In the 2010s, this unisex name was popular among girls and boys, coming in at number two for girls and number ten for boys. Even though its popularity has dwindled, it will still be the 4th most common female name in China by 2020, notwithstanding the drop. Zihan can be a good choice if you want to give your daughter a trendy name.
99. Zhi
Zhi is a Chinese name for ladies meaning "intellect" or "wisdom." Even though calling your daughter Zhi will not guarantee that she will be wise above her years, it certainly won't hurt! Lu Zhi, China's first female empress, was the most famous bearer of this surname. Currently, Zhi is listed as the 90th most popular name in Hong Kong.
100. Zang
Zang is a Chinese and German word that means "excellent" or "correct," respectively. Zang is a common last name for Chinese people living in the United States, but it isn't typically used as a first name for females. Germany has a blacksmith's family name, Zang, a common occupational surname.