"When you buy through links on aneverydaystory.com, We may earn an affiliate commission."
DIY fidget toys are an excellent technique to help children improve their learning skills and attention. For both children and adults, life has become highly stressful and demanding. Pushing yourself to the limit can cause physical and mental health problems and damage your relationships with others. To cope, you should always seek some way to help relieve stress. Learning a new technique or getting fidget toys is a great way!
The 25 DIY Fidget Toys You Can Make are a few of the many available options and are great for individuals of all ages. These DIY toys will provide stress relief, but they will also help improve your concentration in important areas such as math or concentration skills. That is why we like these do-it-yourself fidgets! Make these yourself or assign students to make them as part of a hands-on class activity.

1. Mini Football Table
Each clothespin will correspond to each player. First, determine the position of the golfer and the goalkeeper at the two ends of the shoebox and punch a large hole at the two ends, as shown in the picture. Thread the round wooden sticks through the holes on both sides of the length of the box as shown and secure with a glue gun. Clip the clothespins onto the wooden bar. The final step is to wrap the box and decorate it, and you can start playing!
Learn more: https://www.u-createcrafts.com/diy-mini-foosball-tableperfect-for-kids/
2. Shadow Puppet Theater
Lots of things come with summer: days at the lake, excruciating heat, and even catastrophic weather in certain cases. To be trapped in a closet with a toddler as tornado sirens sound is not a pleasant experience for any of the parties involved. At least until you've planned ahead of time. So we keep this homemade Shadow Puppet Theater in our disaster preparedness pack. Combine it with an extra pair of Duracell batteries, and you'll be ready for some enjoyable entertainment while you wait out the storm!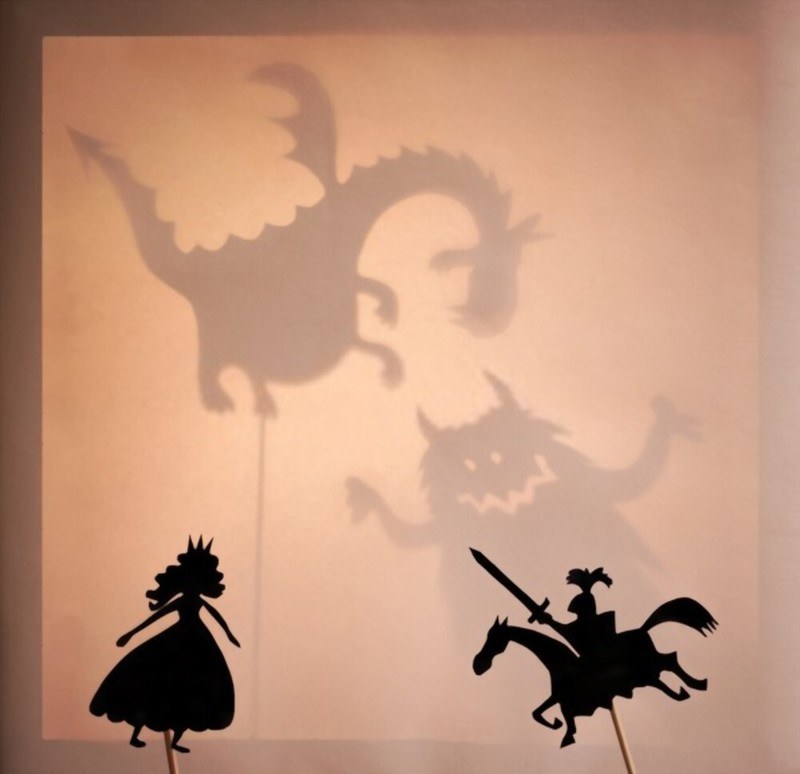 Learn more: https://tellloveandparty.com/2020/03/diy-shadow-puppet-theater-tell-love-and-party.html
3. Cup and Ball Game
The cup and ball game is a lot of fun! It helps you focus on your hand-eye coordination while improving your motor skills. In the United States, this traditional toy is known as the Cup & Ball Toy. However, it is known by much more unusual names in other regions of the globe, including Balero, Bilboquet, Kendama, and Bilbocatch. However, regardless of how you swing it, it's an excellent method to evaluate your hand-eye coordination.
Learn more: https://onelittleproject.com/cup-and-ball-game/
4. Ball Toss Game
Getting bored and sitting idle is a sure shot way to kill your precious time. It makes you feel sluggish and tired. What's worse, it can affect your efficiency at work or school. When you need a fun activity to keep your child busy while out on the town, this ball toss game is perfect! It is simple enough that even the adults can participate in tossing the ball back and forth while they sip on their cocktails.
Learn more: https://creativeqt.com/blogs/news/diy-4th-of-july-ball-toss-game
5. Stress Ball
These adorable balls with different expressions can be a toy for kids and adults. There is something magical about squeezing a stress ball. I have no idea what it is about that squishy feeling, but when I'm super stressed out and have been writing for hours and hours on end, my fingers seek out the nearest stress ball. They just can't pull themselves away from that addicting sensation! So here is a simple DIY for making your stress balls. These tiny balls are easy to carry around, making them great stress-relieving tools!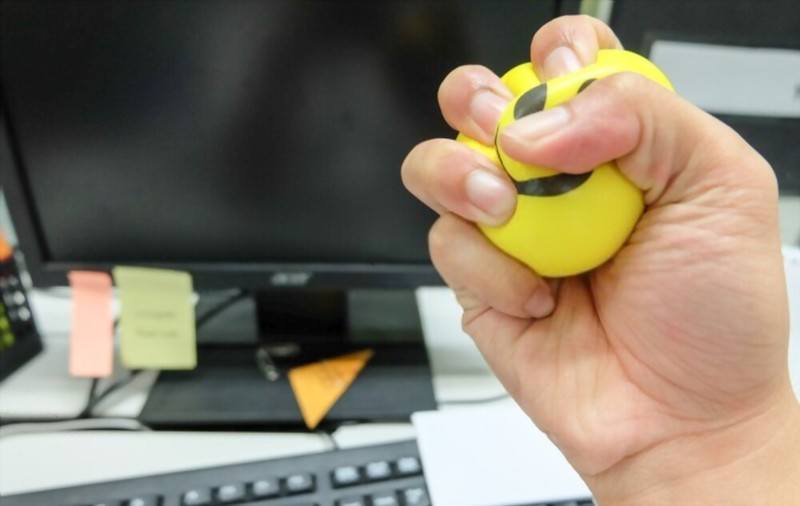 Learn more: https://www.thesprucecrafts.com/how-to-make-a-stress-ball-1244219
6. Hand Drum
You may make some of these DIY musical instruments on your own, while others can be purchased. Some of these are also excellent for children's activities. After that, they may all be utilized as toys. Make-your-own-musical-instruments at home is something your youngster may like. Perhaps with pots and pans, or even just their spoon, pounding away on the dining room table. If that's the case, kids could enjoy making these African-style hand drums. Their ability to twist and shake them allows them to produce a lot of noise and rhythm.
Learn more: https://masandpas.com/diy-musical-instruments/
7. Marble Maze
You may make your little maze if you have marble on hand and some time on hand. Combine them with stamps or stickers, and you have a great stress-relieving activity! Marbles are come in a variety of sizes and colors and can provide hours of fun. They are also a creative toy for kids to learn about physics. This is the classic marble maze game you played as a child. You roll the ball through the maze, trying to get it to drop into the hole at the end. I do not doubt that your children will spend hours playing this game!.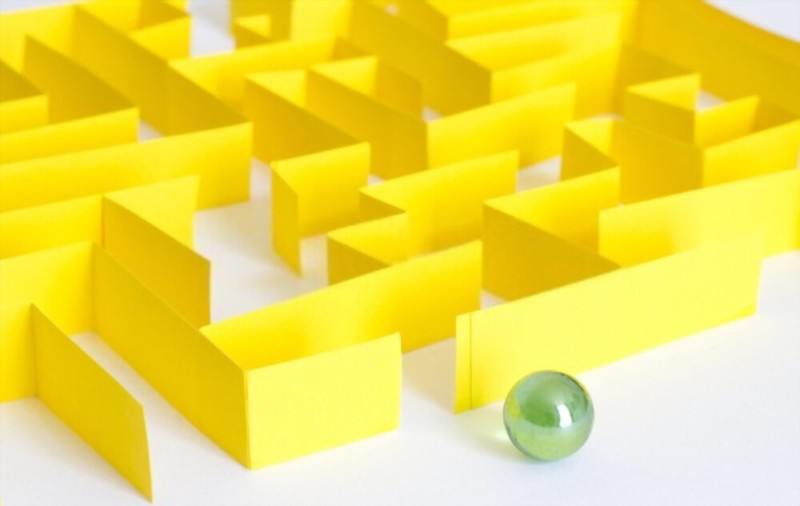 Learn more: https://babbledabbledo.com/how-to-make-a-simple-diy-marble-maze/
8. Paper Spinner
Create a few truly enjoyable spinners – They hum when you spin them! It's a lot of fun, and most of the supplies are probably already in your home! This paper spinner is another one of our favorites. It's easy to make, and it can occupy a child for quite some time. We've had ours for a long time, and we still play with it regularly. This simple DIY toy is a great stress-relieving activity that helps children develop their fine motor skills.
Learn more: https://makeandtakes.com/diy-paper-spinner
9. Toilet Paper Frogs with Flies
Use a toilet paper roll, a plastic fly, and some tape to create an adorable frog with flies. I think it's safe to say that frogs are one of the most famous amphibians. It's fun to make your little frogs in a toilet paper roll. They are very adorable. You can hang them from your tree or on the bathroom door, but why not have some fun with them? I'm sure this is something that your child will enjoy playing in their spare time. It's really quick and easy.
Learn more: https://www.thriftyfun.com/How-to-Make-a-Frog-and-Fly-Catcher-Game.html
10. LEGO Spinner
Every child squeals with delight at the prospect of building with LEGO! Sets with circular plates and an axle piece are available. Make this LEGO spinner for your child. The spinner we made is a basic gadget that should be simple for children to make. This LEGO Spinner toy is designed to help your child focus, so it's a lot of fun! It's relaxing! It can occupy them for quite some time and keep them engaged in constructive playtime. You just need some LEGO blocks to make this lovely toy.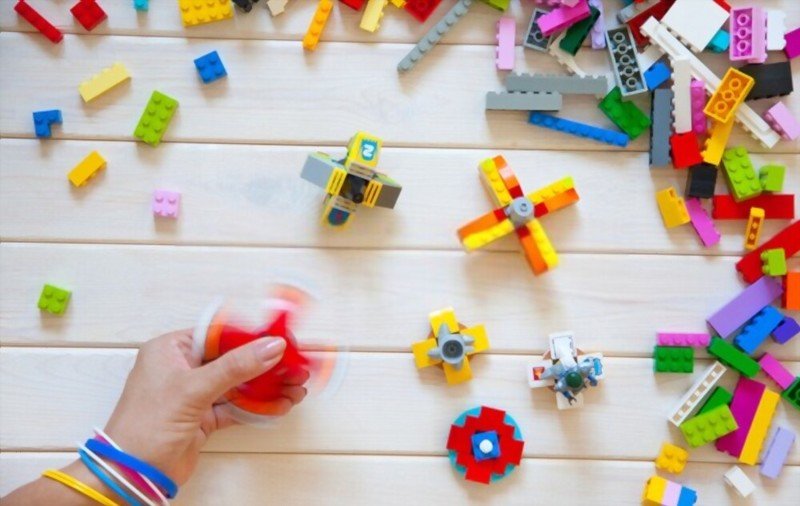 Learn more: https://frugalfun4boys.com/build-lego-fidget-spinner/
11. Bowling Game
So you just might find this DIY bowling game to be a really fun toy for the kids. It's one of those things that you can make in a minute, and your children will have hours of fun playing with it! Apart from the fun aspect, this bowling set is also a great way for your child to practice fine motor skills and hand-eye coordination. It's also an excellent tool for helping your child develop their counting skills.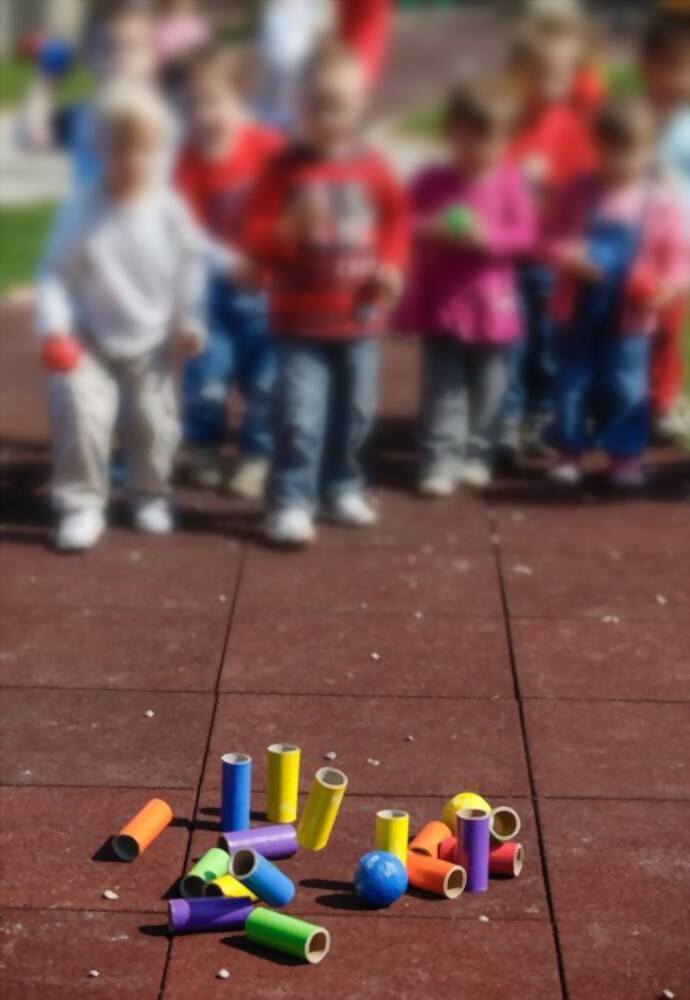 Learn more: https://www.primroseschools.com/blog/diy-bowling-game/
12. Infinity Cube
A fidget toy is an excellent way to spend time on a quiet Sunday morning. This guide for a DIY infinity cube fidget toy is an awesome example of a do-it-yourself project that anybody can do. Additionally, you may work on multiple sizes as needed. These are such fun, quick and easy toys! It's a great way to spend a few minutes using your imagination and creating something. These DIY toys also help children practice their problem-solving skills.
Learn more: https://www.momsandcrafters.com/infinity-cube-diy/
13. Bead Snakes
Beads snakes are a fabulous toy that kids can make. They're fun, easy, and colorful, plus they look exactly like snakes! This is another wonderful boredom buster that is easy to construct. You only need a few things to make these snakes; string, beads, pipe cleaners, and glitter glue. This project is ideal for any age group, so you may want to take some time out of your busy schedule; to sit down with your kids and help them create these cool beaded snakes!
Learn more: https://kidsactivitiesblog.com/73958/pipe-cleaner-craft/
14. Bottle Cap Spinners
We are releasing a stress-relieving activity that you can do with your child. It is a magnificent toy that is easy to make, and your child will love its design. This bottle cap spinner is an ideal way for your little one to pass the time. It's fantastic for keeping their hands occupied and not fiddling with other things. Additionally, it requires them to use their coordination skills when spinning it around.
Learn more: http://mycrafts.com/diy/how-to-make-a-fidget-spinner-out-of-bottle-caps-without-bearings-fidget-spinner-in-3-simple-steps/
15. Slime
Slime is an awesome toy that's fun to make and play with. It can be a common household item, but the amount of imagination in these DIY slime toys is amazing. This recipe doesn't require you to do any chemistry experiments or anything like that. You won't be left wondering how the slime comes out! Slime is super fun and mess-free! Your child can learn so much from making their slime toy, particularly if they've always loved playing with slime as a kid themselves. It's such a great way for them to bond with you, and it's something that will last well into adulthood.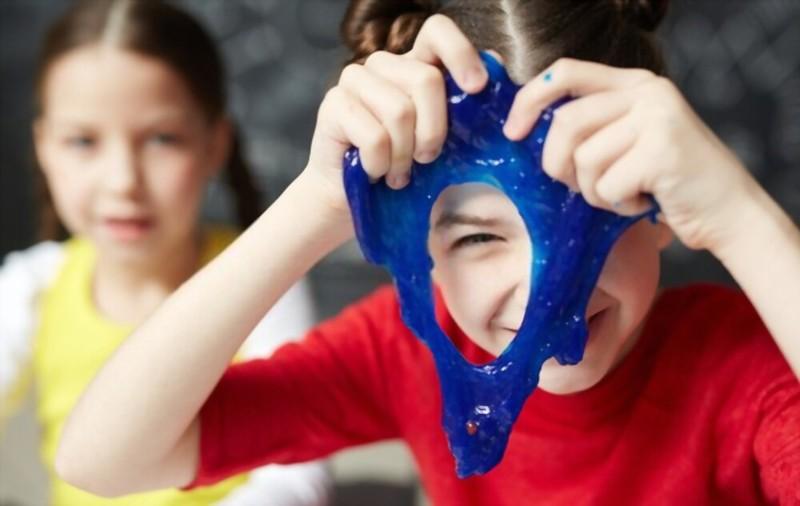 Learn more: https://littlebinsforlittlehands.com/how-to-make-elmers-glue-slime-recipes-kids/
16. Zipper Bracelets
These DIY zipper bracelets are functional, but they are also fashionable! Wear them while your hands are occupied, and take them off when you need to fidget to relieve stress. They are easy to make and use minimal supplies, so they're perfect for anyone on a budget. If you are looking for a simple yet awesome fidget bracelet, this would be your go-to project!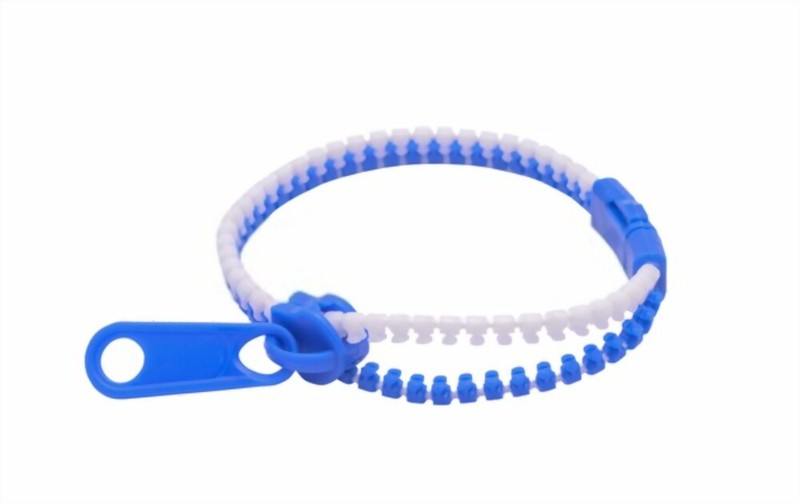 Learn more: https://www.momsandcrafters.com/diy-zipper-bracelets/
17. Pencil Toppers
Pencil toppers are a fantastic idea for a craft project. They are simple and quick to make, and you will have so much fun! Imagine how thrilled your child will be when they get the very own pencil topper of their favorite superhero or movie character. They can take it with them to school and show all their friends! There's nothing quite like sharing your childhood with your kids.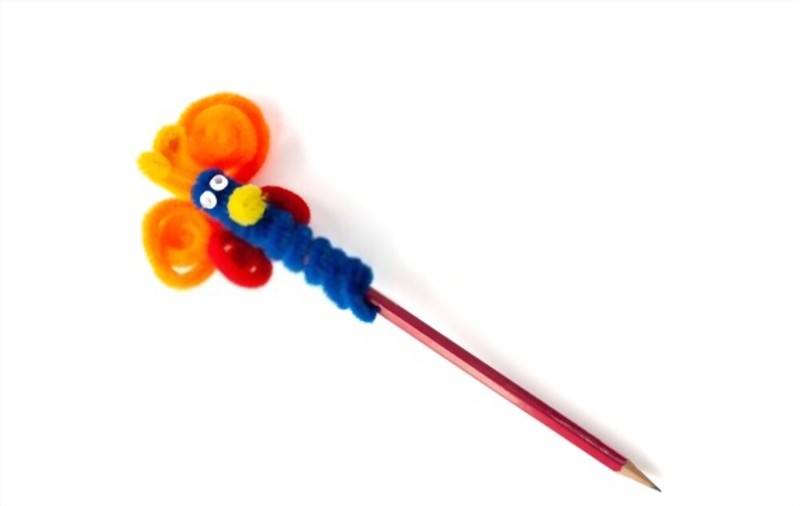 Learn more: https://kidscraftroom.com/christmas-pencil-toppers/
18. Book Pencil Holder
There are thick books or newspapers that parents plan to throw away; think about making them into a beautiful flower-shaped pen holder like this for your child. This book pencil holder is an awesome DIY project that any little one will love! It's a great way to organize their school supplies. You can use it with pencils or crayons, or even coloring pens, depending on your child's likes. They can take it with them to school and show all their friends!
Learn more: https://www.goodshomedesign.com/diy-book-pencil-holder/
19. Weighted Pencil
Kids may have difficulties doing their assignments at times due to the amount of writing they have to do and the pressure they are under when holding a pen or pencil. A weighted pencil is a great fidget toy to become acclimated to in this scenario since it is easy to hold. With an easy grip on the front and a few nuts to provide adequate weight, it is simple to hold the pencil for a longer period without tiring it.
Learn more: https://www.sensorydirect.com/blog/make-weighted-pencil/
20. Watermelon Squishy
Kids love squishing things, and this watermelon is a simple project. All you need are some watermelon fabric, scissors, and paintbrushes. Fidget toys are an excellent method to relieve stress and aid in the improvement of attention. They are also an excellent technique to distract less. This tutorial on making squishy watermelon is a great method to calm the nerves and experience relief from stress. Squeeze, release, and re-squish the toy when you're feeling a little queasy.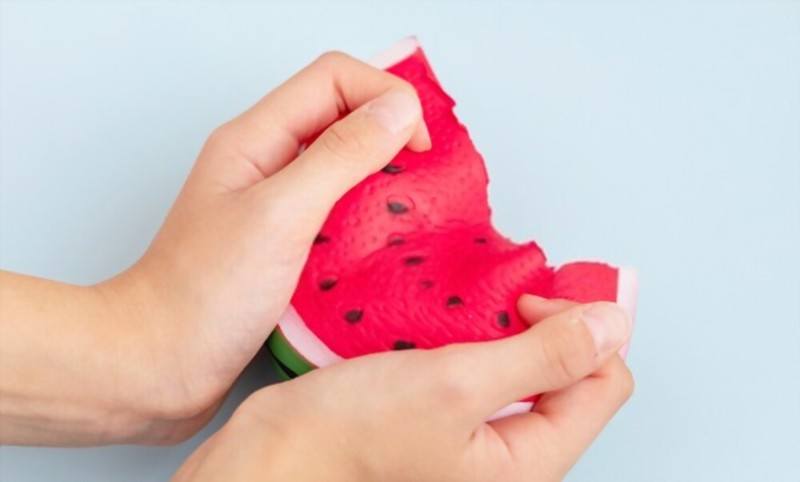 Learn more: https://buggyandbuddy.com/how-to-make-squishies/
21. CD & Marble Forever Spinning Top
If you still have a box of old CDs lying around, use them to create these marble-based DIY fidgets. While they may be too large for children to use during class, they make your calm-down kit or area an excellent addition. This artistic top will bring hours of fun and excitement to your child. Your child can learn while they are playing with this project. Make sure you read through the whole tutorial before starting because there are a lot of steps involved.
Learn more: https://meaningfulmama.com/cd-marble-forever-spinning-top.html
22. Bow Paper Clip Bookmarks
You can use almost anything to make a bookmark for your child, but these cute little bow paper clips will do the job if you are looking for something quick and easy. They are a lot of fun to make, so you can even get the kids involved! These adorable bookmarks are great for gifts or homemade gifts as well. Don't just put them away in books, either. Kids like using them as playful pencil holders or paper-weight toys too! They can have as much fun as you do making these!
Learn more: http://bisayajudkaayo.blogspot.com/2012/06/bow-paper-clip-bookmarks.html?m=1
23. Yarn Dolls
These simple DIY dolls are perfect for children of all ages. They are a great opportunity to practice your embroidery or sewing skills. Create these little dolls, and your child will always have a special handmade gift to pass on to cousins and friends. Letting them help you create the doll is soothing and fun, even if they don't know they're learning! These wonderful dolls are adorable and will always be treasured by all who receive them.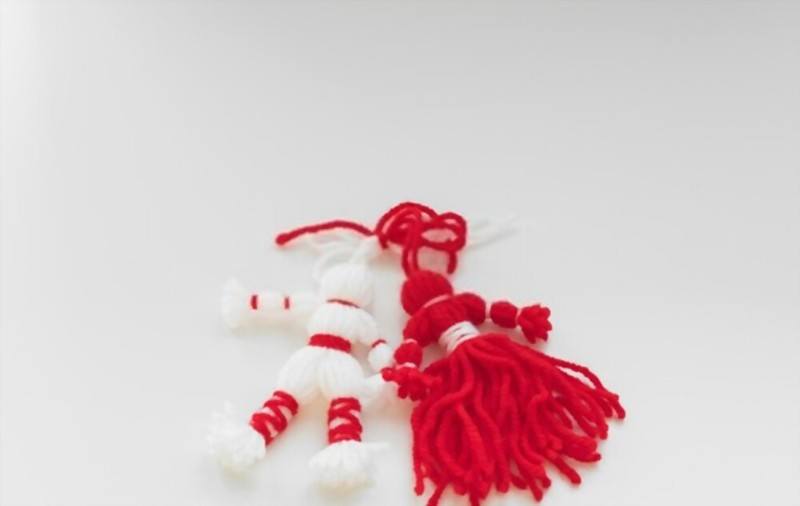 Learn more: https://www.thecrafttrain.com/braided-yarn-dolls/
24. Ninja Spinner
These fun spinning tops will provide hours of playtime and amusement. They're great to learn how to spin, which is a particularly useful skill in the classroom. Let your child use these tops as part of their work or school projects or as an extra calming toy. Learning how to spin can help a child think more clearly, and it's also good for flexibility. These tops are great because they'll be easy for beginners!
Learn more: https://www.redtedart.com/ninja-fidget-spinner-diy/
25. Beaded Bracelets
This is a fun DIY project if you do not have experience creating bracelets. Expressing one's creative side via art and crafts is always a good time. You will surely benefit from this article on how to make a DIY beaded bracelet if you are interested in exploring your creative side. Simply said, it's a bright and cheerful way to accent your outfit.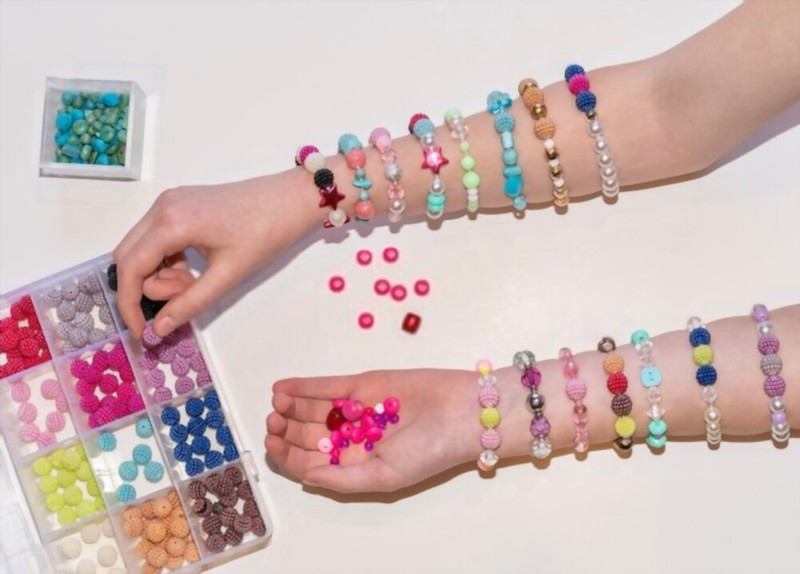 Learn more: https://sarahmaker.com/beaded-bracelets/