"When you buy through links on aneverydaystory.com, We may earn an affiliate commission."
Names are the essential aspect of an individual's identity. It is the initial facet of a person's personality. A person's name has a vital role in how others perceive them. Therefore, it is vital to offer careful consideration when naming our children, particularly our baby girls.
As names are of the greatest importance, we should not choose fashionable names without a deeper meaning in a rush. A newborn girl's name should convey beauty and femininity. To ensure that your daughter leaves the most favorable impression on others, choose a name that exudes elegance and sophistication.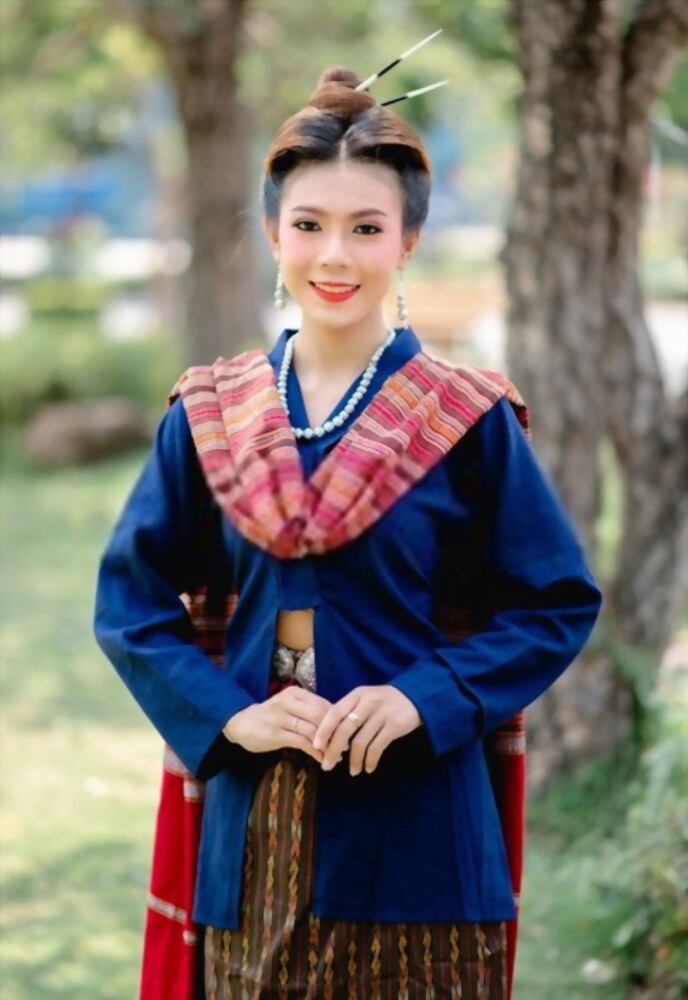 For the purpose of assisting you in making this choice, I have scoured the depths and breadths of the internet to compile this list of sophisticated girl names together with their denotative meanings. It is my sincere hope that this list will make your choice somewhat less difficult.
1. Anastasia
The meaning of the name Anastasia, which has its roots in Greek culture, is "resurrection." It was also the name of the daughter of a Russian Czar who is rumored to have survived the massacre that took place in the rest of her family. The literary character Anastasia Steele, who appears in the novel Fifty Shades of Gray, is largely responsible for making the name more well known.
2. Alexandra
The name Alexandra, along with its many variations, including Alessandra and Alejandra, has a long history of being associated with royal families. This title has been held by members of the royal families of the Netherlands, England, and Russia. It is common but not worn out and strikes a balance between imposing and refined all at the same time.
3. Angelica
A name with deep Latin roots, which can be translated to mean either an "angel" or a "messenger of God." There are few things in the world that are more refined than a celestial person.
4. Aria
The name Aria is a shortened form of the name Arianna; it is from Italian origins and means a solo melody with the same name in musical culture, making it an elegant choice for a baby girl. Even if you don't love it as a first name for your child, you should consider using it as a short and sweet middle name for your daughter.
5. Annabelle
Because this name has its roots in old English (Scottish, to be more specific), it has a certain degree of recognizability. It is a combination of two names, Anna and Belle, and its meaning refers to a person who is lovely and courteous. The name first appeared as a fusion of these two names. It's definitely one of the classier options for a girl's name out there.
6. Amalia
Amalia is a relative of the extremely fashionable baby name Amelia, but it has a sexier and more mysterious sound. Amalia is a German name, and the meaning of the name is "hard-working." This name has an air of antiquity to it, and the fact that it has three "a"s in it makes it sound very feminine.
7. Arabella
Stylish and delicately laced. The name Arabella makes me think of a more glamorous version of Isabella. Arabella is a name that has been used for a very long time in England, but it has only just started to become popular in the United States.
8. Aurora
The realms of romance and fantasy are where Aurora's roots are deeply planted. The name Aurora was also given to the Roman goddess of dawn, who shares her name with the famous Disney princess.
9. Arianna
This lovely name has its roots in both Italian and Greek, and it refers to someone who is "extremely or most holy." It is possible to spell the name Ariadne in several different ways: Arianna, Arianna, Aryanna, and Aryana.
11. Augusta
A distinguished name with roots in Roman culture. A name is a feminine form of the ancient Roman given name Augustus, which literally translates to "magnificent."
12. Antoinette
It has historical roots in Queen Marie Antoinette, and it is a diminutive form of the name Antoine, but other than that, this French name doesn't have a very profound meaning. It is just a fairly common given name. However, due to its noble ties, it has become a very elegant and popular name for girls all across the world, and not just in France.
13. Artemis
A beautiful, unisex name with origins in Greek mythology that can be used for both boys and females. The name's real meaning is a bit more brutal, butcher, as it belongs to the goddess of the hunt; yet, the connection to the goddess exudes grace, so don't let the meaning deter you.
14. Allegra
A name with its origins in the Latin language, as well as another name with a more profound significance connected to music. While the term itself can be translated to mean 'joy,' the specific name is what's used to define a musical tempo, and that name also has a translation that means something similar: 'joyous.'
15. Andromeda
The Greek origin of this name, which means "ruler of mankind," makes it an ideal choice for a royal family, as there is nothing more refined than nobility. Additionally, it is the name of the galaxy that is the closest to our own Milky Way.
16. Beatrix
The name Beatrix originates from Late Roman culture and can be translated to mean "traveler" or "voyager." Beatrix Potter was a writer, naturalist, and conservationist, but her writings for children are what brought her the most fame. When Potter patented a doll based on her novel "The Tale of Peter Rabbit," she was one of the first people to develop commerce based on a figure from a work of fiction.
17. Brigitte
A moniker with its origins in the French language that was given to someone who was considered to be "lofty" or "exalted." In my opinion, this is one of the more classy and elegant names for girls, and it is a name that is truly worthy of respect.
18. Blythe
This is an uncommon name with a meaning that translates to "spirited." A high level of sophistication is attributed to the unique yet fashionable name.
19. Bethany
The name Bethany originated from old English and was originally given to a town located close to Jerusalem. As a result, the name carries both secular and religious connotations. The current interpretation of the word, however, refers to "a place containing figs."
20. Belle
Another French name with a gorgeous meaning that makes it one of the most desirable options for a girl's name. The word "beauty" is the literal translation of the name. That level of sophistication simply cannot be surpassed! It is also the name of a princess in the Disney franchise.
21. Bianca
A name with Italian roots that literally means "the color white" is currently enjoying a surge in popularity. It is also a name that appears in works written by Shakespeare.
22. Bithiah
The name Bithiah originates from the Hebrew language and means "daughter of Yahweh." In the faiths descended from Abraham, the tale of Moses recounts how he was discovered hiding in the bulrushes along the Nile. He was rescued by the pharaoh's daughter, Bithiah, who later took on the role of his adoptive mother.
23. Christiana
A name with English origins that means "follower of Christ." It is usually given to females born into Christian homes because of this meaning. In addition, it is a common name for females born in the latter half of December.
24. Caroline
Caroline is a perfect choice if you are seeking a name that exudes refined and understated elegance. Caroline is the name of elegant people such as Caroline Kennedy & Princess Caroline of Monaco. This name is both traditional and trendy at the same time.
25. Camilla
It is the feminine variant of the Latin name Camilius and is one of the most fashionable names in English. In Latin, it is translated as "Servant of the temple," and it is used to refer to a noble person who was born free.
26. Cassandra
A name of Greek origins that means "the one who entangles men." This imparts a sense of confidence to the bearer of the name. In spite of this, the name itself is of extremely refined nature and exudes an authoritative air around it.
27. Christabel
Larger-than-life Christabel is a powerful presence who exudes dignity at all times. This one-of-a-kind name derives its meaning, "beautiful disciple of Christ," from the fact that it is a blend of the Latin name Christine and the French word Belle. If you want people to think your daughter is related to a well-known person, give her this name.
28. Charlotte
Despite the fact that Charlotte is one of the most common names in the world, it has not yet lost its uniqueness or been overused. This impression of royalty and refinement is only strengthened by the fact that Prince William has given it to his daughter, who will be known as Princess Charlotte.
29. Caledonia
The Romans first used this name to refer to Scotland, and it continues to be known by its original meaning (originating in Scotland). If you're looking for a beautiful name to give your child, you might want to think about using this one.
30. Coretta
This is the first name on this list that has an American origin, and it is a diminutive form of the name Cora. Its meaning is "small heart," and it is the ideal name to use when referring to a daughter since she is the "little heart" that you simply cannot do without.
31. Camille
The fact that the name is always associated with chamomile makes it sound a little bit dated, but it is still a name that exudes elegance. This is especially true when considering that its French meaning refers to a person who is "perfect" in every aspect.
32. Cressida
Following on from that, we have a name that, in ancient Greece, meant "gold," and that was a name frequently employed in prose by a wide variety of authors, including Boccaccio and Shakespeare.
33. Clarissa
The English name Clarice has the Italian equivalent of Clarissa, which means "bright, famous, clear." Clarissa Caldwell Lathrop, an American social reformer, was kept in an asylum without the appropriate legal processes and papers. As a result of this, she vowed to spend the rest of her life working to change the rules that governed what was known as "lunacy" at the time.
34. Dior
Your girl is probably going to be present to you. Therefore the name Dior, which has French origins and means "present" in translation, is an excellent choice for her given name. This is not to be confused with the well-known brand name.
35. Diana
Diana is most closely linked with the Roman goddess of the moon and the hunt, who was revered for her beauty and bravery. Diana is also the name of a much-loved and now-deceased Princess of Wales from England. It is one of the most common elegant female names in the world, and it has a beautiful connotation (it literally means "divine").
36. Donatella
Another name that can be translated as "gift," in this case, specifically "lovely gift." This time around, the name's roots are to be found in Italian, in case the Italian variations appeal to you more than the French ones do.
37. Delilah
A Hebrew name for someone who is thought of as being "delicate." It is typically a delicate thing that needs to be balanced; thus, the combination of the two makes for a wonderful expression of elegance.
38. Evangeline
One of the most refined examples of French etymology for a vintage girl's name, the literal translation of which is "carrier of good news." Evangeline Lily, a well-known actress, is known by this name professionally.
39. Eleanor
There is no consensus regarding the meaning of the English name Eleanor. Eleanor of Aquitaine was the queen of France during the reign of Louis VII in the 12th century and later became the queen of England during the reign of King Henry II. She was considered to be both one of the wealthiest and most powerful ladies in all of medieval Europe.
40. Eudora
Eudora is a beautiful name that originates from Greek mythology and is a great option for parents searching for a sophisticated name for their daughter, which is also uncommon.
41. Elizabeth
The title that currently belongs to the monarch of England is one of the most refined titles in the world. The name comes from Hebrew and literally translates to "God is my oath." Despite the fact that it is currently held by the British monarch, its origins lie in Hebrew.
42. Evianna
This name is derived from the combination of the names Eva & Aviana, and its meaning is the 'life-giving bird.' This is a very lyrical and lovely interpretation of the name's meaning.
43. Esther
There is speculation that the name Esther comes from the Hebrew word for "star." It is believed that Esther is derived from the goddess Ishtar, who was worshiped in Akkadian, Assyrian, and Babylonian cultures as a goddess of fertility, love, and war. There is apparently a connection between this name and Ashtoreth, which is the Hebrew name for the same goddess.
44. Emilia
Emilia, a name that is a hybrid of Emily and Amelia, is reserved for individuals who will not settle for anything less than perfection, and its Latin translation implies precisely that: 'to excel.'
45. Ella
Give Ella a try if you don't want something that's too difficult to understand. This Spanish name literally means "young girl," but it comes across as a pretty refined moniker despite its straightforward translation.
46. Esmeralda
This is a Spanish name that literally translates to "emerald," and it rose to prominence as a result of the character that shares the same name in "The Hunchback of Notre Dame." The name encapsulates all of the grace and vitality of an entrancing dancer.
47. Francesca
The name Frances, in its Italian form, refers to the same concept: a "free man." This name has seen an increase in popularity with the election of the well-known Pope Francis to his position at the Vatican.
48. Frederica
A name that has its origins in the older form of the English language and may be translated to mean "ruler of peace." This is a wonderful quality to bestow upon your new little bundle of joy.
49. Florence
The name Florence originates from France and can be translated to mean either "flourishing" or "prosperous." Many locations around the world have been given the name Florence in honor of the city in Italy. In the United States, the name Florence is given to communities in thirty different states.
50. Fleur
The word "flower" translates to "fleur" in French. This refined choice for a girl's name comes from the French language and is an alternative to the common flower-related name Flora. In addition to that, it exudes an impression of sophisticated, grown-up elegance, which the carefree and jovial Flora does not.
51. Gwyneth
A well-known actress by the name of Gwyneth Paltrow also goes by this moniker. The word that comes to mind is "elegant." The meaning of this name, which has its roots in Welsh culture, can be translated either as "blessed" or "extremely fortunate."
52. Giselle
This German name, which literally translates to "pledge," is about as refined as names go. Giselle is the name of a well-known ballet that was performed in the 19th century, as well as a certain Brazilian supermodel. The pinnacle of attractiveness and comfort!
53. Grace
Literally speaking, grace is a name that exudes sophistication and poise. It is most widely known for being linked with Grace Kelly, a member of Hollywood royalty who later became true royalty. The name truly means "elegance."
54. Giovanna
A form of the name Johanna that is used in Italian carries with it a great deal of religious connotation. The literal translation of this phrase is "God is gracious."
55. Guinevere
A name with Welsh roots that was given to Arthur's bride and the queen of castle Camelot. Her position in the history of the castle is unclear, but she is invariably shown as the person responsible for the fall of the kingdom through a tale of doomed love.
56. Gwendolin
"white ring" is the literal translation of the Welsh word Gwendolin. This name was originally spelled as Guendoloena at the time of its initial recording, and it was a tribute to the fabled queen of the Britons, Gwendolen. The queen won the struggle against her husband and took back the throne as well as the wealth that her husband had taken from her by virtue of their marriage.
57. Hermione
Hermione is one of the more graceful female names that are available, and you might recognize it from the Harry Potter series. However, this name has been in use for a very long time and was in use long before that. The word "interpreter" can be traced back to Greece, where the term first appeared.
58. Helene
The name Helene comes from the Ancient Greek language, and it means "corposant." Princess Yelena "Hélène" Vasilyevna Kuragina is portrayed as a scholarly and beautiful woman in the novel War and Peace by Leo Tolstoy. She agrees to a prestigious marriage but then goes on to have many affairs after the wedding.
59. Honora
The name Honora comes from the Latin language and means "lady of honor." It is given to females. This Italian name is regarded as being exceedingly refined and sophisticated.
60. Isabella
Even though it's a super trendy name right now, Isabella still manages to exude a sense of refined sophistication. Isabella is a name that comes from the Bible and means "consecrated to God." This name has been used by royalty in Europe, particularly Spain, as well as by Shakespeare and actors in the current day Hollywood.
61. India
This exotic geographical name has been a favorite among the top crust of British society for many years, and it was chosen for the snippy sister of Scarlett O'Hara's beloved Ashley in the book and movie "Gone With the Wind."
62. Josephine
Both the Italians and the French are famous for having given names that are deep in religious connotations. A good example of this is the name Josephine, which has its roots in France and denotes the idea that "God will increase."
63. Jacqueline
It is a name that was given to the well-known figure Lady Jacqueline Bouvier, and it has deep roots in the country of France. The meaning of the name is "supplanter."
64. Juliana
The name has its origins in Latin and is the feminine variant of Julian and Julius. It carries with it the meanings "youthful" and "soft-haired." There are several versions of the name, including Giuliana, Julianne, and Julia.
65. Katherine
A Greek form of Caterina, bearing the same connotation of 'purity' as the Latin name. Your name possibilities will have a little more variety as a result of this.
66. Lilliana
It is a name that originates from old English, but other than the fact that it is a compound name consisting of both Lilly and Ana, it does not have any special meaning. Despite this, it is a name that has a fairly unique and sophisticated ring to it.
67. Laurel
The name comes from the English phrase "sweet bay tree," which can also refer to a tree that bears flowers. The name is a symbol of victory as well as honor.
68. Lorelei
This enticing name has its roots in German, where it was given to describe an "alluring enchantress." The name, which exudes a romantic and delicate elegance, is regarded as having a high level of sophistication.
69. Lucinda
It is possible to refer to Mary or the Lady of Light while using the name Lucinda, which is the name of the Roman mythological goddess of childbirth. This graceful name literally means "light."
70. Lydia
Lydia is a gorgeous and sophisticated baby name that has its roots in Greece and refers to a person as being 'from Lydia.' Despite the fact that the name's meaning is not as profound as the meanings of many of the other names on this list, Lydia is still an excellent choice.
71. Marguerite
One of the most common forms of this refined and refined name is Margaret. The elegant French name literally translates to "pearl" in English. Numerous royalty, literary personalities, and holy people are responsible for the name's widespread usage today.
72. Margaret
This timeless jewel, whose name literally translates to "pearl," is known by many different aliases, including Margot, Maisie, Daisy, and Greta, to mention just a few. The name has been given to numerous notable people throughout history, including royalty, saints, and cherished fictional characters such as "Meg" March from "Little Women."
73. Melisande
This elegant name has its roots in both French and German, and both languages have the meaning "strong." It is a more refined form of the name Melissa that exudes an air of romance and carries the allure of days gone by.
74. Miranda
This name, which literally translates to "marvelous," was given to the principal lady in Shakespeare's The Tempest. Miranda Hobbs, Carrie Bradshaw's friend in Sex and the city, who is focused on her work, is the most recent celebrity to be associated with this brand.
75. Natalia
The meaning of the Italian name Natalia, which ties into the concept of nativity, is literally translated as "born on Christmas," making it an ideal choice for a child that fits the aforementioned description.
76. Ophelia
A name with Greek roots that means "helper," which is not a derogatory occupation in any way, shape, or form and is instead an admirable quality in any individual. The name is derived from the word "helper."
77. Olivia
This is one of the more archaic names, and its Latin origins give it the meaning "olive tree." The name was already in use by the time Shakespeare wrote Twelfth Night in the 16th century, but he is credited with giving it a boost in popularity.
78. Penelope
This Greek name literally translates to "someone who has a web" or "veil over her face," and it is commonly used for characters in stories who work as weavers or seamstresses. The name is also a mark of high beauty.
79. Persephone
The name of a Greek goddess who was the daughter of Zeus and Demeter. Unlike many other Greek "romances," her time spent as the queen of the underworld alongside Hades was described as being quite comfortable and enjoyable. She was originally the goddess of grain and harvests; the title just came with the post. However, she was a very elegant woman, and I doubt she would mind if your daughter shared her name.
80. Primrose
Primrose is a stunning English name that was traditionally used for members of the high class in Britain in times gone by or for characters in literature. However, the name is beginning to make something of a comeback in other parts of the world.
81. Rosalind
The name, which can be translated to mean "beautiful rose," is charming and lovely, and it has a poetic air to it. Rose, which is a common version of the name, is a time-honored feminine name that is well-suited for women who are kind and refined.
82. Romilly
Another French name with a religious connotation, this one being fairly distinctive and uncommon for the language. The literal meaning of the phrase is "the one who is beloved by God."
83. Rosamund
The name Rosamund originates from the Germanic language and means "horse protection." The performance that Rosamund Pike gave in "Gone Girl" earned her a nomination for the Academy Award in the category of Best Actress. Pike's performance as Marla Grayson in "I Care a Lot" earned her the Golden Globe Award for Best Actress in a Motion Picture.
84. Rebecca
The Hebrew origin of this name gives it a particularly graceful quality, and its meaning, which translates to "to tie," is extremely similar to that of the Greek name Cassandra.
85. Silvia
One of the most refined names connected to the concept of the great outdoors, as the Latin derivation of the name means "of the forest."
86. Scarlett
The name Scarlett originated in England and derived from the color red. During the Middle Ages, scarlet was a high-quality wool fabric stained with kermes, a crimson pigment derived from insect corpses. Scarlet acquired the moniker for a particular shade of red and subsequently a surname for those who produced the cloth.
87. Sophia
This ancient Greek name can be translated to signify both "wisdom" and "skill." Even if it has a lot of users, the name is still considered to be of a very high class.
88. Sarah
This regal name is extremely fashionable, and it derives its meaning directly from the word "princess." This was the Hebrew name of Abraham's wife, and she is mentioned in the Bible.
89. Tatiana
A name that is cloaked in mystery and does not have a known meaning; yet, it is frequently connected to the Russian monarchy. What could possibly be more beguiling and sophisticated than that?
90. Tabitha
This ancient Hebrew name, which means' gazelle,' was at the height of its usage in the latter part of the 20th century but has since fallen out of favor.
91. Violetta
This ultra-feminine Italian name, which means "purple," has a hint of sophistication and elegance because of its sophisticated meaning. Viola and Violet are two other names for this color variant.
92. Victoria
This is one of the well-known names that has been connected to a wide variety of well-known personalities and brands, such as Queen Victoria, Victoria Beckham, and Victoria's Secret, among many others. The name is derived from the Greek word for triumph.
93. Viviana
The given name Vivian comes from the Latin word for "life." Vivian and Vivienne are two of the most common variations of this sophisticated-sounding name.
94. Vivienne
A name with French roots that do not have a religious connotation but has a profoundly significant meaning all the same. It refers to a person who is "lively" or "alive" in spirit.
95. Virginia
A name with old Latin roots that means "pure" or "chaste woman." Since being pure is undoubtedly something that exemplifies elegance, this name is quite fitting.
96. Valentina
An extremely influential Latin name that connotes someone who is 'healthy' and 'strong' in character.
97. Veronica
The name Veronica originates from Late Roman times and signifies "real victory." Because of its meaningful connotation, this lovely and sophisticated name for girls is an excellent option for the offspring of individuals who have battled infertility for an extended period of time.
98. Vivian
The word "high class" comes to mind almost instantly when you see the name Vivian or the French Angelina Jolie spelling Vivienne. It has its roots in Latin, where it was given the meaning "life," and it is an excellent choice if you are looking for a name that is both vintage and fashionable.
99. Willa
The meaning of this breezily feminized form of William is "protector," which is both reassuring and endearing. In recent years, it has emerged as a fashionable option for the offspring of celebrities, such as Meryl Streep, Philip Seymour Hoffman, and a number of others.
100. Zara
Zara has origins in numerous languages. It means "seed" in Hebrew, "star" or "flower" in Arabic, and "princess" in Russian. The Hebrew word is derived from the Hebrew word for seeds.