"When you buy through links on aneverydaystory.com, We may earn an affiliate commission."
Studying and working online for a long time on Zoom can sometimes make us feel boring. Try to "change the wind" right away with some interesting games on Zoom to make meetings and virtual classes more fun and create better cohesion between participants. In addition to organizing meetings, learning, and online events, Zoom also supports the organization of team games.
You can play a game on your computer, then share the screen on Zoom so others can see it. Game audio will also be broadcast to everyone, but at the same time, you can still hear the conversations in the Zoom room clearly. If you still don't know which game to organize, immediately refer to the list of the best and most useful Zoom games today suggested below.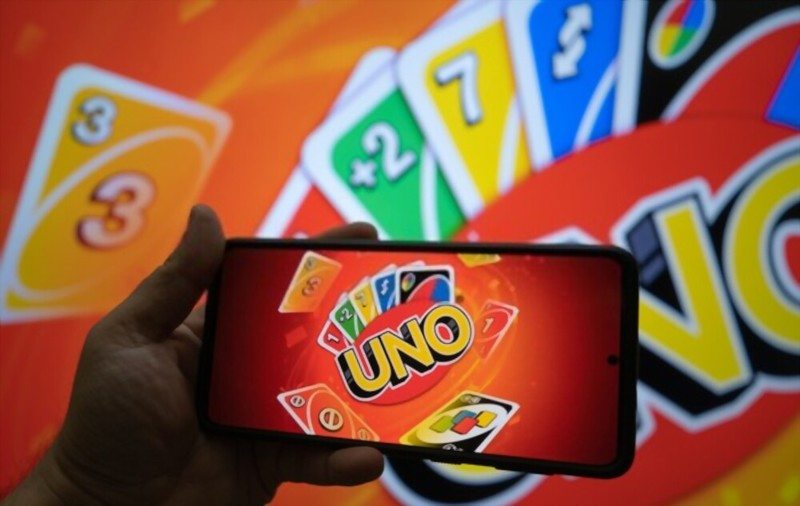 1. Heads Up
You may have heard of Heads up! This is a fun game, published by Ellen DeGeneres and now available on Zoom. For those who like to play charades, Heads up! is a perfect choice to spend time with your friends and colleagues while waiting for meetings/classes to start!
One player will be chosen to guess the words on the screen while the other players make suitable suggestions. If the player answers correctly, click "Correct" and continue. If you cannot guess the answer, skip that question by clicking "Pass" and continue with other questions. From guessing celebrity names to singing, acting, etc., guess as many of your friends' clues as you can before time runs out!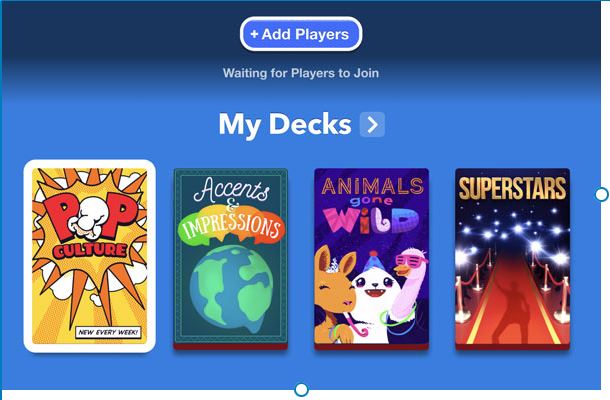 Learn more: https://play.google.com/store/apps/details?id=com.wb.headsup&hl=vi&gl=US
2. Team Games
We all need a break from time to time, and Team Games is rated as one of the best games to entertain mid-time while helping to improve teamwork effectively. This app offers games like Mini Golf, 8-ball, Match3, etc., which work perfectly when you have teams playing remotely, in groups in separate playrooms.
With this app, you can:
Schedule team game attendance as part of Zoom Meetings. The organizer will receive a unique link to invite attendees and a password to log into the app.
There are many games on Team Games to choose from, such as Mini Golf, 8-ball, Unblock It, and Match 3. Trivia, Puzzle, etc., There are also card games and board games coming soon.
There is no limit to the size of the group; just choose the game your team wants to play and the appropriate time to play the game.
The app, developed by BoomTV Inc., is a popular e-sports and entertainment platform loved by hundreds of thousands of players and students at universities, colleges, and high schools.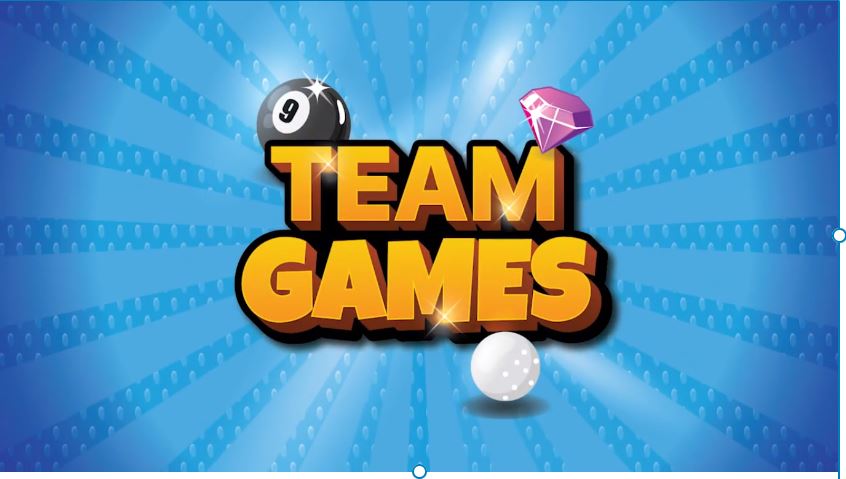 Learn more: https://marketplace.zoom.us/apps/lVVV3EvrQoibUofep5JT-w
3. Just Say The Word
Just Say the Word! is a word guessing game on Zoom, where players will have to try to describe or give hints so that their group can guess the correct word given. In each round, a team member becomes the Speaker, tasked with giving hints so that their group guesses as many words correctly as possible without using the Forbidden Words! You can describe a Unicorn without mentioning forbidden words like: "horns," "myth," or "fantasy." Or describe "shark" without mentioning "sea", biting", "aggressive", etc.
Make fun and creative hints to get your group to guess the right word! Play hands-free; no need to type words; use your voice – all players 13 years old and up to enjoy playing this game. With Just Say the Word! as if members were on a game show of their own – right on their PC!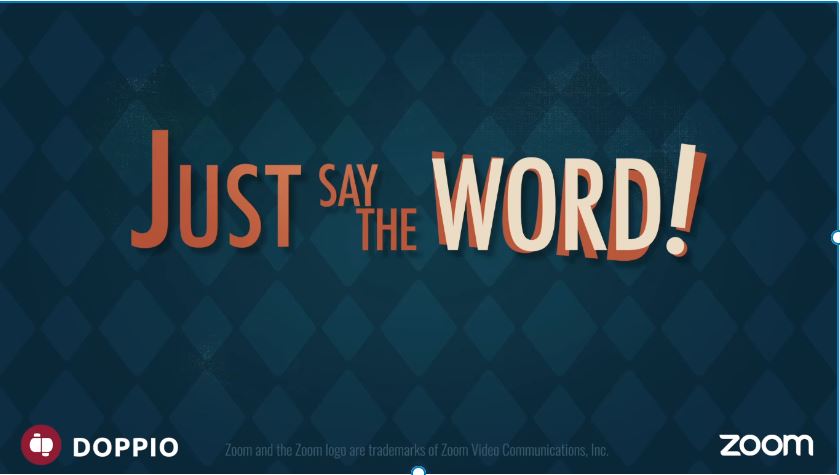 Learn more: https://marketplace.zoom.us/apps/QPNXGlBuS8-gb_tLQ47wqQ
4. Live Game Night Poker
Live Game Night Poker for short, LGN Poker, is an online version of a night of poker designed to be played with your team on the Zoom app. With this poker game, you can freely chat, joke, chat, etc., with your friends and relatives, just like playing cards directly at home.
Features of LGN Poker:
Audio, video, and live chat via Zoom
Up to ten players in a card table
There are two game modes: standard and tournament.
Customizable redemption amount and limit
Customizable tournament rounds and escalations
3D cards and chips that look like the real thing
It supports multiple avatars so you can express your personal style
More than 25 fun and exciting parties are supported as gifts for friends.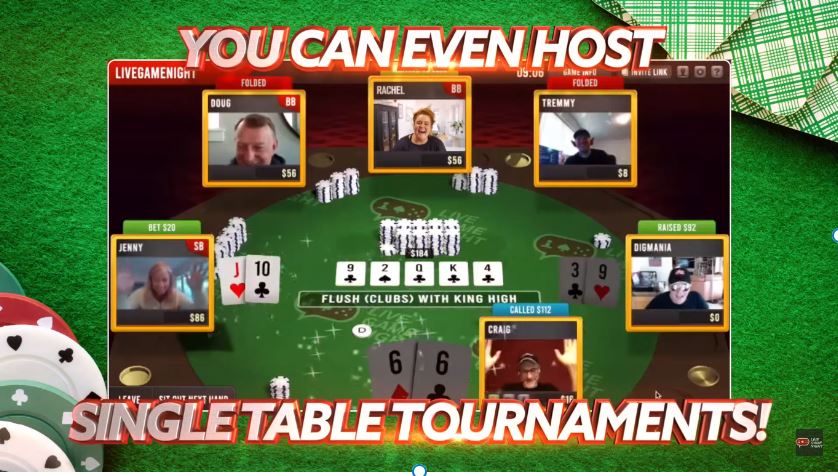 Learn more: https://play.livegamenight.com/games
5. Gaggle Party
Gaggle Party is a game application by Zoom that allows 2-12 players. Gaggle Party offers a variety of card games where you can draw, act or trick others, etc. Choose the one that works best for you and get started with your team.
Drawtini classic: This is a very fun drawing and guessing game. Even if you are not an artist, try to draw the clues and give the correct answer.
Flipping the bird: This is a fun card flipping game. In this game, you will have to guess what cards your friend has in his hand.
Crazy eights: This is a classic card game. Play all your cards by matching the number or type of card played previously.
Swan: Try to win big in this strategy card game! Predict how many tricks you need to get a higher score. But if you guess wrong, you lose points quickly.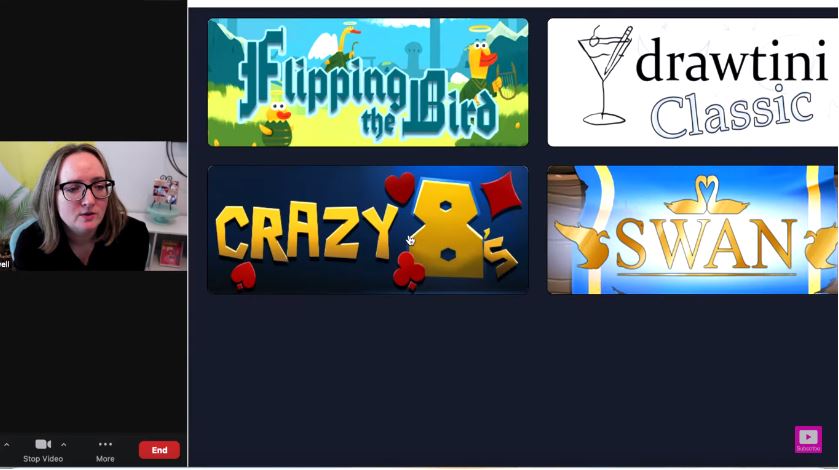 Learn more: https://marketplace.zoom.us/apps/g2zjqJEAQOCIV8f20HqTAA
6. Ask Away
Does silence in online meetings make you awkward? Now you can fill the silence with this icebreaker game. Ask Away allows all participants to answer randomly generated questions. In-game questions give everyone a chance to get to know each other better, especially new members of your teams. AskAway allows you to learn more about your colleagues/students. Sometimes, thanks to this game, you can find out that someone in Teams is also interested in watching the same type of movie as you.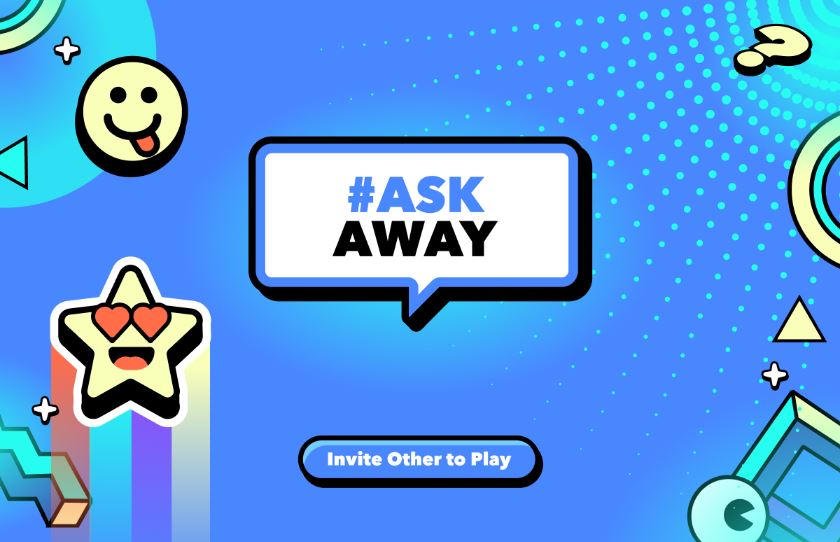 Learn more: https://marketplace.zoom.us/apps/rVVDJnIqRgGEKcQ-SAdVJA
7. Werewolf with Friends
This werewolf game has a fun game rule. Here players are divided into village and werewolves. The werewolves needed to go undetected while eating villagers, while the innocent villager players had to investigate and discuss which werewolves among them before it was too late.
Every night, werewolves choose and eat a poor villager. That player has turned off the game at dawn but is still visible. The villagers' task is to discuss and investigate who might be a werewolf among them. The game ends when the villagers have expelled all the werewolves, or the werewolves have overrun and devoured all of the villages.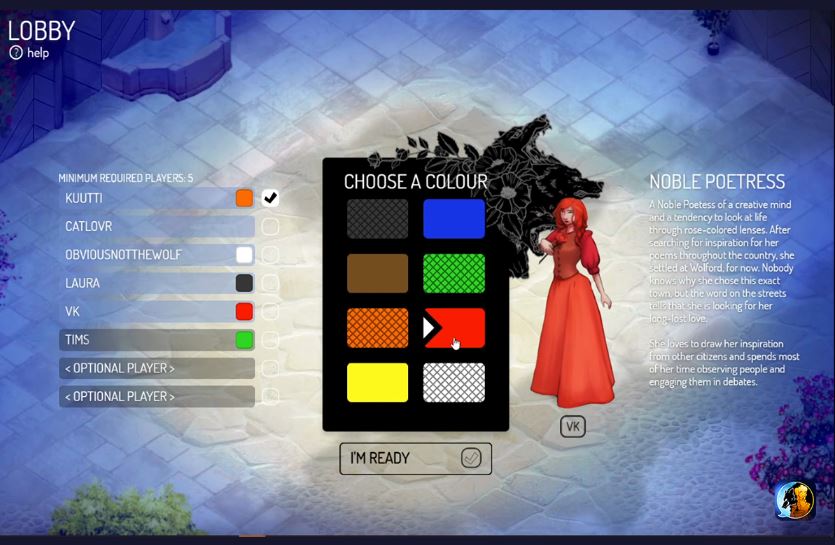 Learn more: https://marketplace.zoom.us/apps/GMDDMdVDR52d4zJ51sHyVA
8. Meetings.fun
If you are looking for short, fun, compelling games that engage the whole team in Zoom meetings, you should try meeting.fun. Just click Start, and the game will make your team even more exciting.
Learn more: https://meetings.fun/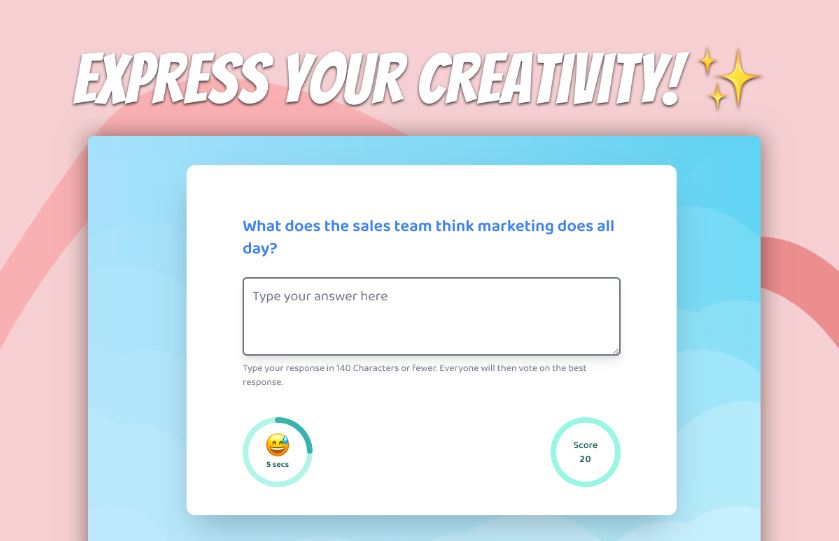 9. Hangman
Hangman is a fun game that helps you to learn vocabulary through guessing letters to form words. You will choose the number of letters to guess and the number of blanks to be filled. You will get more time to find the remaining letters if you are right. If you lose, the "ghost" will consume parts of your body until there's nothing left! The game ends if all blanks are filled or no more guesses are left.
Hangman is suitable for all users who are of age-eligible for playing it. Hangman is also one of the most popular games teachers and students use to learn English.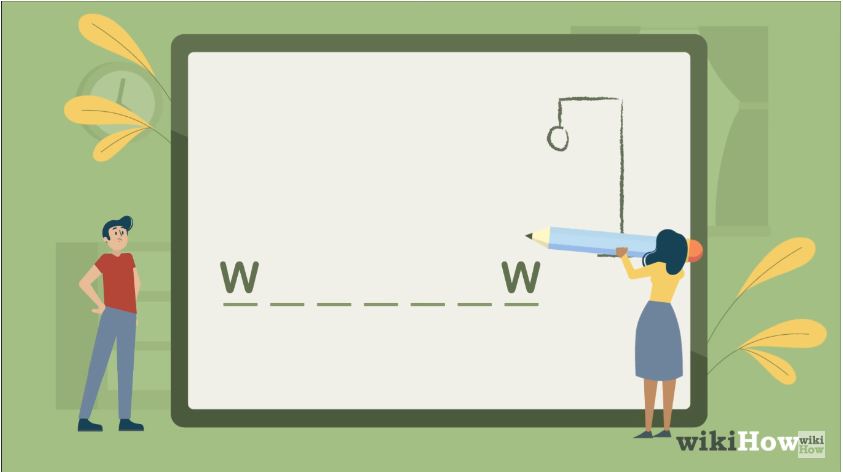 Learn more: https://www.hangmanwords.com/create
10. Drawasaurus
Because of this, you won't even need a pen and paper to play this timeless game! We can unleash the drawing abilities of your whole team with nothing more than a web browser.
Select the online pictionary platform that you want to use.
Establish a private space.
Copy and paste the invite link into an email to your teammates.
Drawing a picture using the mouse (or the touchscreen of a smartphone) is a game in which players take turns.
At the same time, all other participants attempt to guess the word that has been drawn.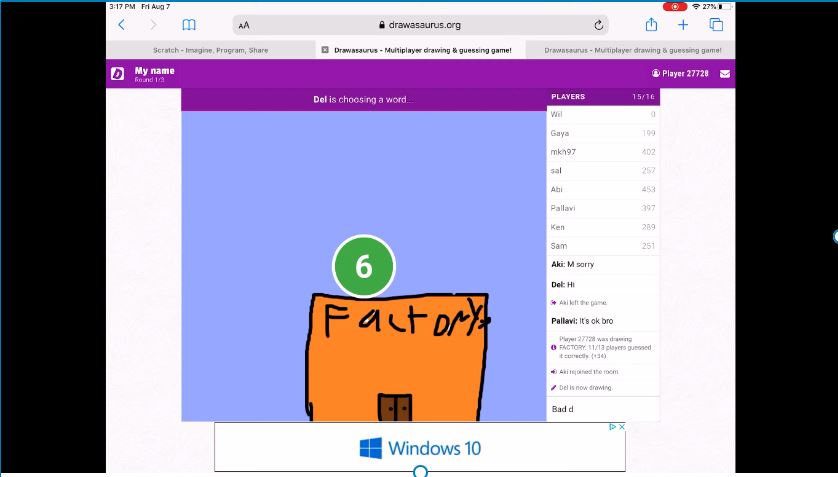 Learn more: https://www.drawasaurus.org/
11. Spin the Wheel
Was there a golden hour game show that couldn't be made better by the addition of a spinning wheel? If it weren't for the enormously extravagant 40-foot-tall spinning wheel that served as the centerpiece of Justin Timberlake's one-season television sensation, Spin the Wheel, would be hard to locate.
For a virtual group gathering, it may be amusing to set the monetary worth of the questions according to their complexity and then compete for the prize of $1 million in the process.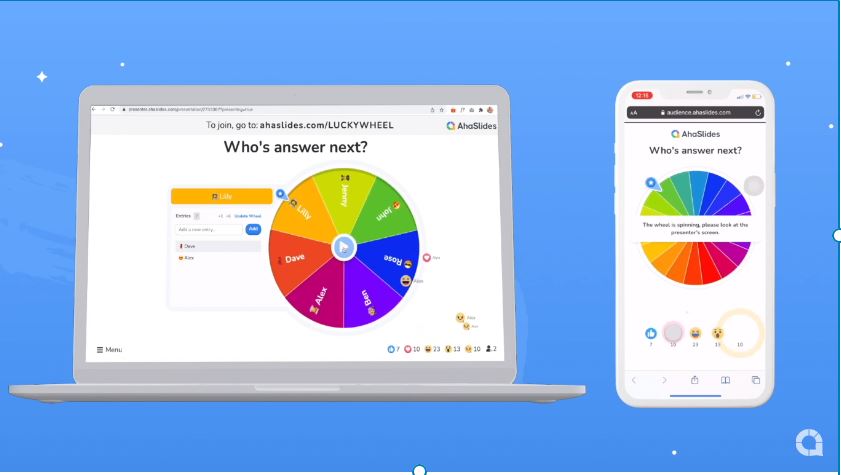 Learn more: https://ahaslides.com/vi/features/spinner-wheel/
12. Kahoot
In the era of technology 4.0, the application of science and technology is increasingly widespread. In the field of teaching or event organization, the application of technology is a necessity. Kahoot is a technology platform that has been applied in entertainment, economy, and society and is being applied in the field of education in recent times. Although still quite new, with a friendly platform suitable for mobile technology, Kahoot development speed is like a storm.
Website Kahoot! is a tool to create multiple choice questions created by the user and accessed through the browser. Kahoot! It can be used to reinforce student knowledge, evaluate lessons, or act as a game to create excitement in learning.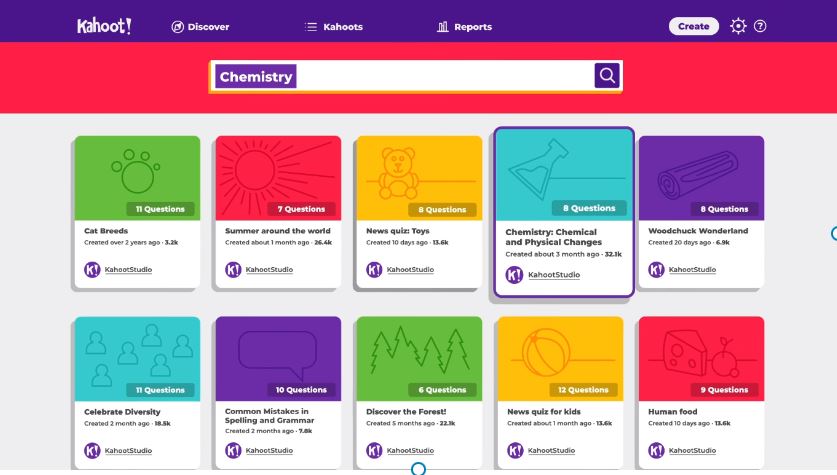 Learn more: https://kahoot.com/
13. Blooket
Blooket is a quiz and assessment application that enables instructors to increase student participation in the classroom. It is a gamified learning platform in which teachers organize games by assigning sets of questions to students, who then answer the questions on their mobile devices.
In the same way that other game makers such as Kahoot create quizzes, instructors design quizzes and then publish the game on Blooket. A mobile device is used to facilitate participation by students, who input a code on the web and then answer questions in real time. Students may compete in teams or individually; the winner is the one who provides the most right answers in the shortest amount of time.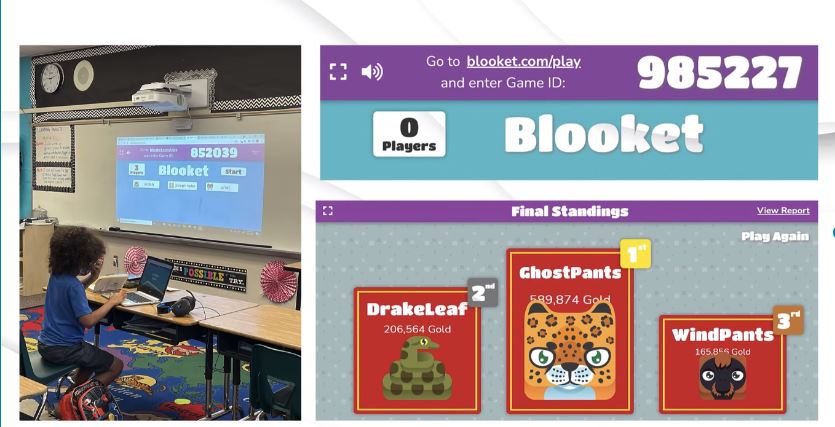 Learn more: https://www.blooket.com/
14. Tic-Tac-Toe
Tic Tac Toe is such a classic game. If you want to play with your friends on zoom, Tic-tac-toe is perfect game to play. Everyone knows how to play, and everyone wins. It's a great pre-game warm-up game for the classroom or meeting!
With students paired up, have a good time with this popular game. Students compete to make a row of their allocated symbol in any direction (vertical, diagonal, or horizontal). The winner retains their spots and is paired with a new adversary. Online or in person, with this lovely wooden tic-tac-toe board game, you may try it for free!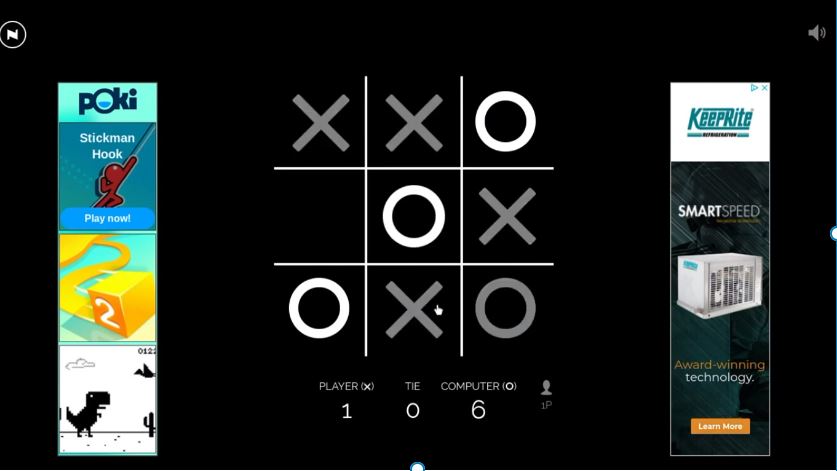 Learn more: https://playtictactoe.org/
15. Uno
This is a classic card game, Uno rules are best learned the first time. The Uno app allows you to team up with one other person in your buddy group for a two-on-two game, or you can just play the game as you would in the traditional manner. You may also pick the rules you wish to play with before you begin the game, which means you can say goodbye to those perplexing schoolhouse regulations that no one seems to understand.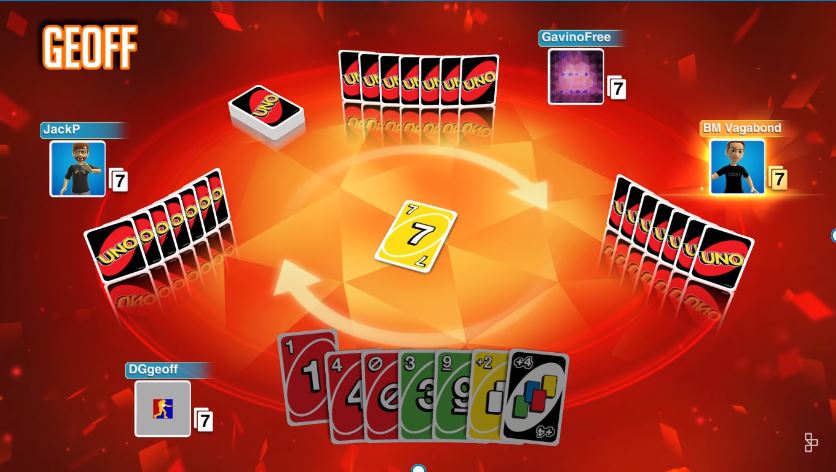 Learn more: https://www.letsplayuno.com/
16. Codenames
With this game, you may channel your inner spy, and it also features a convenient online version for virtual play. It works as follows: 25 secret agents can only be recognized by their codenames, and you must use clues provided by the "spymasters" to identify and establish contact with your spies before the opposing side can do so. Because the rounds go by rapidly, it's ideal for making brief video chats with your buddies.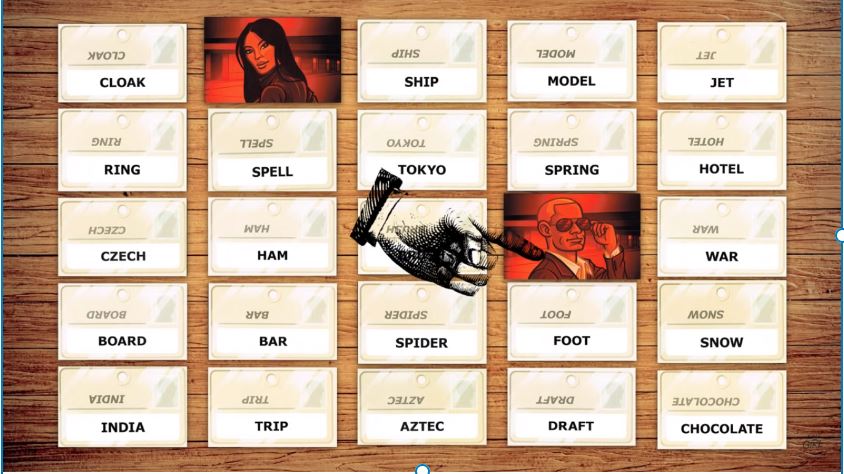 Learn more: https://codenames.game/
17. Where in The World
Where in The World is a simple but addictive game that you'll want to try during a class or while waiting for the next meeting to start. This game will require participants to guess where they are located on a map.
Students may revisit ideas connected to different locations around the globe by playing Geoguessr, an online game designed for older learners that enables them to practice concepts linked to numerous locations around the world. The students must pick between a genuine response and a made-up one when making their final decision.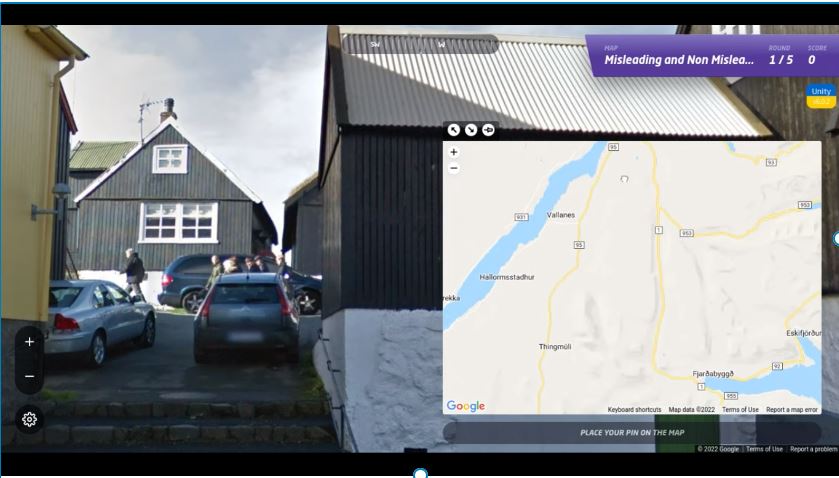 Learn more: https://www.geoguessr.com/
18. Scattergories
Everything you love about Scattergories is now available in a web-based version! This is a fun, fast game and can be played in groups of 4 or more. The aim is to guess as many words related to the theme.
You may choose from various themes, like television programs, workplace accessories, and even pizza toppings, while setting up your game. Send a link to the game to all the participants. When there are no more words to add to the category, the winner is you! You don't need to share your screen for this one because everything is on the website. It will take your mind off other meetings and boring assignments.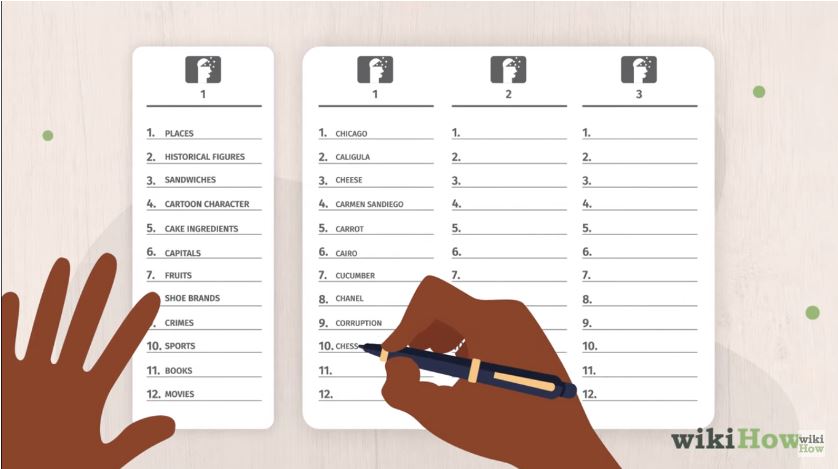 Learn more: https://scattergoriesonline.net/
19. Boggle
Boggle is a classic word game and an excellent tool for vocabulary learning. This version is more cross-platform compatible than the original. It has desktop, web, and mobile versions, so you can play from anywhere.
Boggle is a logic game in which players must find words in sequences of adjacent letters. It is played on a board containing a rectangular grid of lettered boxes. The Boggle group has created the perfect wording app to help you play Boggle anytime and anywhere!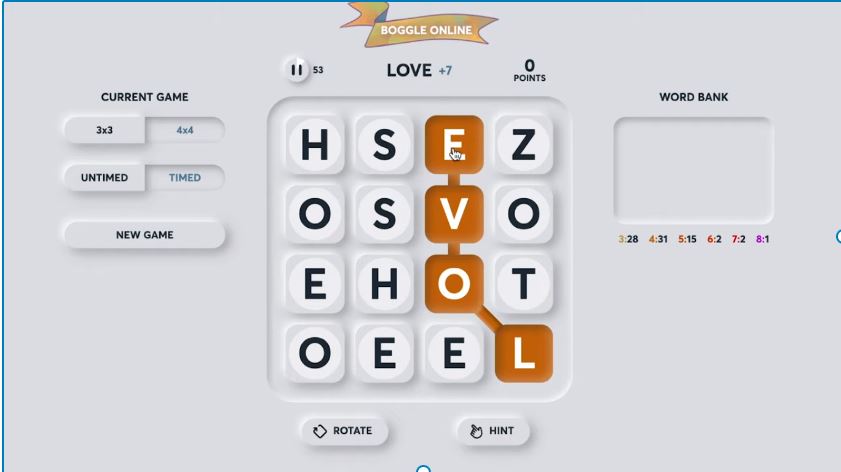 Learn more: https://www.puzzle-words.com/boggle-4×4/
20. Mad Libs
A Mad Libs is a type of fiction story where the players are given some basic information and asked to fill in the rest of the story with made-up words and phrases. The result is a hilarious, raunchy, fast-paced punchline for each team member. If you don't have time to invent your own jokes or points, try this fun and easy way to make friends this week! It's a great way to show how amusing some of the tales may be.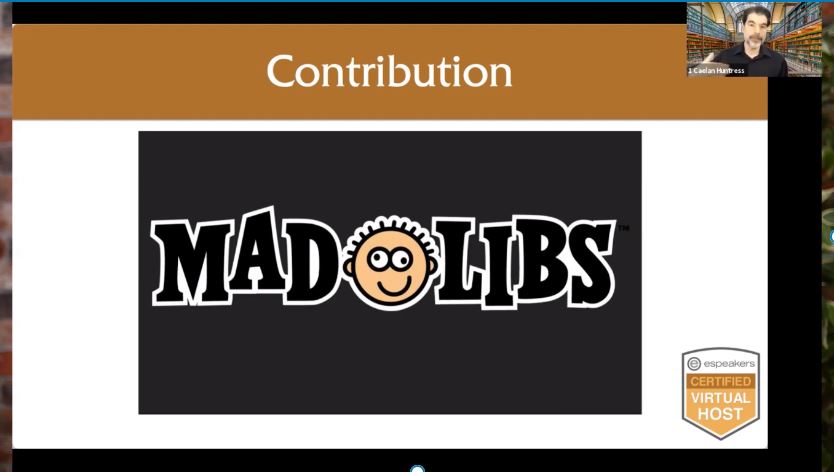 Learn more: https://www.madlibs.com/
21. Jackbox Games
Purchasing one of this website's party packs will allow you to play various games, ranging from tests of your creative ability to fill-in-the-blank puzzles and more. It's a lot of fun, and the games can be transferred to other gaming devices, such as your Playstation or Nintendo Switch, quickly. All that remains is for you to make the difficult option of which game to play.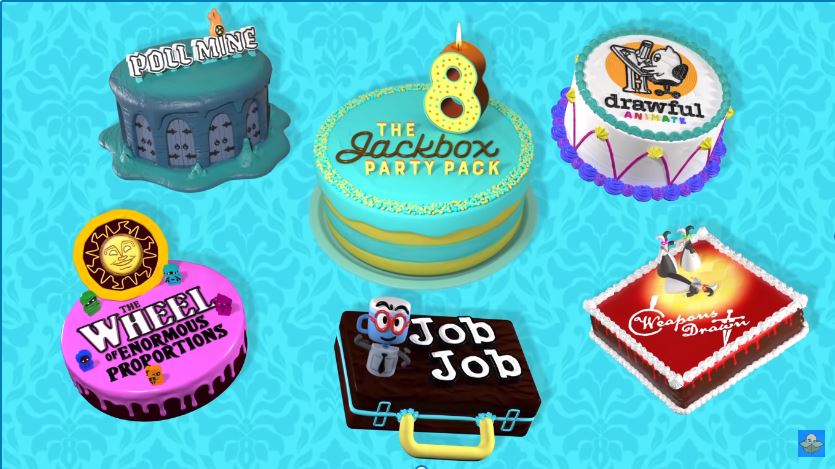 Learn more: https://www.jackboxgames.com/
22. Guess Who
Guess who? is an excellent family game since it is enjoyable for players of all ages. Essentially, you are given a character, and others must guess who you are using a series of yes or no questions—the rules vary somewhat based on the size of the group and your preferences. This is one that always brings a smile to everyone's face. Ascertain that no screens are shared to ensure fair gaming.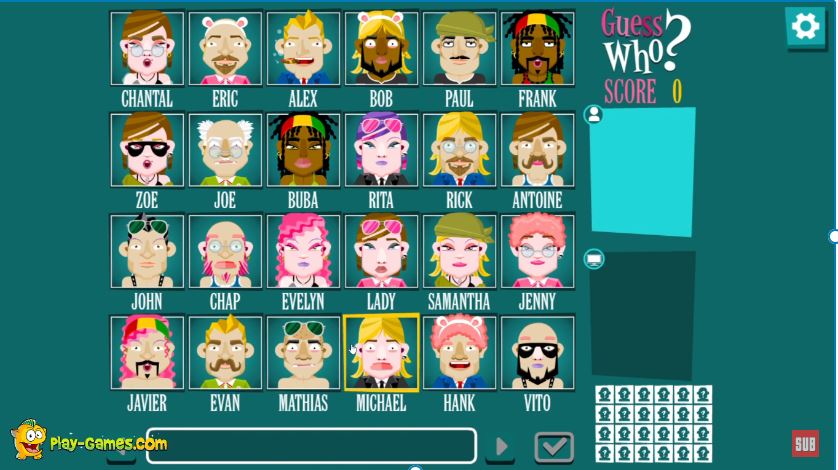 Learn more: https://www.crazygames.com/game/guess-who-multiplayer
23. Taboo
With Taboo game, you must say one word at a time. However, you can't use any of the words in the center of the board. If your team guesses a word on the board, you can no longer use it for the rest of the game. The more words you guess correctly, the more points your team will win!
Decide who will be the clue-giver for each round, then divide your Zoom group into two teams. One word at a time, two words from the list, or in true Taboo manner, without divulging any of the words on your list—up it's to you how this individual helps their team identify the primary word!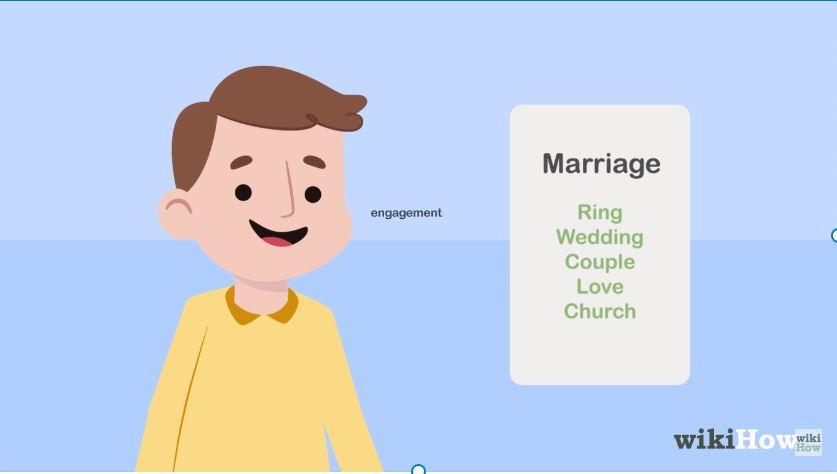 Learn more: https://playtaboo.com/playpage/
24. Word-Association Games
Begin with a single word and have each student state what they associate with it, for example, sunny, beach, ice cream, vacation, or hotel. This is an excellent game to introduce new topics at the beginning of a lecture. Additionally, it may be used to determine how much prior knowledge your student has about the topic and how much additional study will be necessary later in the class. You may play it for free online or purchase a word association card game.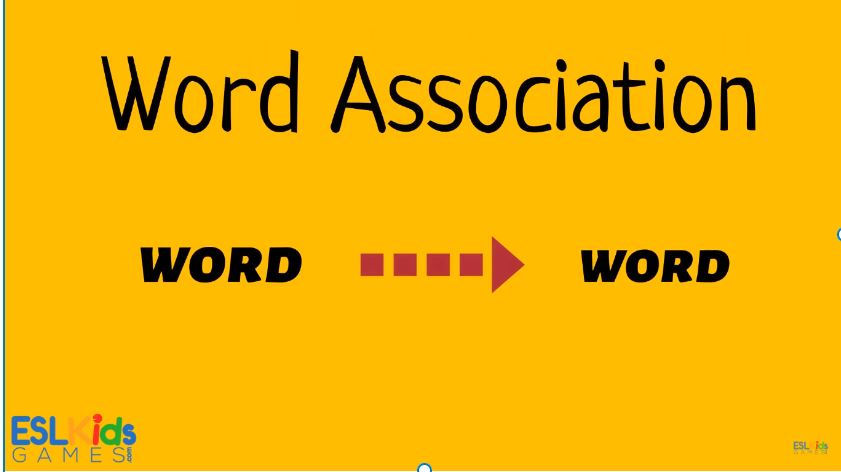 Learn more: https://wordassociation.org/
25. Heads or Tails
Instruct your kids to get up and make a choice between heads and tails. Students who choose the head option will stay standing in the event that the coin is flipped and falls on the head side of a heads option. The kids that picked tails are disqualified from the competition. Continue to flip the coin until there is only one student left.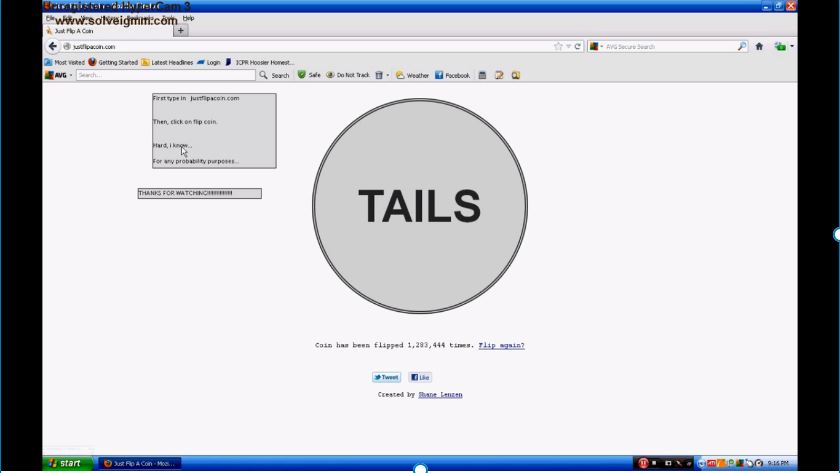 Learn more: https://justflipacoin.com/
26. Cards
Classic card games such as Checkers, Crazy Eights, Go Fish and others are all accessible with the touch of a mouse on PlayingGames.io. You may play them all for free. It is possible to choose a game on the internet, invite as many people as you want to your link, and then get ready to play it immediately. The best part is that it is completely free and does not need any sporadic screen-sharing.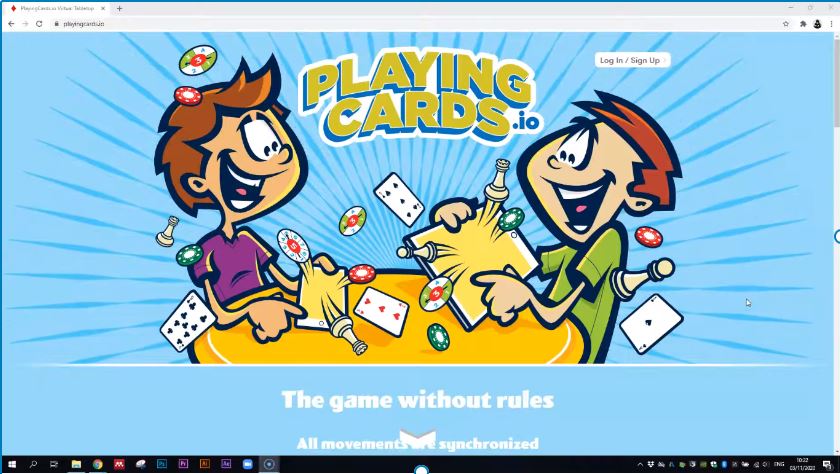 Learn more: https://playingcards.io/
27. Skribbl
Putting your 5th-grade drawing talents to the test in the free multiplayer game Skribbl is a great way to pass the time. Produce a private room for you and your friends, select a word from their list, and do your best to create a masterpiece in 80 seconds or less. Meanwhile, the other players will enter into the chat what they believe you are drawing while sketching. The greater the number of right guesses a person makes, the more points they get.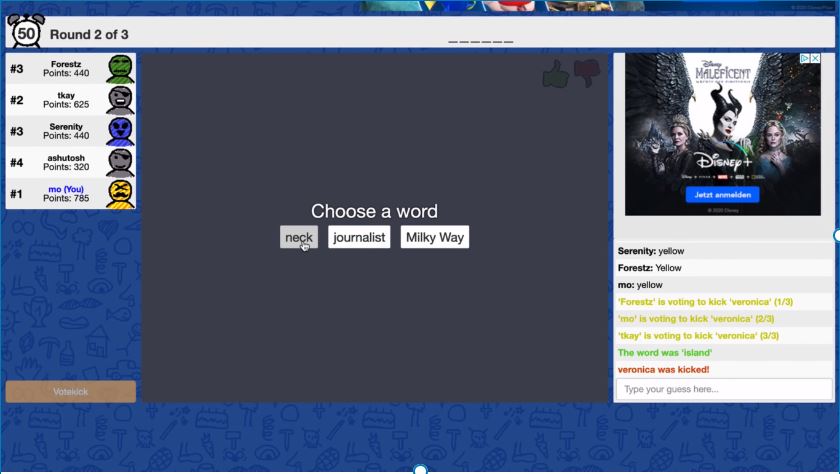 Learn more: https://skribbl.io/
28. Chess
Chess is also a very popular game . Chess is a two-player strategy board game played on a chessboard, a square-checkerboard with 64 squares arranged in an eight-by-eight grid.
When it comes to chess, now is the moment to finally master it—and there's no better way to do it than by playing with your loved ones, even if they're spread out all over the country or even the world (or the globe). It's as simple as going to chess.com and creating a private room where you can play chess all night. Isn't it much superior than sitting in front of your computer and playing games?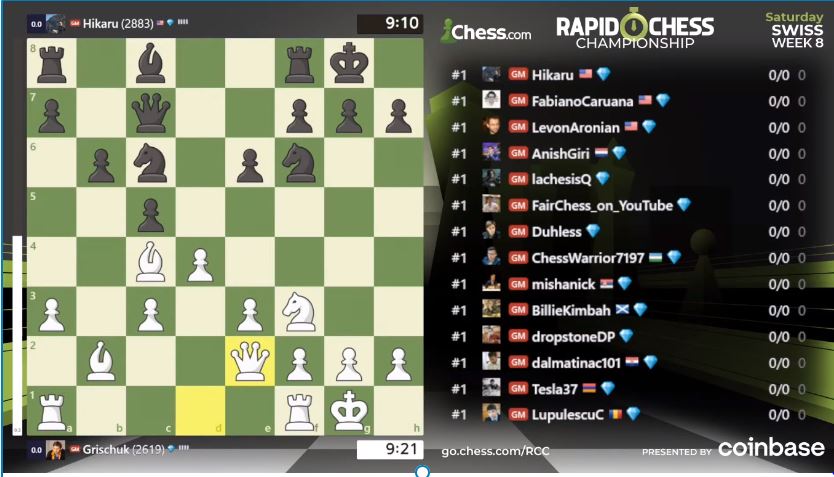 Learn more: https://www.chess.com/
29. Among Us
Find out how to play. Five to ten players may work together to prepare and repair a spacecraft before taking off in this free software. The twist is that there is an impostor out to get the rest of them. Members of the crew have a chance to win if they can spot the fake and vote them off the ship. In order to prove your innocence, you must put on your finest poker face and persuade your buddies. This can become really hot, in my opinion.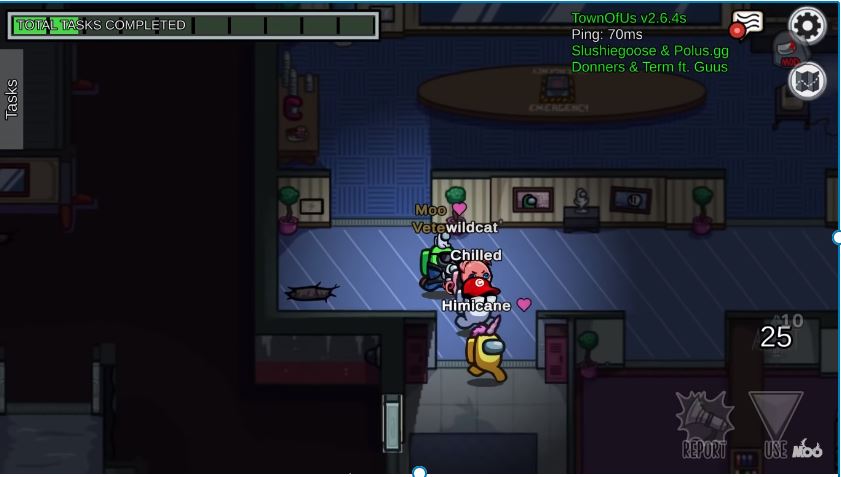 Learn more: https://play.google.com/store/apps/details?id=com.innersloth.spacemafia&hl=vi&gl=US
30. Cards Against Humanity
Cards Against Humanity is a game for horrible people. It's for people who like distasteful humor or aren't easily offended.
Although this is not the original Cards Against Humanity in the online form, it is a near replica of the classic game in many ways. For those of you and your team who are itching to play the raunchy game but are unable to do so with the real cards due to quarantine, the website All Bad Cards is the perfect solution for you. Create a new game, share the URL, and laugh incessantly till your stomach hurts.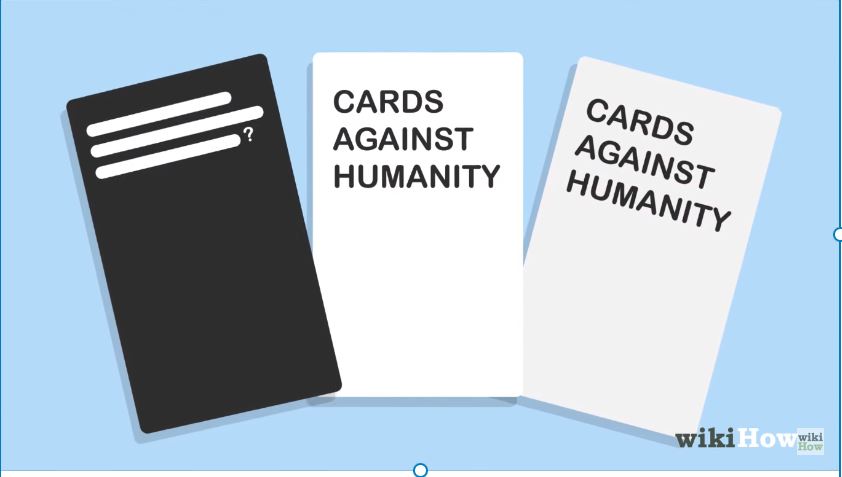 Learn more: https://www.cardsagainsthumanity.com/
31. A Virtual Murder Mystery Game
In this game, the audience is asked to investigate a murder and catch the culprit by exploring and interacting with a virtual environment.
Each player must have a computer and microphone connected to Zoom. During the game, participants will be able to move around within that area and interact with each other in real-time. During a murder mystery game, you will complete tasks such as inspecting objects and interviewing people. By doing so, you will find clues that lead you closer to solving the case. But be careful! You don't want to catch the wrong person or else it's game over.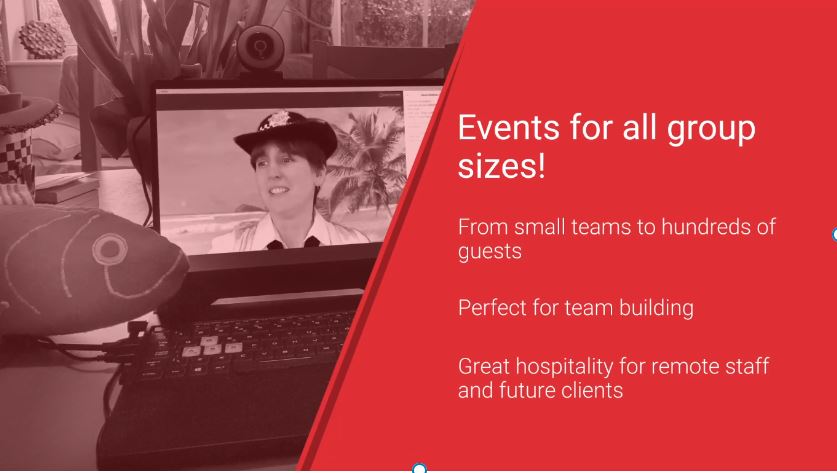 Learn more: https://www.red-herring-games.com/virtual-murder-mystery-games/
32. Set with Friends
If you're a lover of the classic card game, you're going to adore the fact that it's now available to play online. Visit setwithfriends.com to create a private gaming room for you and up to four friends and start matching those patterns! While it is theoretically possible to play this one alone, the ability to gaze at your friends' expressions as they fail is a tempting bonus.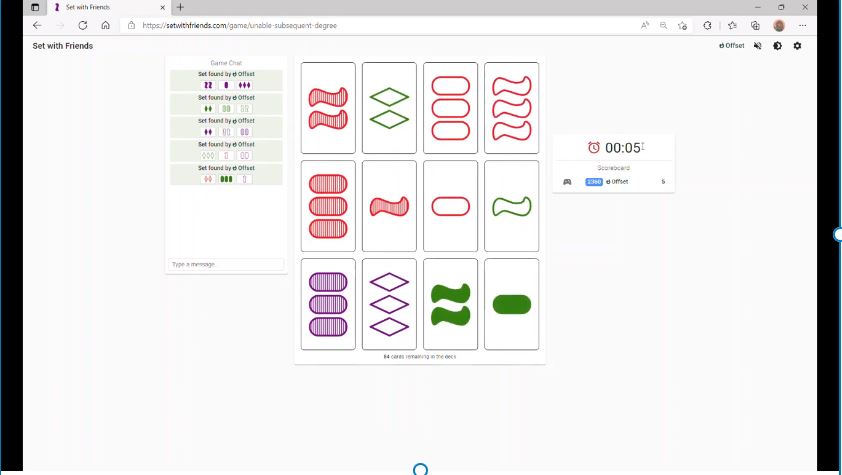 Learn more: https://setwithfriends.com/
33. Freeze Dance
Play a tune for this amusing and ridiculous practice and urge your students to dance when they hear music and freeze when the music stops when the music stops. Students who are unable to maintain complete stillness when the music is halted will be eliminated from the round. Take advantage of the opportunity to have fun and challenge your students to create the most imaginative dance motion!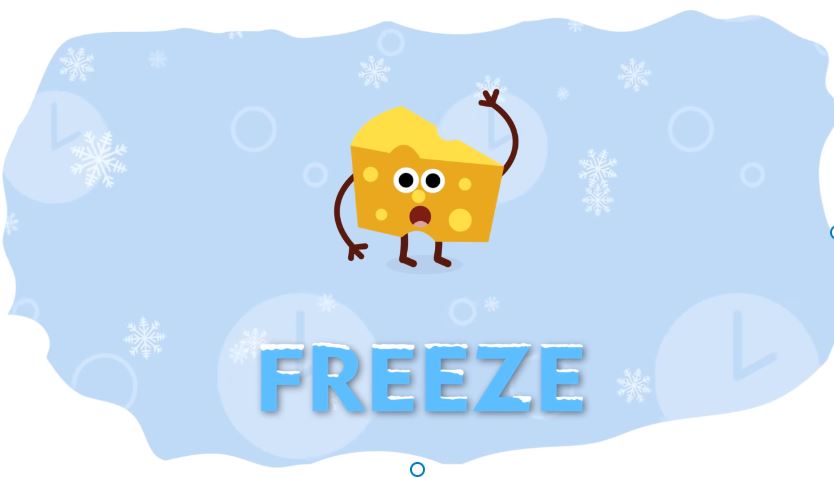 Learn more: https://www.youtube.com/watch?v=A1vdKfXlB_g&ab_channel=ScratchGarden
34. Jeopardy
It's easy to come up with new subject-related trivia questions with this Jeopardy-creator program. Instruct your children to fill in the gaps, answer questions, unscramble words, and determine whether or not assertions are true or untrue by using a variety of strategies. Here's an alternate card game for those who like this game.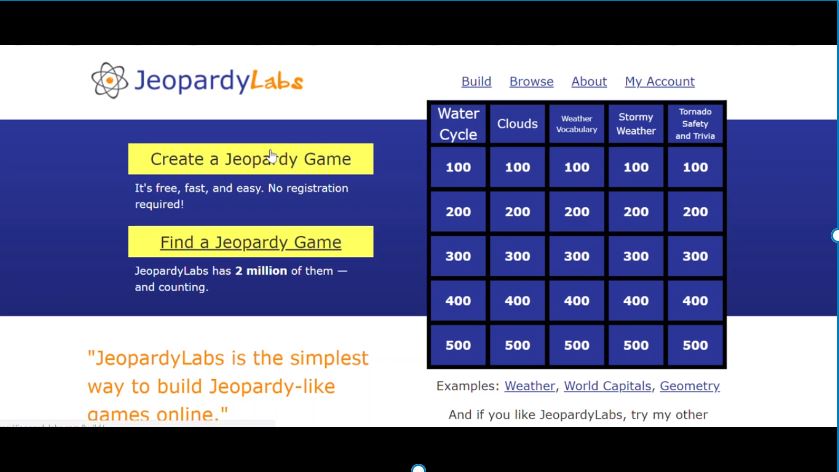 Learn more: https://jeopardylabs.com/
35. Scavenger Hunt
A scavenger hunt is a fun method for younger children to pass the time while also boosting their problem-solving abilities. It also encourages children to get up and move around, which reduces their screen time. To help children develop language skills, you may have them look for "three things that begin with the letter S," or you can just have them compose a list of objects.
Even if you want to play with a list, you'll want to keep track of your progress on a piece of paper, as described in these online scavenger hunt directions.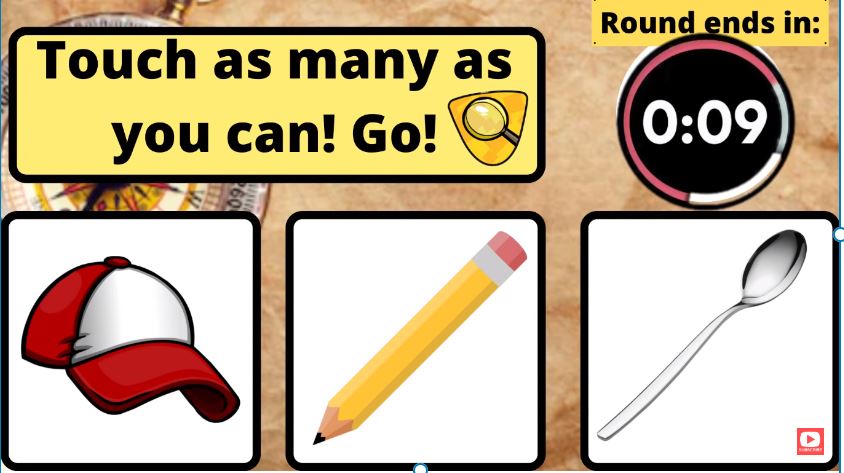 Learn more: https://www.youtube.com/watch?v=Kw7gIUlxaL4&ab_channel=FitnessHustleTV