"When you buy through links on aneverydaystory.com, We may earn an affiliate commission."
You've made an outstanding choice in choosing a Japanese name for your baby boy or girl! The majority of Japanese baby naming ideas have a melodic ring to them, are meaningful, and pay homage to a great and old culture.
Japanese baby names are frequently associated with nature and convey ideas about family and culture. Because Japanese baby names for boys are typically very closely related to their word meanings, you can usually deduce what a Japanese baby name means simply by looking at or hearing it.
Whether you're paying homage to Eastern culture or honoring your own, our list of Japanese boy names will serve as inspiration for when the time comes. Choose from bold warriors to gentle hearts – these Japanese names for boys are suitable for any family, with simple spellings and rich meanings.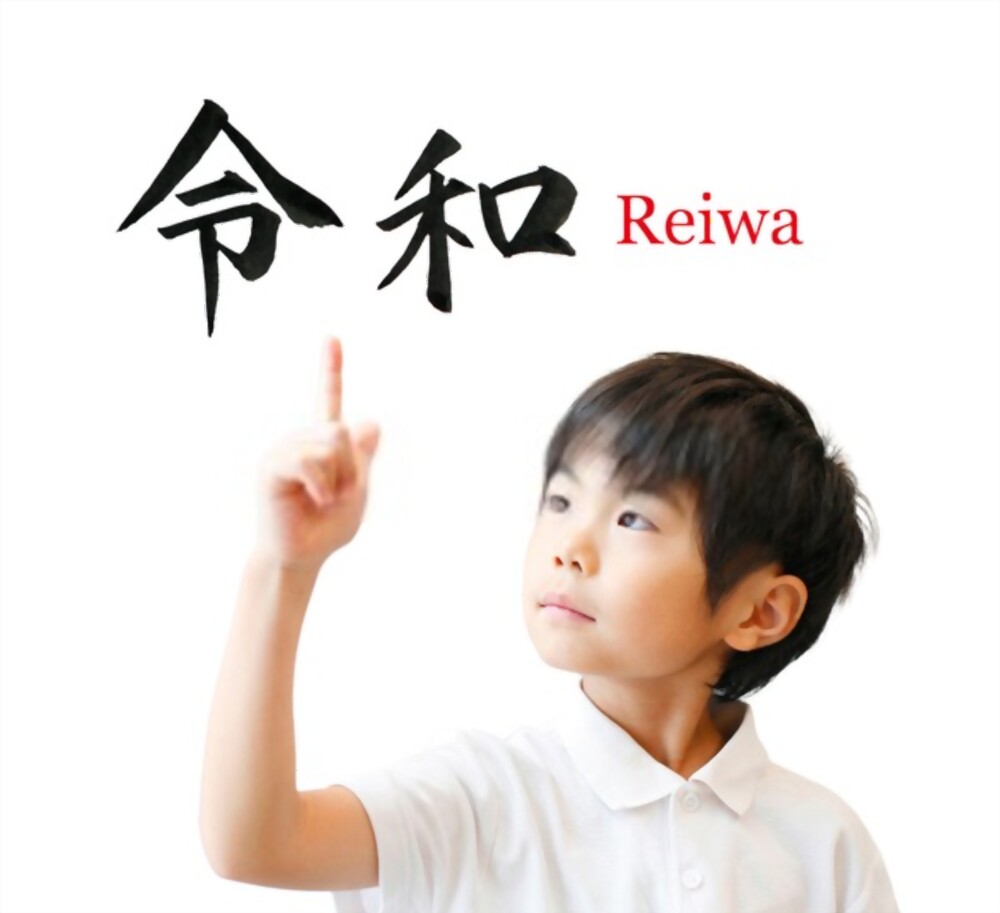 1. Asahi
Asahi is a Japanese word that translates as "sunrise," a metaphor that has been expanded to refer to the country. Asahi was an Imperial Japanese Navy pre-dreadnought battleship. Built concurrently with the Shikishima-class battleships in the early twentieth century and sharing nearly identical characteristics, many authors consider it to be the class's second ship.
2. Aoi
Aoi is a Japanese word that means "blue" or "hollyhock ."Hollyhocks, a classic cottage garden mainstay, bloom in mid-summer with a profusion of blooms on towering spikes. There are several poems that describe how seeing Aoi brings good luck.
3. Aito
Aito is a boy's given a name that is most commonly used, that means "sea" or "ocean ."Aito is a Japanese given name derived from the word 'ai,' which in Japanese means' love.' As a result, a large number of Japanese names began with the letter Ai.
4. Akio
Akio is a boy's name most commonly given to newborns. Bright Man, Manly, and Heroic are some of the meanings of this name. Akio is a Japanese name made up of two words: 'aki,' which means 'light or bright,' and 'o', which means 'man or spouse .'As a result, the word refers to a person with an extremely brilliant and clear appearance.
5. Akira
The name Akira is equally as luminous as its abbreviated form, "Akio." Japanese names for boys and girls with the meaning "bright and clear" can be given to both boys and girls. In Japan, on the other hand, the name is more typically associated with infant males.
6. Akiro
Akiro is a pretty amazing Japanese baby boy name that means "bright boy." When it comes to Japanese newborn boy names, this is one of the most popular. Akiro Kurosawa, a Japanese director, is one of the most well-known people who have the name.
7. Akihiko
This Japanese given name translates as "brilliant prince." According to the fictional Marvel Comics reality, Akihiko was a Yakuza lord who managed to avoid being exterminated by Thanos when he activated the infinite gauntlet and the ensuing nuclear war.
8. Akimitsu
Bright brightness is what the name Akimitsu implies. Akimitsu Takase is a Japanese voice actor most known for his work in anime like Fullmetal Alchemist and Naruto, although he has also dubbed films like Divergent and The Hitchhiker's Guide To The Galaxy.
9. Arata
This is a Japanese given name that means 'fresh' or 'new .'Arata Izumi, born July 31, 1982, is an Indian footballer of Japanese descent who now plays for Pune F.C. as an attacking midfielder.
10. Benjiro
Benjiro is a Japanese name that has a Japanese origin. The meaning of the name is one who takes pleasure in calm.
11. Botan
Botan is a Japanese newborn boy name that has been Westernized and means "peony." Peonies are a lovely flower that is connected with wealth and high social standing.
12. Chimon
Chimon is a Japanese given name that translates as "portal of wisdom." Despite the fact that this is most likely derived from the Buddhist tradition, everyone can comprehend the depth of its significance.
13. Daichi
Daichi is a Japanese word that means "earth." The Daichi satellite, also known as the Advanced Land Observation Spacecraft, is a four-ton satellite that was launched in 2006. The satellite's original purpose was to aid in the mapping process. However, the photos were far too grainy to be of any value in that regard.
14. Daiki
Using the kanji for "great brightness," the name Daiki can be constructed. On January 10, 1996, the minor planet 9225 Daiki was discovered. T. Kobayashi, an amateur astronomer, made the discovery, which has a diameter of about 5 kilometers.
15. Daisuke
Suke is a component of an old bicycle's wheel that has been repurposed. The kanji character for "assist" can alternatively be rendered as "help." It is connected with someone who is helpful, dependable, and team-oriented in both circumstances when the name "Daisuke" is used.
16. Fuji
Do you have any knowledge of Mount Fuji? It is not only the highest peak in the world, but it may also be used as a name. As well as being used to commemorate the majestic peak, it has the meanings of "beautiful" and "strange."
17. Giichi
Consider the name Giichi for a boy if you place a high priority on honesty and righteousness above everything else. It translates as "justice" in Japanese. Although Giichi is already an easy name to pronounce, some families prefer to call him "Chi."
18. Haru
Haru is a popular unisex name in Japan. It means in the spring and summer, respectively, and is commonly used for females whose birthdays are during this season. It's also used for males born on the first day of spring.
19. Haruto
Haruto is a Japanese boy name meaning "sun" and "light ."It has been the most popular Japanese baby name from 1989 to 2010 and continued to be the second most popular choice from 2011 to 2015.
20. Hiroto
Hiroto is a Japanese given name meaning "light ."It has been the most popular Japanese baby name for more than fifty years. It is a Japanese given name formed from the terms "hiro," which means "great or enormous," and "to," which means "fly or soar." Hiroto is a combination of the syllables "hiro" and "to."
21. Haruki
When translated, the Japanese boy's given name translates as either "shining brightly" or "spring kid." Haru and Ruki are two common nicknames for the guy who goes by this name.
22. Hiro
Because of its uncanny likeness to the English word "hero," this Japanese boy's given name earns bonus points for originality. It literally translates as "widespread" or "extensive."
23. Hisashi
Hisashi is a legendary newborn boy's name with a meaning created from its two components: hisa means "long life," and shi means "chronicle or history." When combined, the two parts form the united meaning of "consistency."
24. Hinata
If you want your child to be luminous and full of vitality, you should choose a name that literally means "facing the sun." Hinata is also an appropriate name for infants born in Miyazaki Prefecture, which is renowned as Japan's "Sunshine Capital."
25. Hideo
Hideo might be the greatest Japanese boy name available for families that have been waiting for a boy for a long time. In this context, it can indicate "good male child" or "great man." A celebration of the birth of a new newborn boy as well as a wish for him to grow up to be a nice and caring human being are both expressed in this poem.
26. Hiroshi
Generous, affluent, and accommodating are some of the characteristics associated with the name Hiroshi, which is commonly shortened to just Hiro. One renowned Hiroshi lived up to the heritage of his profound name, and he is still alive today. Staff Sergeant Hiroshi Miyamura of the United States Army was awarded the Medal of Honor, the Purple Heart, the Meritorious Service Medal, and a Purple Heart for his actions during the Vietnam War.
27. Hotaru
Firefly is the source of the name Hotaru, which means "firefly." The small creature is thought to represent positivity and good fortune, and it is capable of shedding light on even the darkest of nights. Hotaru can also be abbreviated to just "Taru" if you want a nickname that is simple to say.
28. Ichiro
If your son is the "firstborn child," as the name's meaning suggests, this popular Japanese baby name is an excellent choice for your energetic youngster. And this name has a special significance for Seattle Mariners fans from the early 2000s because it is also the first name of the baseball player who holds the record for most wins in a season!
29. Izumi
The meaning of this name is derived from nature, as is the case with many of the best Japanese baby names. Izumi is a Japanese word that means "spring," and it symbolizes lightness and rejuvenation for a son who can be born at any time of year.
30. Itsuki
The Japanese word for "Timber tree" is "Itsuki," and Itsuki is a popular Japanese name. This name is based on the tree of life, which is a symbol of hope in Buddhism. Itsuki is a Japanese given name that is predominantly used for boys.
31. Issey
It is possible that this name will be ideal for him if he is your first child because it means "firstborn" and may also be written as Issei. One of the most well-known people that goes by this name is Issey Miyake, a fashion designer who is most recognized for his techno-inspired clothing.
32. Jiro
Jiro is also a common Japanese baby boy name that is given to newborn baby boys, especially when the infant is the second child in the family. Jiro is a Japanese given name that literally translates as "second son," and it is shared by several well-known Japanese people.
33. Katsumi
With a poetic ring to it, the infant boy's given name literally translates as "victory over the sea."
34. Kenta
Kenta Kobayashi and Kenta Maeda are two Japanese athletes with the same name. Appropriate means "fit" or "robust" in its literal sense. However, not all parents who give their children the name "Kenta" intend for them to be the next great Olympic athlete.
The name may simply represent a wish for the child's health and well-being.
35. Koutaro
Ko/tiger became a common kanji for usage in names as a result of the Hanshin Tigers' impact. Hanshin Tigers is the most influential and oldest operating professional baseball club in Japan.
Meanwhile, taro is a phrase used to refer to the family's eldest son. Additionally, it has a broader sense of a "good person." In addition to "Rintaro" and "Kentaro," there are other three-character names that finish in "-taro," such as "Rintaro" and "Kentaro."
36. Kei
Kei is a Japanese baby name that can be used for either boys or girls. Its meanings include "square Jewel," "blessing," and "intelligent." Aside from that, it is one of the most popular Japanese baby boy names, which can be given to either boys or girls when they are born.
37. Kazue
It literally translates as "one blessing," and it's a sweet option for the most important blessing in your life.
38. Kiyoshi
Kiyoshi is a Japanese baby boy name that conjures up images of tranquility. Other possible meanings for Kiyoshi include "bright," "pure," and "soundless."
39. Koji
It is a super-cute name for a newborn brother because it literally means "little one."
40. Kosuke
The name "rising sun" is a beautiful and promising choice for a baby boy.
41. Kane
There are numerous origins and meanings for the name Kane, which makes it a more convenient choice. One of its most recognized meanings is "warrior," but it signifies "golden" in Japan. It is also significant as the surname of the main character of Citizen Kane, as well as being one of the most popular surnames in the United States.
42. Kenji
Some of you may be familiar with this as the name of the ship that carried Kendall Jenner and Gigi Hadid during their friendship. Parents in the United Kingdom, on the other hand, find it to be an unorthodox choice, and it is a traditional Japanese name that many find to be endearing.
43. Kai
Navajo and Maori both use the name Kai, which is a three-letter moniker that translates to "willow tree" and "food," respectively. Kai Madison Trump is the name of Donald Trump Jr's daughter, who was born in the same year.
44. Kaoru
Kaoru has gained popularity in Japanese popular culture as a gender-neutral given name, and it is frequently used as the name of an androgynous character or a character with androgynous characteristics.
45. Katashi
Katashi is a Japanese word that implies hard and sturdy. Katashi Damascus Steel Knives is a Chicago-based company that manufactures Damascus steel knives. Their high-end chef's knives contain 66 Damascus coated layers and a VG10 steel cutting edge; they're one of the greatest out there.
46. Katsuo
Katsuo is a name that conjures up images of victory and heroism. Katsuo is not exclusively a boy's name; in Japan, skipjack tuna is referred to as katsuo (skipjack). Katsuo is a popular element in Japanese meals such as sushi, sashimi, and tataki, and it is also the principal ingredient in the traditional Japanese fish stock, dashi.
47. Kazuki
Kazuki is a combination of the words one or peace with hope, brightness, or a tree. Kazuki Kazama is a ninja who appears in the popular video game series Samurai Shodown. He is a hot-headed, red-haired ninja who first appears in Samurai Shodown IV when he is introduced to the player.
48. Kohaku
Kohaku can imply either white and red or gold and silver. In the Japanese New Year's Eve program Khaku, the year's most successful performers are invited and divided into all-female red teams and all-male white teams. Teams compete, and the audience determines the winners.
49. Kichiro
Kichiro and Kichirou are alternate forms of the Japanese name Kichir, which means "good luck, son." If you're looking for a distinctive name, this is a good option. Less than five individuals in the United States are given the name Kichiro per year.
50. Minato
Minato is a Japanese word that means "harbor." Minato is one of Tokyo's 23 special wards. The district has a population of 214,823 and a density of 10,560 people per square kilometer as of 2010. Area total: 20.34 km2. Minato is home to 49 embassies and a large number of businesses, including Honda, Mitsubishi, NEC, Sony, and Toshiba.
51. Maro
A Japanese baby boy name that in certain cultures refers to the planet Mars is one of the most popular choices for newborn boys. Although this name is translated as "myself" in English, the Japanese meaning of Mara is "myself."
52. Makoto
Makoto is a unisex Japanese name that means sincerity or truth. Makoto Ueda is an emeritus professor at Stanford. Among his many accomplishments is the translation of multiple female haiku authors from the seventeenth to the twentieth centuries. This provided a glimpse into the haiku-expressed experience of Japanese women who were previously marginalștiinștii.
53. Masaru
Masaru can refer to either victory or greatness. Five boys were given the adorable Japanese name Masaru in the United States for the final time in 1992. Masaru may have been used in other instances, but a name is only listed when it occurs at least five times.
54. Minoru
Minoru signifies fruitfulness. Minoru is one of the few Japanese baby names that score among the top one thousand in the United States. Between 1917 and 1926, between 43 and 50 boys were called Minoru on four occasions.
55. Masami
Masami is a Japanese word that means "become beautiful." Chuka Ichiban! is directed by Masami Anno, who is also the series creator. According to the title of a manga with the same name, the direct translation is "The Best In Chinese (Food)!" Cooking Master Boy, on the other hand, was the title of the anime series in several regions.
56. Naoki
It is translated as "tree of truth" in Japanese, and it is a powerful nature name for boys.
57. Nori
The name Nori signifies rituals or ceremonies. Nori is the popular name for Pyropia; a red algal seaweed used extensively in Japanese cuisine, particularly sushi and onigiri. Nori can be consumed either fresh or dried, and the drying process is comparable to papermaking.
58. Natsuo
This vibrant and unusual Japanese baby name, which means "birth of summer," is a very cool choice for a little boy who might easily be nicknamed "Nate."
59. Naruhito
Naruhito is a Japanese name that means virtue and kindness. Emperor Naruhito is the reigning monarch of Japan at the moment. As of his accession to the throne, his given name has been dropped, and he is addressed just as His Majesty The Emperor, or simply The Emperor. He will succeed to the throne of Emperor Reiwa after his death.
60. Noboru
Noboru is a Japanese name that literally translates as "rise" or "ascend." It is a name that is shared by many prominent men in Japan.
61. Naozumi
Naozumi is a Japanese name that means "pure truth," making it a very meaningful choice for a kid if you give him this name.
62. Seiichi
Seiichi, which translates as "one who is true," is a lovely message to convey to a young child.
63. Ren
Ren is a Japanese given name that literally translates as "The love of the lotus ."Ren is used as a prefix to refer to the Japanese concepts of "lotus" and "love" and also as a name in its own right. When you have this name, you are extremely honest and truthful in your personal connections.
64. Raiden
Raiden is one of the trendy Japanese baby boy names that are becoming increasingly popular these days. It is also spelled in the same way as the name Jayden, and it is pronounced as rye-den. Raiden is the Japanese God of Thunder, and he is a powerful and distinctive figure.
65. Riku
This name, which translates as "handsome" in Japanese, is used as a character name in the successful video series Kingdom Hearts, where it appears as one of the supporting characters.
66. Rio
'Place of the cherry blossom' is a Japanese given name that can be used for either gender. It is a short and lovely name.
67. Ronin
Despite the fact that the name Ronin has become famous in various cultures and has a variety of connotations, it is most commonly associated with the Japanese word for wanderer. At one point during Japan's feudal period, samurai without masters were known as ronins, which was a term given to them by their peers.
68. Rin
While the name Rin might be interpreted as "cold or severe," it also has a positive connotation, which is "dignified." The name Rin instills a sense of determination, drive, and ambition. It was also used as a monetary unit in Japan for a while.
69. Sou
Sou refers to the dark green color with a tinge of blue in Japanese. The kanji is found in the terms "blue sky" and "sea," — both of which are associated with expansiveness. From this, one can conclude that a child with the name "Sou" would have strong ambitions or a large heart. Due to the color's resemblance to that of the earth, the term also has the connotation of remaining grounded.
70. Sora
This Japanese nature name, which translates as "sky," is nominally unisex, yet it is more commonly given to boys than to girls.
71. Saburo
Saburo is a Japanese word that translates as "third son." It is one of the most unusual Japanese given names on our list. The fact that it is so well-known only adds to its allure.
72. Satoshi
Japanese names that describe your child's "quick-wittedness" or "wiseness" are among the most popular in the country.
73. Shinobu
This name, which can be used by either sex, is Japanese in origin and signifies "endurance" or "stealth." It is a strong and assertive given name for your son or daughter.
74. Souta
"Sou" is a component of the verb "kanaderu," which translates as "to play music." Therefore, the name is appropriate for parents who wish for their children to have a musical inclination and the polished air of a musician.
In contrast, "Ta" is a masculine character that many parents prefer to use at the end of a boy's name. As music brings people together, the name "Souta" can also allude to someone who is capable of bringing the globe together.
75. Shouta
You've probably heard of Aoi Shouta if you're familiar with Japanese celebs. Like his name, which refers to someone who soars, the Japanese celebrity rose to fame due to his diligence. Extending the concept of "soaring," the term "Shouta" can also be associated with the vision of birds soaring across the sky. Thus, "Shouta" can also be associated with the concept of liberty.
76. Seiji
Do you want your son to pursue a legal career in the future? To be honest, this may be a terrific name for him. Seiji is a Japanese word that means "lawful" and "just," and it is well-known in Japan because of its link with the conductor Seiji Ozawa.
77. Sana
Sana is a Japanese name that translates as "calm." It is also a common name in India, where it derives from the Arabic word for "to shine." Because the name Sana is used differently in many cultures, it's safe to assume that it's a fantastic choice for either girls or boys alike.
78. Seiko
"Force" or "truth" are the meanings of Seiko; another excellent Japanese boy's given name. Seiko is a newborn that is meant to spread compassion and honesty everywhere he goes in this world. It can also be utilized for infant girls if the need arises.
79. Shingo
Shingo is a mix of the words genuine and real with the words I and me. Among the most successful boy bands in Japan, SMAP, Shingo Katori was the youngest. They were the most successful brand in the history of Japanese music when they were formed in 1988, and they are credited with revolutionizing the industry.
80. Soma
Soma is a Sanskrit word that means "real," "authentic," or "the abrupt voice of the wind." When the Meiji Restoration occurred in 1868, the Soma Clan was expelled from Japan, bringing the clan's hegemony in Japan's history to an end after more than 700 years.
81. Tadashi
This Japanese surname has risen in popularity as a result of one of its characters in the critically acclaimed film Big Hero 6. The word's literal meaning is "devotional commitment."
82. Takeo
Among Japanese parents, this is one of the most popular options for their children because of its popularity in the country. Takeo is a commanding name that translates as "strong as bamboo."
83. Takuya
"Takuya" is a name that is appropriate for someone who "creates," as the word "taku" is widely used in the Japanese word kaitaku, which means "to pioneer something." This is associated with the act of creating and being inventive. It can also be related to having the courage to pursue a direction that is out of the ordinary in life.
84. Tatsuo
Its meaning is "male dragon," and it is a strong Japanese boy's name that he will enjoy growing into as he matures.
85. Taichi
Historically, taichi refers to the constellation Polaris, often known as the North Star.
Because the location of the North Star never changes in the sky, the name "Taichi" might refer to someone who is unwavering in his actions. Polaris served as a navigational aid for ancient seafarers. Thus, the name is also connected with a person who possesses strong leadership abilities and is capable of leading others.
86. Tomi
The name Tomi may not appear Japanese due to the American political pundit Tomi Lahren, but in Japanese, Tomi has nothing to do with politics. It signifies wealth and prosperity. It's not the worst idea to sprinkle additional good luck on your newborn baby.
87. Tetsu
As with many Japanese newborn boy names, this one is packed with power. Philosophy, iron, and thoroughness are all words that come to mind when you hear this word. Apart from that, it has a cute sound to it and can easily be transformed into "Tet" for a truly unique nickname.
88. Tomo
With a name meaning "intellectual, intelligence, and knowledge" like Tomo, how could your child not become an intelligent young man? If you're looking for an adorable Japanese baby name for a boy in a set of twins, this one is a great fit.
89. Toshiro
This Japanese baby boy name, which means "brilliant or intelligent," has risen in popularity in recent years, thanks to the popularity of the anime character Toshiro Hitsugaya, who goes by the name of Toshiro.
90. Taiki
Taiki is a Hawaiian word that means "huge, big, brightness" or "great, big, tree." The Mazda Taiki is a concept automobile that debuted in 2007. The vehicle's butterfly doors and flowing robe-inspired appearance contribute to a drag coefficient of 0.25. Koinobori, the brightly colored Japanese carp-shaped windsocks, served as inspiration for the interior design.
91. Yamato
Being composed of two simple characters, the name "Yamato" has a beautiful simplicity. However, the name can also imply "great peace and harmony." The name "Yamato" also has a geographical origin; Yamato is a location in Japan. Sakurai City, Nara is what it is known as now.
92. Yasu
Yasu is a smooth, peaceful name that is every bit as calming as it appears to be. The charming boy name, which means "calm" or "quiet," can be used for either gender and is actually more common for boys.
93. Yuuki
When it comes to Japanese names, while Yuuki may appear to be a girl's name to most English speakers, it is really more usually used as a boy's name. Several alternative kanji combinations can be used to write it, but the most commonly used combination signifies "gentle hope."
It can also refer to "courage and self-assurance."
94. Yuuma
The name "Yuuma" comprises two kanji characters with significant modern meanings. "Yuu" alludes to being carefree and relaxed. These characteristics are absent in our increasingly pressured culture. Simultaneously, as the world grows more complicated, a sense of morality and realism is more important than ever before. "ma" encompasses these characteristics.
95. Youta
Youta is a Japanese baby name for boys that means "excellent sunlight" and is also written Yuta.
96. Yuuta
Yuuto is also a popular and traditional name for newborn baby boys in Japan, and it is also one of the most popular. If you want to pronounce Yuuto, it is also possible to spell it Yuto, which means "gentleness" or "sensitive person."
97. Yoshiyuki
This name has a number of different meanings because of the different combinations of kanji letters. This includes phrases such as "good fortune," "respectable," and "happy." Naturally, newborns are always a source of happiness and delight.
98. Yukio
Yukio is a sweet and endearing name that is ideal for baby boys born around the holidays. Yukio is a Japanese given name that literally translates as "snow boy" and is linked with independence in Japanese culture. It is also known by the shorter form "Yuki," which means "young man."
99. Yuto
Yuto is a Japanese baby name with the meaning of "tenderness," making it one of the loveliest baby names available for boys.
100. Obama
Choosing a memorable name for your baby boy is a decision you'll have to make for yourself. Take it from President Barack Obama, the 44th President of the United States of America. Even though the name Obama is derived from the Luo people of Kenya, it is a Japanese city name and a common surname that translates to "little beach."