"When you buy through links on aneverydaystory.com, We may earn an affiliate commission."
Are you planning to introduce your children to STEM education early? Children are curious, and you have to hear a few questions every day about how things work and why they are. You must encourage this curiosity and creativity so that they can understand the world and even achieve academic success later on as they grow older. And for this purpose, an early introduction to STEM education like this may be the best way.
Getting your child involved in hands-on activities is the best way to introduce STEM education early. It's a fun and creative learning experience. Here is a list of some wonderful and colorful preschool STEM activities that your child will enjoy and learn a lot about. Enjoy our collection of science, technology, engineering, and math activities that encourage natural curiosity and the development of fundamental life skills.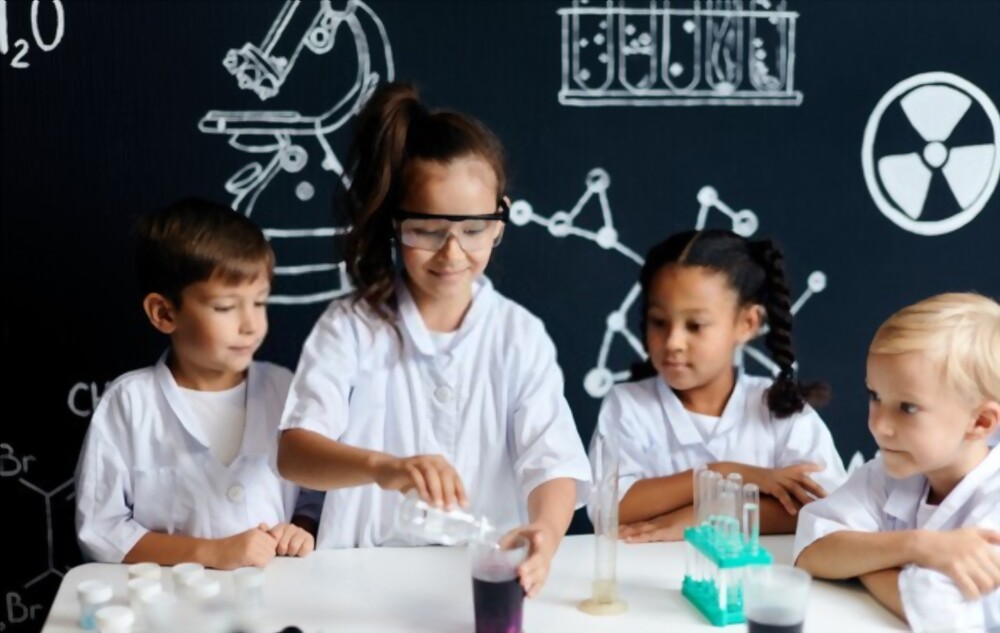 Science Projects
1. Create a Unique Lamp by Utilizing Density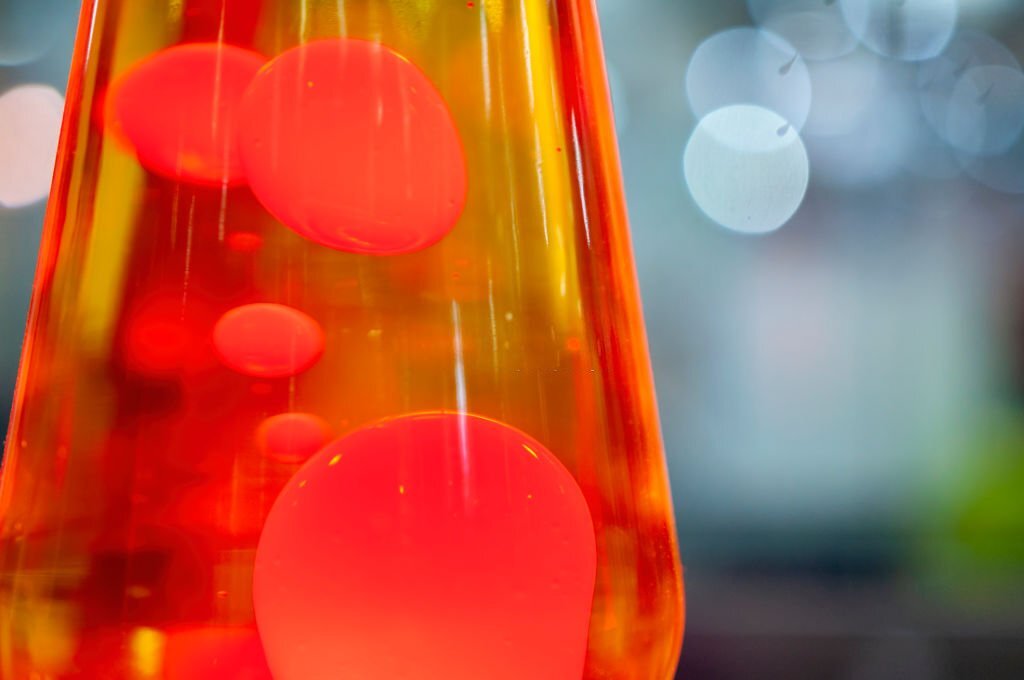 Learn more: Lava Lamp
2. A Volcano Is Formed by the Chemical Interaction of Vinegar and Baking Soda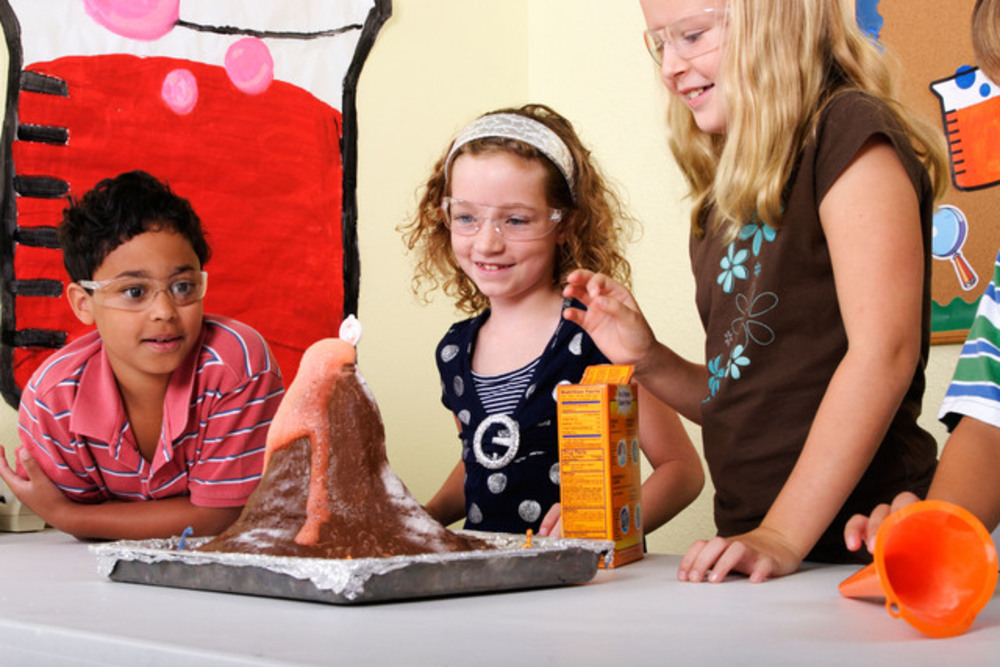 Learn more: Making A Volcano
3. Chemo – Eruption with Oranges in the Mouth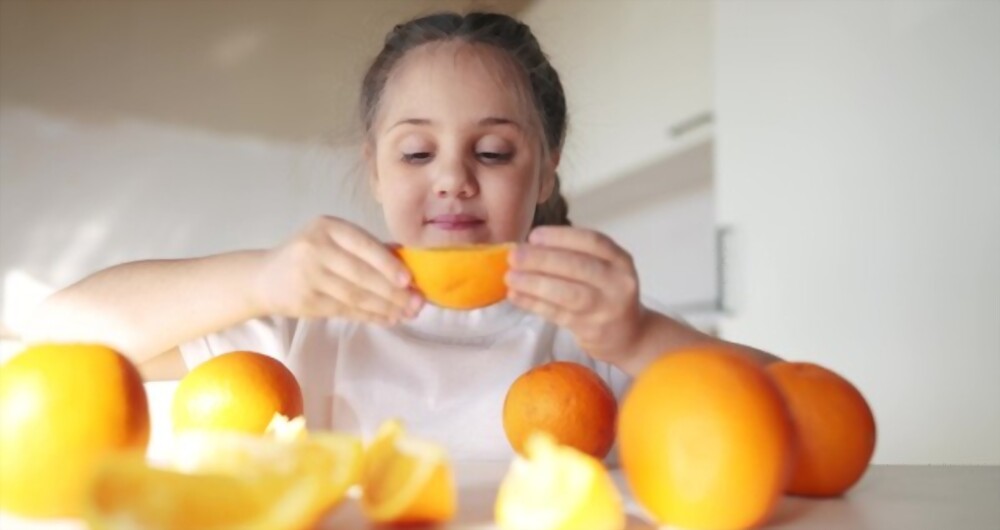 Learn more: Orange Fizz
4. Create Figures That Will Be Animated After They Are Completed
Learn more: Dry Erase
5. Create a Rainstorm in a Glass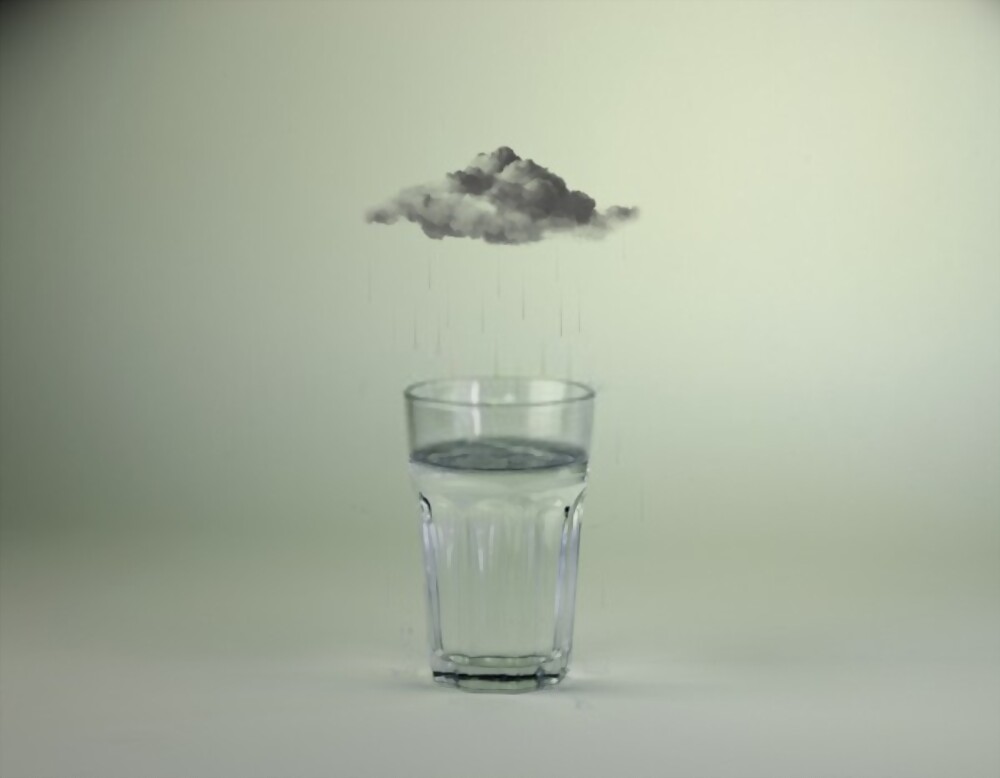 Learn more: Storm in a Glass
6. Making Your Own Playdough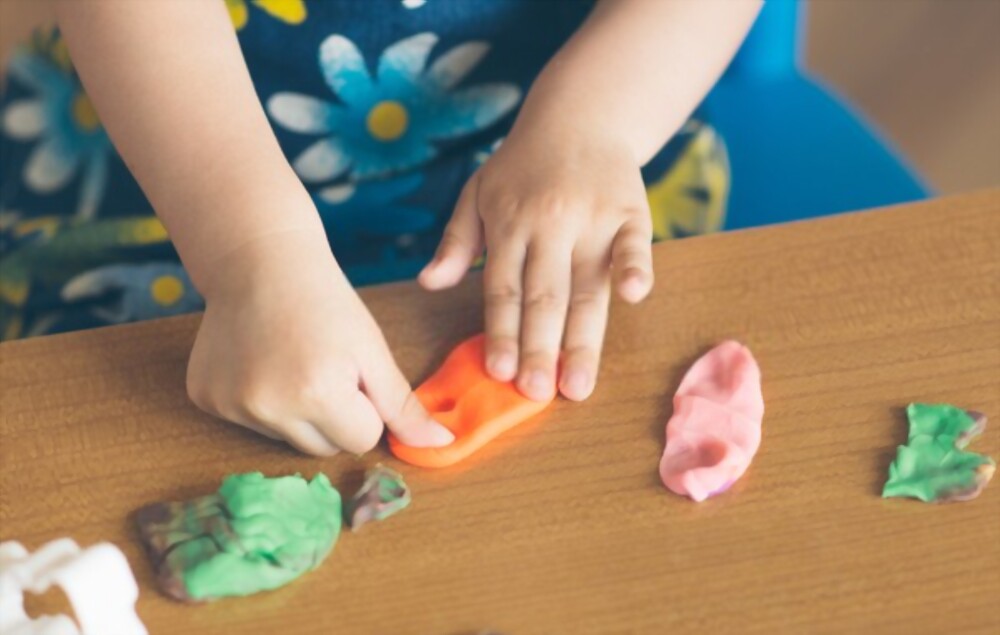 Learn more: Home Made Play Dough
7. Snow Is Created by Combining Shaving Cream and Cornstarch
Learn more: Snow Fluff
8. Create a Lovely Design Using Milk
Learn more: Milk Art
9. Create a Viscosity – Based Decoration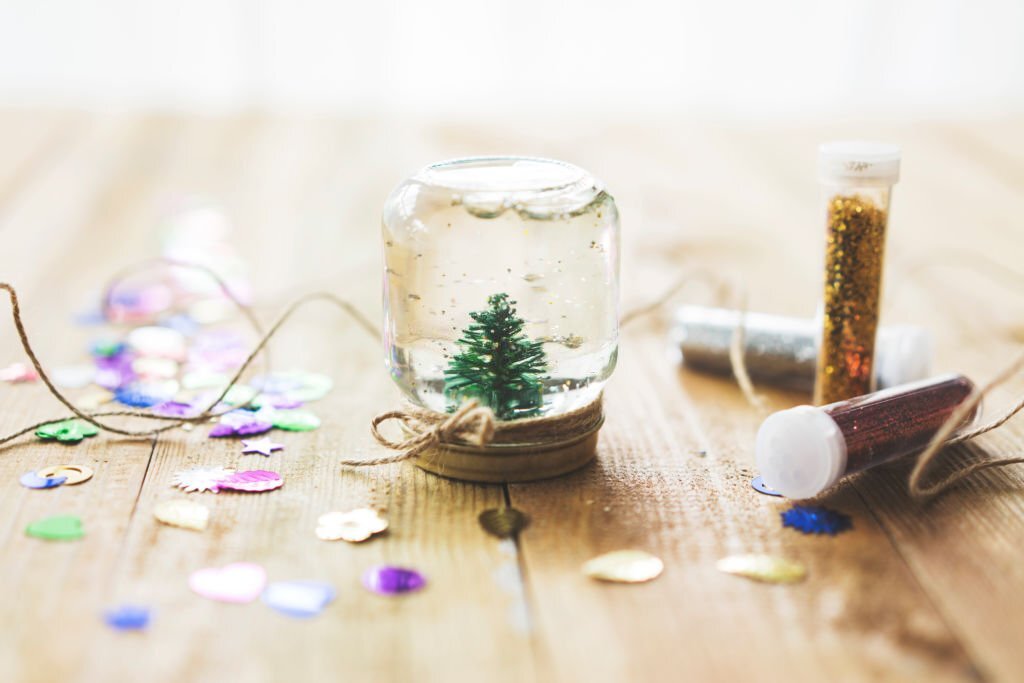 Learn more: Snow Globe
10. Make a Rainbow out of Skittles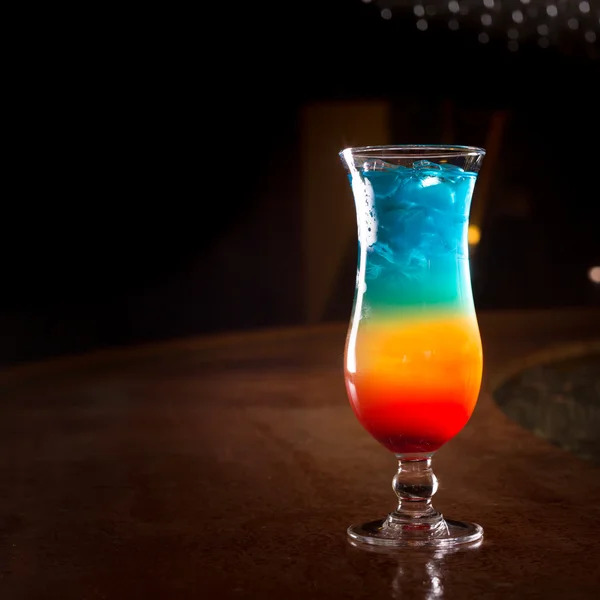 Learn more: Rainbow in a Glass
11. An Acid and a Base will Sizzle in your Face
Learn more: Sizzlin' Snowballs
12. Jello-Formed Glasses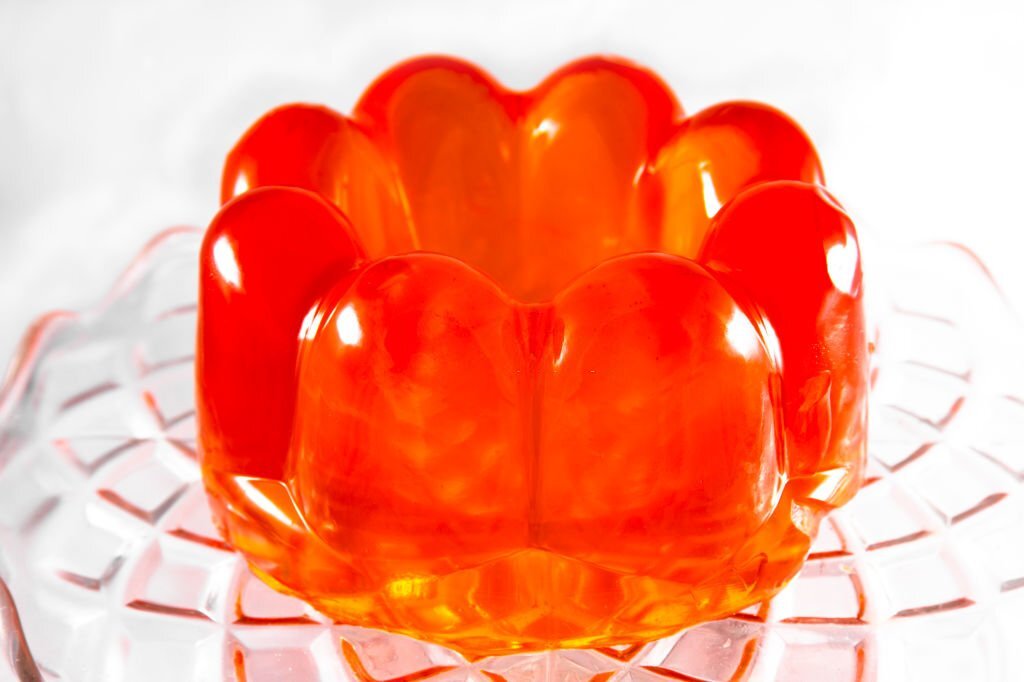 Learn more: Jello Lenses
13. Check out the Ice If You can't Catch Fish
Learn more: Ice Fishing
14. Conversation Hearts Could Be So Cool
Learn more: Dancing Hearts
15. Create a Slushy Soda Treat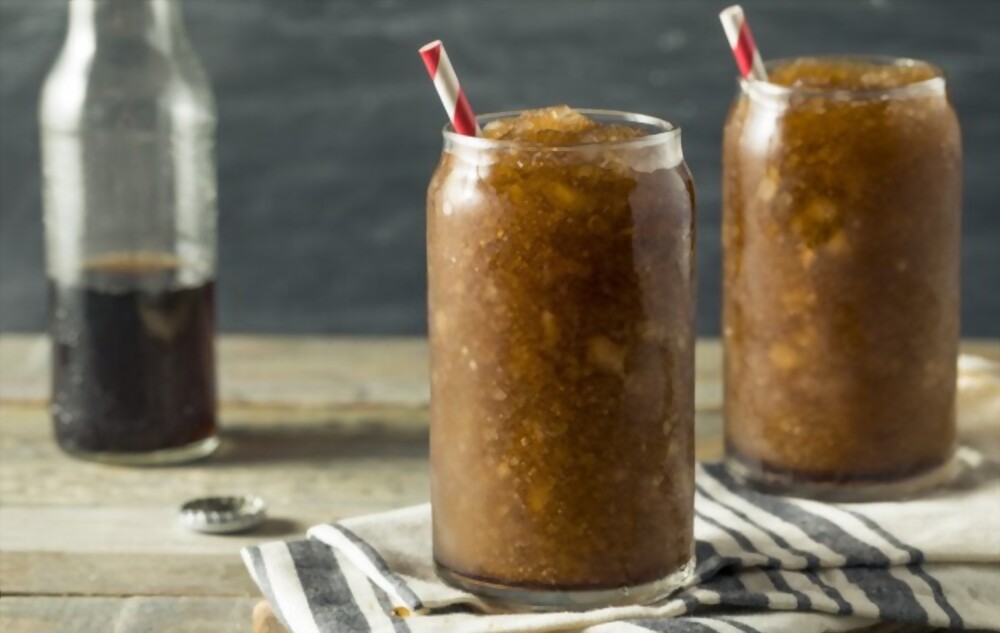 Learn more: Super Cool Soda
16. Let's Get That Candle out of the Way
Learn more: Invisible Extinguisher
17. When the Bag Can no Longer Hold anymore, It Will Burst
Learn more: Explode-A-Bag
18. Salt Crystals Created from Chilled Salt
Learn more: Cool Crystals
19. Keep an Eye on Your Pumpkin as It Turns to Mush
Learn more: Rotting Pumpkin
20. Experiment To Find Out Why The Sky Is Blue For Kids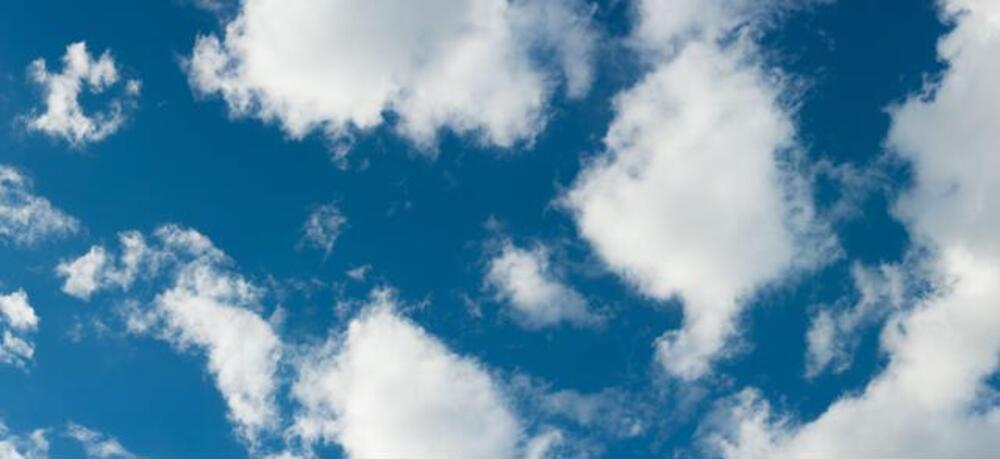 Learn more: Why Is The Sky Blue
Technology Projects
21. Build "Thinking" and "Walking" Robots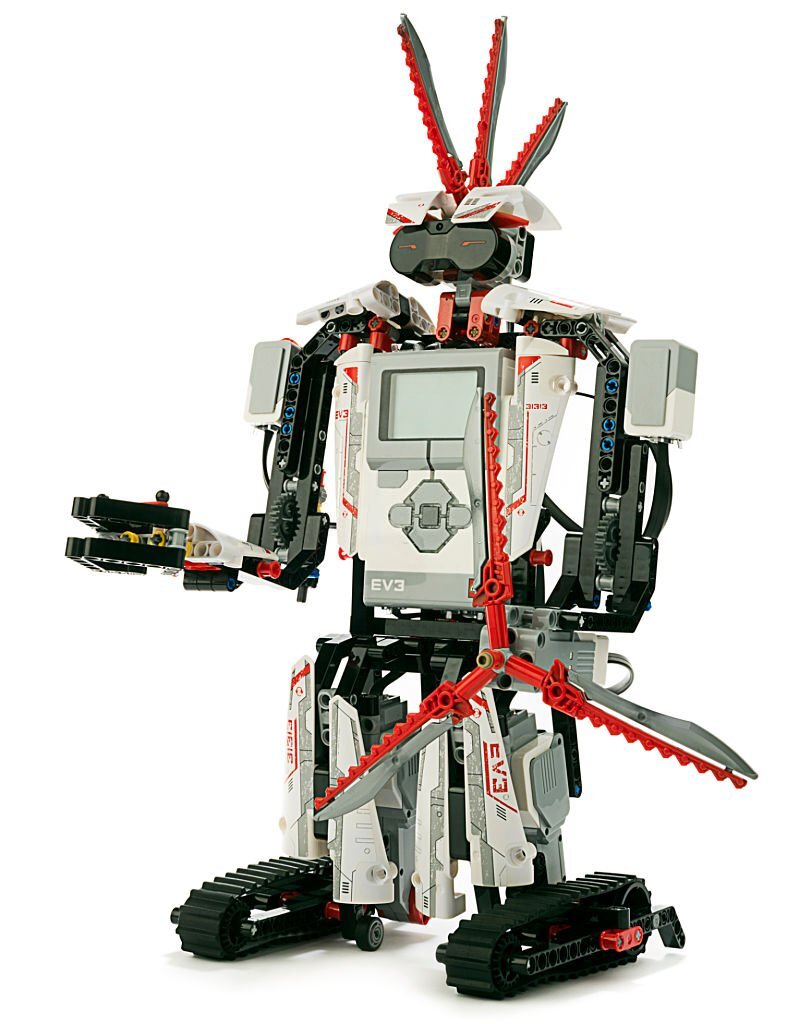 Learn more: LEGO Mindstorms EV3 31313 Robot
22. Make a Laptop out of Cardboard
Learn more: DIY cardboard laptop
23. It's Time to Teach Kids Coding
Learn more: Binary Code
24. Allow Children to Hone Their Videography Skills by Creating a Stop Motion Animation
Learn more: Easy Stop Motion Animation
25. Build Lego Buildings to Enjoy Non – Electronic Technologies
Learn more: Winter Fine Motor Mats with LEGO Bricks
26. Using the Star Walk App, You Can Learn about the Stars
Learn more: Star Walk HD – Night Sky View
27. In World of Goo, You Can Construct Globby Constructions
Learn more: World of Goo
28. Take a Look at Images and Data Collected by NASA Missions
Learn more: NASA App
29. Create and Utilize QR Codes
Learn more: Make a QR Code
30. With Simple Physics, You Can Create anything from Treehouses to Ferris Wheels
Learn more: Simple Physics
31. Use Augmented Reality Technology to Teach Numbers and other Topics
Learn more: Augmented Reality in the Classroom: Writing Numbers 1 – 9
32. Children's Science Experiment Using a Lemon Battery
Learn more: Build A Lemon Battery
33. Coding the Color of a Unicorn
Learn more: Magical Unicorn
34. Make an Origami Firefly Circuit to Combine Art and Technology
Learn more: Origami Firefly Paper Circuits
35. Convert Map Skills into a Fun STEM Challenge That Teaches Kids about Modern Navigating Aids and Technology Breakthroughs
Learn more: Map Skills for Kids
36. When Multiple Colored Lights Are Combined, This Fascinating Pastime Shows the Qualities of Light
Learn more: Color Mixing With Light
37. Electricity and the Path It Takes from a Battery to Power an LED Via a Circuit
Learn more: How to Make Salty Circuits
38. What about a Machine That Makes a Bird 'Fly' up and Down and Round and Round as the Handle Is Turned?
Learn more: Simple Bird Automaton
39. Make a Pinwheel to Assist Students in Learning more about the Technology of Turbines and Electricity
Learn more: How to make Paper Pinwheel craft
40. Play Kahoot, a Fun Quiz Game That Enables Students to Use Web Technology to Assess Their Comprehension of Class Material in a Quiz – Like Format
Learn more: Kahoot!
Engineering Project
41. Utilize a "Book of Structures" to Spark Your Creativity When It Comes to Blocking Building
Learn more: Book Structures Block Center
42. Experiment and Educate Yourself with Rube Goldberg Machines
Learn more: Rube Goldberg Machines
43. Make a Flag out of LEGO Bricks
Learn more: Learning With LEGO!
44. Assemble a LEGO Camping Lamp for Your Next Camping Trip
Learn more: LEGO Camping Lantern
45. Gumdrop Structure Is Ideal for Teaching Engineering Fundamentals
Learn more: Design Challenge: Gumdrop Structures
46. Build and Explore One – of – a – Kind Forts
Learn more: Ideas for Building Forts
47. Had a Great Time Painting with Catapults and Can't Wait to Try the other Suggestions
Learn more: 14 Amazing Catapults for Kids
48. Use Play Dough to Sculpt a Character, then a Circuit to Give Light to It
Learn more: Squishy Circuits
49. Building a Sturdy Plow for Snow Clearing or Gardening
Learn more: Build a plow
50. Create a Birdfeeder That Your Feathered Garden Companions Will Adore
Learn more: Make a birdfeeder
51. The Pulley System for Snacks Devised by Left Brain Craft Brain Is Quite Incredible
Learn more: Goldfish crackers
52. Take Part in the Construction of a DIY Wobble Bot Alongside Young Engineers
Learn more: Homemade Wobblebot
53. Construct a Basic Pulley Mechanism at Home and Enjoy Hauling Stuff up the Stairs with This Simple Gadget
Learn more: Pulley Simple Machine
54. Organise a Pumpkin Engineering Competition for the Children
Learn more: Pumpkin STEM Challenge
55. Buggy and Buddy Demonstrate Numerous Enjoyable Methods for Creating Hexbug Mazes
Learn more: Creating Hexbug Mazes
56. Construct a Cork Shooter and Learn about Trajectory Principles
Learn more: Cork Shooter
57. Experiment with a DIY Marble Run Constructed Entirely of Recyclable Materials
Learn more: Marble Course
58. Present the Children with Mysterious Engineering Bags
Learn more: Mystery Bag Challenges
59. Construct a Propeller – Driven Car Using only Common Tools and Materials
Learn more: Propeller Car
60. Install a PVC Challenge in the Water Table at Both Your Home and School
Learn more: PVC Pipe Physics
Math Project
61. Greater, Less, and Equal Are All Concepts That May Be Learned with Alligator Math
Learn more: Alligator Math
62. Pancake Addition Is an Excellent Way to Practice Adding Different Numbers
Learn more: Addition Pancakes
63. It Finally Springs! So It's Time to Make a Printable Set of Fraction Flowers with Fractions up to 1/10
Learn more: Fraction Flowers
64. This Easy – to – Assemble Number – Bag Game Is Ideal for Remedial Practice and Recreational Play
Learn more: Number Puzzles in the Bag
65. Sunshine Addition Activity for Kids is an Excellent Approach for Children to Hone Their Math Skills
Learn more: Sunshine Addition Activity
66. Have a Good Time Figuring out How to Solve This Egg Carton Puzzle. Math Puzzle Involving Christmas Trees
Learn more: Egg Carton Christmas Tree Math Puzzle
67. Using Toy Automobiles and Washi Tape, Teach Children about Measurement
Learn more: Math Car Racing
68. Playing with the Lego Multiplication Tower in Navigating by Joy 3D Teaches You something
Learn more: Multiplication Tower
69. Children Can Learn about Fractions Through This Watermelon Paper Plate Fraction Exercise
Learn more: Watermelon Fractions Activity
70. Assemble the Umbrellas with Your Child's Assistance, and Once Everything Is in Place, Begin Counting
Learn more: Umbrella Counting & Color Sort
71. Utilize a Massive Chalk Number Line to Impart Practical and Hands – on Knowledge of Numerous Mathematical Concepts
Learn more: Number Line Games
72. Planning Play Time Makes a Bespoke Spinner with Numbers and Math Signs Using Lipped and Stackable Styrofoam Cups
Learn more: Equation Spinner Cups
73. Making Sculptures out of Marshmallows and Toothpicks Is a Popular STEAM Activity, but Teach Beside Me Takes It a Step Further with These Geometry Cards
Learn more: Marshmallow Toothpick Geometry Cards
74. Maintain Children's Attention with This New Year's Eve Countdown Game
Learn more: Countdown Game
75. Investigate Fibonacci Day with These STEAM Activities – a List of Fibonacci Novels for Children, Art Projects, and a Fun Film for Children to Learn and Enjoy
Learn more: Fibonacci Sequence Projects
76. With This DIY Clock Activity, Students Will Learn about Analog and Digital Clocks and Time – Telling
Learn more: How To Introduce Clocks
77. Mini Eco Offers some Fantastic Printables for Creating These Platonic Shapes
Learn more: Platonic Solids Garland
78. Take Pleasure in Counting with This Enjoyable Pom Counting Activity
Learn more: Straw and Pom Poms Counting Game
79. Who Can Say No to Pizza – Even If It Is a Paper – Based Pretend to Play Pizza? The Nurture Store Has a Pizza Craft That Will Make Fractions Easier to Understand – and more Delicious
Learn more: Pizza Fractions Printable
80. Learners Aged 3 to 8 Can Benefit from a Hands – on Approach to Math by Engaging in Coin – Based Activities
Learn more: Math activities with coins
FAQS
What exactly is STEM?
In short, the abbreviation STEM stands for Science, Technology, Engineering, and Mathematics. STEM encompasses a wide range of academic fields that are increasingly important in today's society and industry.
STEM education aims to promote children's innovation by enabling them to use logic, computational thinking, and problem-solving skills that are essential for real-world applications in the world of tomorrow.
What is a successful project?
There are plenty of STEM toys, educational games, and apps to entertain kids in the present era. Thus the significance of traditional DIY STEM activities is dwindling. We have made this list intending to inform parents and teachers that they can achieve the same benefits by adding a simple instructional twist to their regular household activities.
There is no set criterion to fix what is a successful project. It is enough as long as it delivers on its purpose without costly overheads.
How are STEM subjects taught in the classroom?
STEM integrates and utilizes numerous educational practices. It helps children experience hands-on experiments, design projects, and write reports. They get a clear understanding of analytical skills and spatial awareness with the help of 2D & 3D shapes and engineering tools. Time spent on STEM education provides children with a solid foundation for further learning in mathematics, science, technology, engineering, etc.