"When you buy through links on aneverydaystory.com, We may earn an affiliate commission."
It is quite a challenge to pick the ideal name for your child. Being blessed with a baby boy is a joyous occasion, but naming your child can be challenging. Because you desire nothing but the best for your adorable baby boy, the pressure is enormous.
With so many baby names and references available on the internet, it can be really challenging to choose one for your lovely child! Choosing a powerful name is a unique possibility. The desire to provide the best for one's child is shared by many parents, and making detailed lists is a necessary step in achieving this goal. This is why we are here to assist you with our suggestions for the strongest names for boys.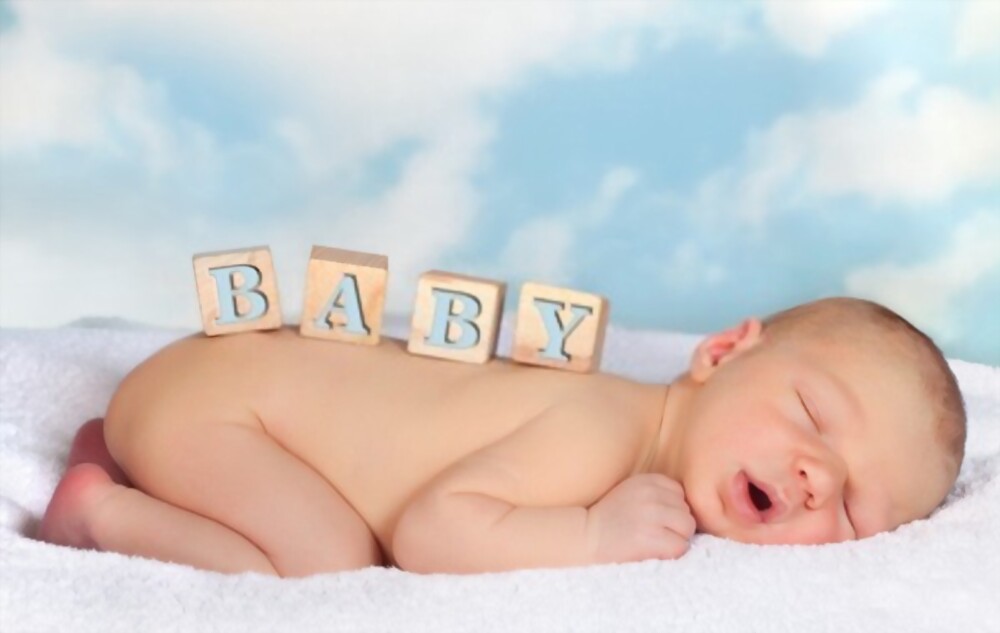 This list of strong boy names can assist you in selecting names that reflect the image you wish to project and have a strong meaning. Choosing the ideal name for your kid is no longer a difficult chore, thanks to this customized guide that ranks names from most popular to least common, along with their origins and meanings.
1. Adir
Adir, which derives from the Hebrew language, is a strong boy given a name that is not difficult to find. It literally translates as "mighty," and it will give your child a commanding appearance on the playground.
2. Ande
There's no denying it: this infant boy is destined to be a leader in his community! Ande is a powerful African boy's name that means 'pillar' in English. In Greek, the name Ande signifies 'manly and virile.'
3. Angus
The name Angus, which means "one strength," has Celtic and Gaelic roots, with the words "one" and "strong" being the most common translations. The name Angus is shortened to Gus by many parents.
4. Ayele
An Amharic given name from Ethiopia, Ayele translates as "mighty." Rastafarians regard Amharic to be a sacred language, and many of them acquire it as a second language as part of their religious training. Some reggae artists have recorded songs in Amharic and released them.
5. Alexander
The name Alexander comes to mind immediately when discussing great leaders. Although this powerful male name, which literally translates as "defender of mankind," has been popular for generations, there are other nickname possibilities, such as Alex and Xander, to consider.
6. Arnold
The Normans introduced the form Arnaud of the name Arnold to Britain. The author Arnold Schoenberg is a respectable namesake. Most of you may be surprised to learn that the revered Saint Arnold was of Greek descent. Who could not but think about Terminator actor Arnold Schwarzenegger?
7. Anders
A Scandinavian given name that translates as strong and is particularly prevalent in Denmark and Sweden. Anderson is another name for this variety. Andy is a nickname that can be used.
8. Aldric
Aldric is one of several German masculine boy names that have roots in the Old French language. It means strong, mighty ruler' and is one of many German masculine baby names.
9. Arsenio
Arsenio is a well-known Spanish and Italian boy's name that has its origins in the Greek language, where it comes from the name Arsenios, which means strong or virile.
10. Abelardo
To be called Abelardo is to be honorable and powerful. Adelard is a French name that has a Spanish translation. Often abbreviated to Abe, Abelardo is known as Abe. Former Ecuadorian President Abelardo Montalvo, Mexico's 43rd President Abelardo Rodrguez, and Spanish footballer and club manager Abelardo Fernández are all Abelardos.
11. Austin
The name Austin, which is remarkable in and of itself, is a shortened form of the Latin word Augustine, which literally means "great" or "magnificent." Austin appears to be a little more up-to-date, don't you think?
12. Adrien
In mainstream culture today, we see a lot of names that are variations of traditional ones. Names like Declan and Dillion are unique ways to find a variation on a classic name. Adrien is one such variation on the masculine name Adrian.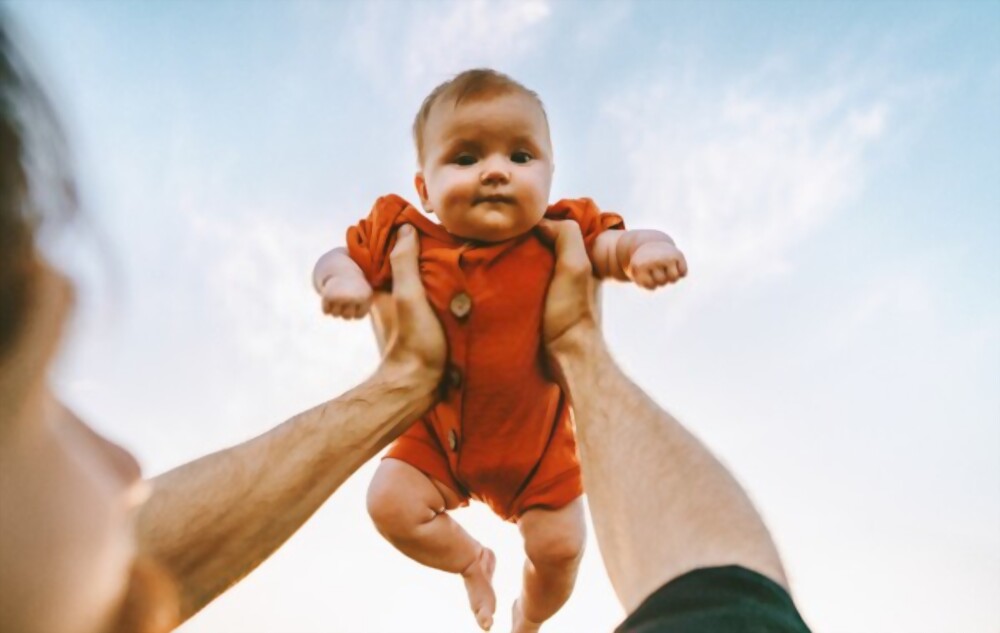 13. Andrew
The name Andrew, which means "manly," is quite popular, and for a good reason: it's a powerful, sturdy name with a multitude of fascinating historical namesakes. Like Alexander, Andrew has numerous nickname alternatives (Andy, Drew). Thus it can be shortened if desired.
14. Azeil
Azeil is a Hebrew first name that means "God is my strength." It was a relatively common given name in Israel throughout the Middle Ages.
15. Amell
Amell is a name in German that means "power of an eagle." More powerful than this, we believe, cannot be achieved.
16. Atticus
If you are a fan of "To Kill a Mockingbird" by Harper Lee, Atticus Finch, the novel's compelling protagonist, will inspire you to fight the good fight. The origin of the name is the Latin language.
17. Armstrong
Armstrong is a relatively popular surname that has recently made its way into the world of masculine first names. Its meaning is (literally)'strong arms. Who would have thought it?
18. Alcibiades
Alcibiades is an ancient Greek given name that means "power." During the Peloponnesian War, Alcibiades was noted for flipping his loyalty from Athens to Sparta and back to Athens.
19. Abraham
In 1861, Abraham Lincoln was elected president of the United States, and he had the desire to unite the country. The years preceding his assassination in 1865 were marked by his unwavering dedication to his goal.
20. Asoka
There were several kings who were given the title "The Great," and Alexander was not the only one. With such profound emotion over the death and devastation caused by the Kalinga War, Asoka, the Indian emperor, decided to give up the throne and become a Buddhist monk.
21. Andreas
The Greeks have always been linked with power, strength, and masculinity, and with good reason. Andreas is a Greek name that translates as "strong and manly."
22. Barrett
Barrett is a German given name that translates as 'bear strength.' This name appealed to us because of its pleasant pronunciation. A literary association with Elizabeth Barrett Browning can also be found in this location. You might want to think about using this name for your newborn girl as well!
23. Benhail
Benhail is a Hebrew given name that translates as "son of power." During the third year of King Jehoshaphat's rule, he dispatched a prince named Benhail to teach throughout the land of Judah, where he was welcomed by all.
24. Barin
Barin is a Tuetonic word that translates as "noble fighter." This is a good choice for a kind and bold young man.
25. Bernard
Yes, we are all aware that Saint Bernard resided in the Alps and that his given name was Bernard. What it really signifies, though, is unclear. It literally translates as 'bear strength.' Over the years, this moniker has taken on an intellectual connotation, with most of the Alpine vigor having been lost.
26. Barlas
This is a name that isn't too common in our neck of the woods, but it is a very popular boy's name in Turkey. Barlas is a Turkish name that means 'brave hero' and 'chivalrous,' making it a fitting choice for your little peanut.
27. Bertrand
A strong and gorgeous baby boy's name from the German language means shield or bright shield.
28. Berthold
Berthold is a German given name that means "brightness and strength." Berthold is also known as the "bright ruler" in several cultures because of the disparities in interpretation and the ways in which languages change and evolve over time.
29. Batair
'Strong warrior' is the meaning of the surname, which is of Scottish origin. I like the way it sounds since it's distinct and intriguing.
30. Brian
The precise significance of the name Brian is contested. However, some say that it derives from the Irish Celtic word bri, which means strength or power. Is it true that Albus Dumbledore, the fictional founder and head of the Order of the Phoenix in the Harry Potter novels, has the middle name Brian?
31. Basshar
Despite all of the hardships in the country, Syrian President Bashar Al-Assad has maintained his strength and firmness in his position. One of the world's most important leaders, without a doubt.
32. Berk
Berk is a Turkish baby boy name that means "hard and substantial." It is one of the more unusual strong boy names.
33. Charles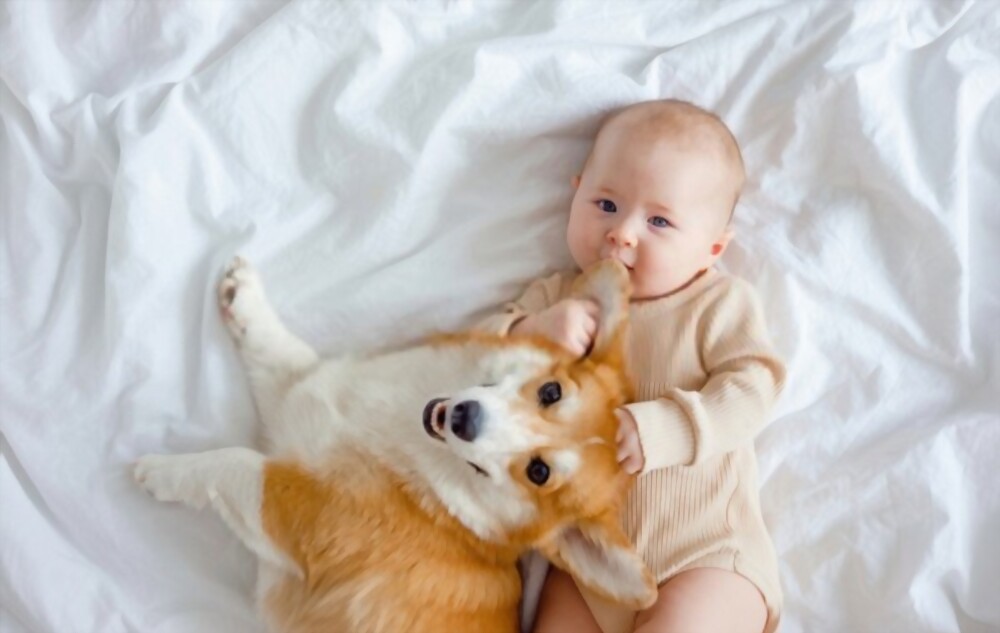 The name Charles (which also has the meaning "manly") is derived from the Germanic karl, and it has a lengthy history of ties to the British monarchy and the royal family, dating back to the Middle Ages. In addition to the ten monarchs of France, the namesake has been used by the kings of Hungary, Naples, Sardinia, and Wüttemberg, as well as by English royalty.
34. Chasin
Chasin is an old Hebrew name that means powerful or mighty, and it is one of our most popular strong baby boy names. Chase is a popular nickname that can be shortened as well.
35. Chacha
Some sources claim that Chacha is a Kiswahili given name from East Africa that means "strong." It is a Bantu language spoken by around 80 million people in central and eastern Africa, where it is the primary language of commerce.
36. Cathal
The name is of Irish origin, yet it has an unusual pronunciation and is unheard of. It literally translates as "powerful in battle."
37. Denzell
Denzel is a diminutive of Denzell. This historic Cornish surname was given a whole new meaning thanks to Denzel Washington. The actor's stage name was chosen to honor the doctor who delivered him. The name comes from the Latin word for powerful.
38. Donaghy
The name derives from the Celtic language and means "strong combatant." As a beautiful-sounding name, it is a wonderful option for parents looking for something different for their children.
39. Donal
This is an Irish given name that translates as "proud chief." Consequently, if you want your kid to be a leader, this is the one to choose. It also works well with any other second name you might have.
40. Dries
Looking for something with a Dutch flair. Then this is the one for you, then. Furthermore, guess what "man or warrior" means. The name is short and sweet, but it conveys a sense of being different, forceful, and strong.
41. Drusus
The Colosseum is a fantastic example of how the Romans have never been able to keep up with their opponents in terms of power. Drusus is an old Roman name that means "powerful and with a superb sounding moniker" in English.
42. Etan
Etan is the Hebrew form of the given name Ethan, which is pronounced Ethan. This is a highly frequent given name in Israel. Etan's meaning might be translated as 'strong and forceful.'
43. Eric
As one among the more well-known newborn boy names that mean strength,' this is a powerful Norse name that means 'ever mighty,' and it is derived from the word 'ever.' Eric Clapton, Eric Bana, and Eric Idle are all notable Erics, and your baby-to-be will join their ranks in no time.
44. Ezekiel
The name Ezekiel, which refers to a prophet from the Old Testament, literally translates as 'God strengthens.' It is possible to reduce this name to Zeke, but the full form has a more forceful ring to it. It is quickly gaining in popularity, joining the ranks of other Biblical names such as Ezra and Asher.
45. Eberado
Although it appears to be a tad lengthy, this German given name signifies "powerful boar and brave." As a result, if you have a powerful last name, this could compliment it and make it sound more regal in tone.
46. Eli
Eli Borad, the titan of the art world, must be well-known to the people of Los Angeles. This is a name that has been gaining in popularity, and it has entered the top 100 for the first time in this year's ranking.
47. Ethan
One of our top selections for newborn boy names is Ethan. Despite the fact that it technically means "hard and robust," it has a lovely ring to it. Because of its ties to both Wales and England, it also has a royal ring to it. Tom Cruise's presence in the Mission: Impossible film series helped to popularize the term.
48. Everett
The name Everett, which means "brave as a wild boar," has gone a long way from its origins as Evered, which was taken from the Old English name Eoforheard (which means "wild boar"). Everett is a name that can be used for either boys or girls, so you may use it if you want to keep the gender of your child a secret.
49. Fadi
This Arabic given name, which means "savior," is short, charming, and current. If you like a brief name that does not require a great deal of mental work to remember, this is the one for you.
50. Franklin
Even amid the Great Depression and World War II, the 32nd president of the United States, Franklin Roosevelt, managed to keep the country's spirit alive. His fireside conversations with powerful people from various countries helped to keep the country afloat even during the most difficult of circumstances. The name Franklin evokes feelings of devotion and bravery in the listener.
51. Finely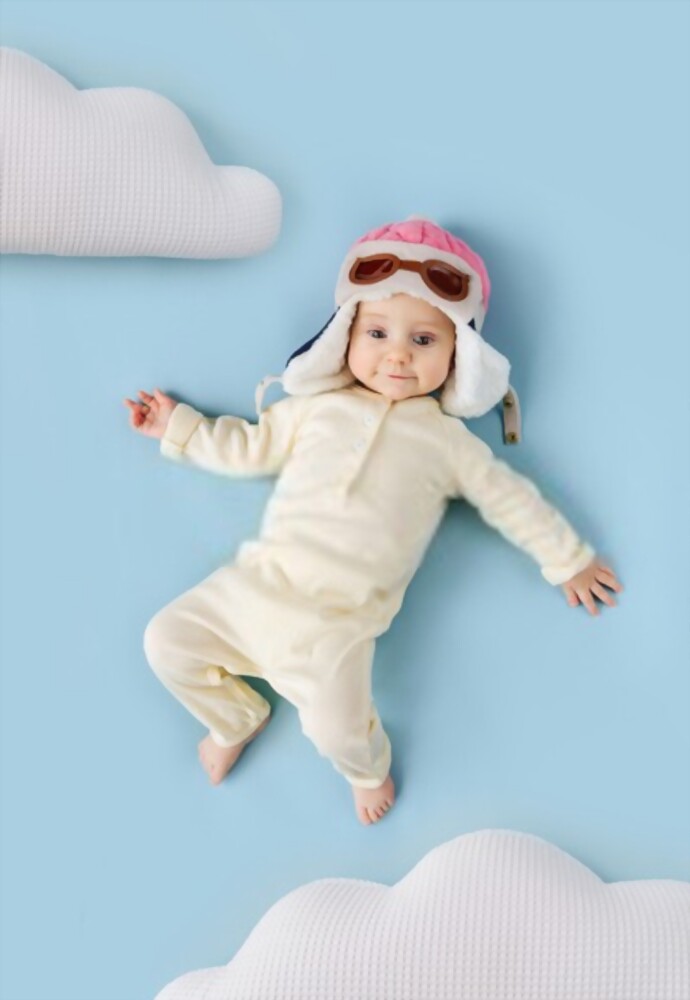 This is a Scottish given name that translates as "fair warrior." You can also change the spelling to Finian to make it sound more Irish. It translates as "handsome warrior" in Irish.
52. Farrell
You should consider giving your son this Irish name if you want him to grow up to be a hero or a courageous man. The Irish have their own distinct sense of style and panache, and this name reflects that.
53. Fermin
Fermin is a Basque variant of the word Firmin, which signifies firm and powerful. In Pamplona, Spain, Pamplona's annual Festival of San Fermin includes the world-famous Running of the Bulls. It honors the martyrdom of Saint Fermin, who was dragged to his death by his own feet after being tethered to a bull.
54. Griffin
The name Griffin is derived from the Welsh name Gruffudd, which translates as "prince" in English. A mythological monster that is half-eagle, half-lion by name, it is also known by this name. If that isn't a striking visual, what is?
55. Gabriel
You need to look no further than Gabriel if you're seeking a biblically inspired name that also feels contemporary and powerful. Gabriel's meaning translates as "God is my strength." In the Bible, the angel Gabriel informs Mary that she will be the mother of a child, and she rejoices.
56. Grant
Grant was originally used to refer to a "tall" or "great" person, and it derives from the French words graund or grant, which both indicate "great." It's a great and powerful name that would suit any boy.
57. Garrett
Garrett is an Irish given name that was formerly in the top 100 most popular names but has since fallen out of favor. It is an Irish variant of Gerard and literally translates appear strength. Garrett made an appearance in the Twilight series as well. He appeared as one of the vampires in the novel Breaking Dawn.
58. Godric
Attention, all fans of Harry Potter! Godric is an ancient Anglo-Saxon name that means "might of God" and is also the name of one of the legendary founders of Hogwarts, the courageous Godric Griffindor.
59. George
In addition to George Washington, the first president of the United States, several other Georges has contributed to the nation's power and prominence. George III was among the most prominent rulers of Ireland and the United Kingdom. Then there is George Harrison, the renowned musician, and vocalist. George Clooney is among the most well-known actors in Hollywood.
60. Guevara
You've probably figured out who we're talking about here. Ernesto Che Guevara, an Argentine revolutionary, was one of the most prominent figures in the Cuban Revolution. He was also a qualified physician and guerilla warfare leader.
61. Helmer
As a given name, it comes from Sweden and literally translates as "fighting rage." When coupled with the appropriate last name, the name has a distinct ring to it that will sound amazing.
62. Harvey
When Harvey Milk became the first openly homosexual politician elected to a position of public trust in the United States, he made history. He battled for the rights of individuals who were unable or unwilling to speak for themselves, in addition to being a powerful advocate for love, courage, and bravery. In the 1970s, he was also instrumental in the passing of a gay rights ordinance. It so happens that the name means "battle worthy."
63. Haile
Haile is the most prevalent Amharic name in Ethiopia, and it implies power or force. From 1930 through 1974, Haile Selassie I ruled Ethiopia as emperor. After joining the United Nations, League of Nations, and establishing the Organization of African Unity, the precursor of The African Union, he declared Ethiopia's capital city, Addis Ababa, the headquarters of the Organization.
64. Hunter
In the olden days, when surnames were associated with a person's vocation, Hunter was a name reserved for individuals who went on hunting expeditions. It has now established itself as a popular first name with powerful quality.
65. Henry
There have been a number of Henrys throughout history. It is quite frequent among political leaders as well. One of Shakespeare's plays was named after the character who inspired the term. That's a very strong moniker, right there.
66. Herbert
If you want your son to be an "illustrious warrior," then this is the option for you. The name, which is of German origin, is ideal for parents who have great expectations for their kids.
67. Hercules
The legend of Hercules is well-known to all, and it is a name that conjures up images of the personification of power and beauty. The name is of Greek origin, and it translates as "Hera's splendor."
68. Igor
Powerful individuals from the Nordic region are well-known, and their names are linked with strength and might. Igor is a Scandinavian given name that means "heroic warrior."
69. Imre
Imre is a Hungarian given name that translates as "power." It is most commonly heard in Hungary, but it is also heard in Estonia, where Imre's birthday is celebrated on April 10th. Name days are days on which a saint with a particular name is commemorated in some cultures, such as the Chinese.
70. Ivar
Icelanders are warriors at heart, and they live with a warrior's attitude. Hunting is in their blood, and the name Ivar translates as "bow warrior" in Icelandic. It is also known by the spelling Ivor.
71. Idris
A poetic and powerful Welsh given name that translates as 'fiery leader' or 'prophet.' Since the arrival of a certain Idris Elba on our screens, this powerful baby boy name has been steadily rising in popularity. There can be no doubt that "leader" is one of our favorite boy's names.
72. Jabbar
Jabbar is an Arabic given name that means "strong." Islam recognizes 99 names for God, one of which being Al-Jabbar, the Arabic name for the constellation Orion, which is commonly known in English-speaking countries as the Orion Belt.
73. Julius
The name is of Greek origin, and it translates as "youthful and downy." This is one of the most beautiful names ever coined by the ancient Greeks.
74. John
Among the well-known persons are John F. Kennedy, John Adams, Pope John Paul II, and John Quincy Adams. The name John has been a popular choice throughout history. The name John was much more famous during Biblical times because it was given to not one, not two, but twelve of Jesus' apostles.
75. Kendrick
Kendrick's origins are unclear, although it is believed to derive from Welsh and Scottish names that signify "chief" and "hero," as well as names that translate to English as "royal" and "power."
76. Kawan
Kawan is a Javanese given name that means "strength" or "power." If you're looking for a name with a strong ring to it, then this is your top option.
77. Kenzo
Kenzo is a common Japanese name with many creative bearers, such as the award-winning architect Kenzo Takada, the painter Kenzo Okada, and the fashion designer Kenzo. It was even chosen for their son by Kimora Lee Simmons and Djimon Hounsou. The definition of Kenzo is "healthy and robust."
78. Kano
Kano is a Japanese given name that translates as masculine strength' or 'capacity.' It's one of the most aesthetically beautiful crossover names out there.
79. Liam
The name Liam, which is a shorter variant of William and has more Irish origins, has emerged as a distinct entity in recent years. Liam, whose name means "steadfast guardian," is a robust, slightly edgier version of William.
80. Leonardo
Here's a great moniker for your little polar bear. The name, which translates as 'brave lion,' is strong and savage, yet it also has a beautiful vibe.
81. Maynard
Maynard is a German given name that translates as 'brave, hardy, and strong.' However, the name should not be pronounced like May-nerd. You will be putting an end to a wonderful moniker.
82. Martin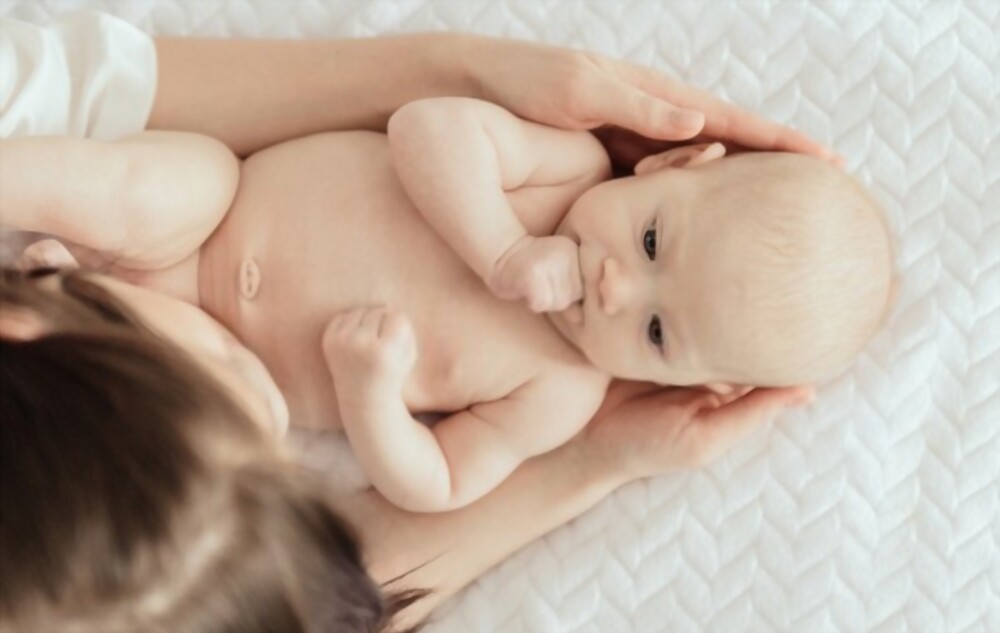 It is impossible to overestimate Martin Luther King Jr.'s significance and force, as he is one of the most significant and powerful figures in world history. In addition to being a formidable name, the connotation of the word is as formidable, as it literally translates to 'warlike.'
83. Maoz
Born during the Jewish festival of Hanukkah, which marks the rededication of the Jewish Temple, are males with the name Maoz. Currently, the song Maoz Tzur is being performed. The direct meaning of the Hebrew word Maoz is strength.
84. Nero
Certainly, the Roman emperor Nero may not have set the best example for your young boy to follow, but he does have one of the more powerful Roman names, Nero, which literally means "strong" in Latin.
85. Njord
The name Njord is a strong choice for a baby boy who is born into a seafaring family or who lives near the sea. Njord was the Norse God of the sea, and his name derives from the Norse word for strong.'
86. Oswald
The name Oswald means 'divine might' in German. Aside from its link with the endearing cartoon character, Oswald also has literary ties to the world of literature. There are references to it in both Shakespeare's King Lear and Chaucer's Canterbury Tales.
87. Osiris
Osiris is the name of the legendary Egyptian God who dies and reincarnates once a year, according to legend. The name Osiris is derived from the Greek word for strong vision.
88. Oz
Oz is a Hebrew given name that means "might and strength." It is the abbreviation for Ozni, who was Jacob's grandson according to the Bible. With the popularity of other 'O' names such as Osmond, Osgood, and Ozias on the rise, Oz would be a potential option as well.
89. Phoenix
Although the Phoenix is a mythological bird, the narrative behind it makes it a worthy choice for a child's given name. Rebirth and the ability to never give up are symbolized by the Phoenix, an ancient bird that rises from its own ashes.
90. Quillon
Quillon is a Latin given name that translates as strong or crossing swords. Although the name appears to be beautiful when written, its pronunciation is not particularly appealing. It's pronounced as Kill-on, which may cause the young one to become confused and wander off. It is possible to use Killian, but it has a whole different connotation.
91. Richard
If you're looking for a popular and robust boy's name, Richard is a great choice! Richard is derived from the Old German term meaning 'brave ruler' and can also be abbreviated as Rick or Rich.
92. Ryker
Ryker is a Danish given name that translates as superior strength.' It is becoming increasingly popular for a variety of reasons, including its fashionable 'Ry' beginning and its two-syllable rhythm. In the last decade, the name has risen from #30 to #151 in the popularity rankings.
93. Swithun
Swithun is an English given name that means 'quickness, strength.' It is also written Swithin. It is related to St. Swithin's Day, who was a prominent weather forecaster who lived in the fifth century. The name would undoubtedly be a standout choice.
94. Stark
It's no wonder that the Starks were the unshakable rulers of Winterfell in the hit television series Game of Thrones; after all, the name Stark is German for strong as well as Scottish and English for "unyielding."
95. Thor
Despite the fact that your son does not resemble the Asgardian, giving him a name that means 'thunderous' will endow him with strength beyond his wildest expectations.
96. Uzziah
Uzziah is a Hebrew given name that translates as 'Jehovah is my companion.' As far as Biblical names go, this is one of the most uncommon and distinctive. It was the title given to the long-reigning queen of Judea by this name. Those looking for an unusual Old Testament name will undoubtedly find it appealing.
97. Valentine
Valentine is a charming Shakespearean given name that has romantic connotations to it. In addition, the name was borne by the third-century martyr, St. Valentine, whose birthday is commemorated on February 14th as Valentine's Day in the modern era. Valentine's Day has the meaning of strength.'
98. William
There is a slew of notable Williams who can serve as inspiration for your baby guy. William is a powerful German given name that translates as 'protector who is willing' or 'violent warrior.' William has a slew of wonderful nicknames, including Will, Bill, Billy, and Liam, among others.
99. Warrick
"Defending commander" or "powerful ruler" are two meanings of the Old German baby boy name "Kaiser." It can alternatively be written using the Old English spelling Warwick, which means "buildings by the weir" or "from the county of Warwickshire."
100. Zale
Zale is a name that has a pleasant ring to it as well as an appealing meaning. This Greek given name translates asset strength.'