"When you buy through links on aneverydaystory.com, We may earn an affiliate commission."
The modern world is full of opportunities for young people like you to learn and grow. Books, school, and online resources are all amazing learning tools, but sometimes it can be hard to get the quality education that you deserve. A subscription box service is an easy solution that will give you all the knowledge your heart desires at a fraction of the cost.
Whether you're interested in careers or just having some fun with your friends, these educational subscription boxes are worth looking into. Bookmark this guide so you don't end up missing out on anything!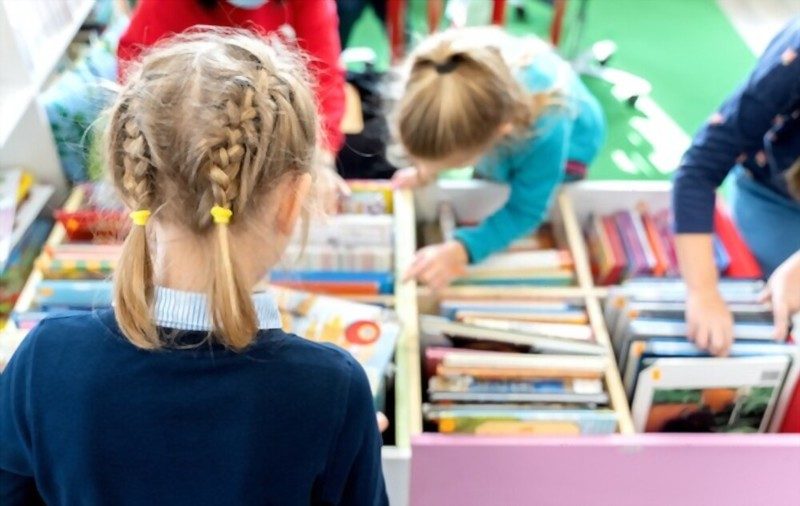 1. Loop Lab Box
Loop Lab is a monthly science subscription box with a focus on fun, interactivity and entertainment. It gets kids off screens and immersed in the world of STEM at home with different science themes each month. Created by the team at Mad Science, with over 35 years of experience creating educational and entertaining science programs for teens.
Experimentation Skills – Science can be complicated but it doesn't have to be. Teens can discover how scientific discovery is just trial and error. Once they have mastered an experiment, they will gain more confidence in their own skills and abilities.
Check it out: Loop Lab Box
2. Crafts Crate
If you're looking for something that will not only entertain you but help you become more creative and productive, then Crafts Crate Subscription Boxes are the perfect solution!
Crafts Crate is a monthly subscription box service that sends out preselected crafts kits right at your doorstep. With every shipment comes instructions, materials, tools and creativity. From DIY soaps and gifts to woodworking projects and paper crafts, there's something to appeal to all tastes.
Crafts Crate is specially designed for teens and people who are always on the go. With its compact size, it's easy to store a spare basket or closet in your house. Each subscription comes with a detailed guide and list of what materials are needed for every project so it's never too late to start!
Check it out: The Adults & Crafts Crate
3. Paletteful Packs
Paletteful Packs is the monthly art subscription service that wants to help create a work of art with an amazing array of supplies. Join our creative community, where each month has a thoughtfully curated theme. There are three types of packs: the Premier Pack, Petite Pack , and Young Artist Pack . Each month includes amazing art supplies like watercolor paints, colored pencils, oil pastels, glitter, stickers and more! Paletteful Packs will help you discover new brands and supplies while helping you gain a new appreciation for old favorites.
Check it out: Paletteful Packs
4. DIY Décor Subscription Box
The perfect box for teens who are looking for a project to do with their parents, grand parents, or friends. The Details: Home Box – For the beginner woodworker; includes 3-4 wood pieces. Holiday Home Box – For the beginner woodworker; includes 2-3 wood pieces and is calendar specific to Halloween, Thanksgiving & Christmas. Age 14+. Ages 14 and up are suggested. Poppy's Hobbies makes the majority of the wood components and assembles all of the kits.
Paint, ribbon, and other accessories are included in the Home Boxes (with the exception of a hot glue gun and scissors).
Check it out: DIY Décor Subscription Box
5. Doodle Crate
Doodle Crate is a platform for young makers to share their creative ideas. Investigate fun making tools and techniques to see how materials may be transformed. Kids learn to handle other obstacles with tenacity and persistence as a result of initiatives that stimulate creativity and build inner confidence and a strong sense of self.
Doodle Crate emphasizes the importance of play, and offers a crafty subscription box that gives a platform to creative minds. Doodle Crate arrives full of amazing materials and expert instructions to help young makers unlock their inner creativity.
Check it out: Doodle Crate
6. Box Of Matter
You might be wondering what's inside a box of matter? Each month, you'll receive a new collection of fascinating artifacts from around the world that you may bring back to your own house. It's not unusual to find a wide range of interesting materials, tools, and artifacts from various fields of study inside a box. It's like your own personal scientist at home! You'll get prehistoric fossils, scientific tools, cutting edge materials, historic artifacts and other fascinating things.
Box of Matter contains a variety of products. From minerals to seeds to fossils and everything in between. This subscription service is so much more than a simple monthly box to arrive on your door step (which is definitely awesome). Along with the wide variety of items you will receive a booklet that goes into depth about all these objects and how they are used, helping you learn new things every single month.
Check it out: Box of Matter
7. KidStrings Box Bi-Monthly
KidStrings Box Bi Subscription Boxes are a perfect solution for string musicians of all ages. Unlike other subscription boxes, we have you covered across 5 instruments, with sheet music included tailored specifically to your instrument of choice. Everything you need to learn the featured item is included in each and every box: sheet music prepared for your chosen instrument (violin, viola, cello or bass). Ortega Junior strings, our most popular and especially suited to young learners. A beautifully-presented instrument guide that explains how to hold the instrument correctly, where to place the fingers, and how to get started with helpful tips. A cute accessory that compliments your child's favourite piece, or helps them get right into learning another one!
Check it out: KidStrings Box Bi-Monthly
8. Madbomr
Madbomr is the world's first subscription box company built for graffiti and street art enthusiasts. They work with handpicked artists to produce exclusive monthly content, which includes high-quality graffiti art supplies, always at an affordable price. Their killer team strives to provide you with the best graffiti gear possible and help foster a new generation of original, creative thinkers that are willing to go against the grain of society.
Subscribers are immersed in a culture of active creation, pushing the envelope, and never being afraid to fail. Madbomr boxes are curated based on our artists' passions and skill level. In addition, each pack includes new artists and monthly trade stickers. Become a member and start annotating your artwork now!
Check it out: Madbomr
9. My Sci-Fi Club Subscription Box
My Sci Fi Club offers an out of this world deal for enthusiasts of science fiction and fantasy. Science fiction, fantasy, or "surprise me" for a blend of all three genres are the options available to members. They also have exclusive books only accessible to members, which are sent right to your door monthly. If you love books, My Sci Fi Club is a subscription box that's out of this world!
Check it out: My Sci-Fi Club Subscription Box
10. Charcoal Expressions Drawing Box
Art is not always easy, especially when it comes to drawing. But Charcoal Expressions Drawing Box's mission is to make art more accessible by providing all the necessary materials, supplies, tutorials and more.
Charcoal is not as easy as it looks. It requires a lot of practice and patience to get the hang of it. Charcoal Expressions Drawing Box's mission is to make art more accessible by providing all the necessary materials, supplies, tutorials and more. They are here to take the intimidation out of these charcoal drawings.
Check it out: Charcoal Expressions Drawing Box
11. Scribbler Box Subscription
A Scribbler Box Subscription is the perfect way to create a community of like-minded people who are all excited about writing. The boxes are set out by age group, so no matter what your age is, there will be a box just for you!
You can also sign up to have your own box that you can send out to friends and family as gifts at any time! It doesn't get much better than this."
Students today are constantly being bombarded with distractions. With new technological advances coming out every day, it becomes harder and harder for them to find time where they can focus on their studies. This means that they have to constantly be on the go. If you have a teen who is struggling with school because of these distractions, Scribbler Box may just be the thing you are looking for to help them out.
Scribbler offers multiple subscription tiers and the prices vary based on which one you choose. You can subscribe weekly, monthly, or quarterly.
12. MEL Chemistry
For the duration of the subscription, each member receives a box containing everything they'll need for their experiments. Each MEL Chemistry package includes a minimum of two to three experiments. The subscriptions are supported by the MEL Science and MEL VR smartphone apps, as well as virtual reality technologies. In addition to graphic step-by-step directions, you'll learn about the science behind the entertaining science projects for kids. Get unlimited access to more than 70 virtual reality lectures, 400 DIY activities, and a science article for one low monthly fee.
CHeck it out: MEL Chemistry
13. Knit Crate Box
KnitCrate delivers high-quality, artist-dyed yarns in a variety of colors and fibers to your doorstep. There is nothing more enjoyable than sitting down with a project, some quality yarn, and your own two hands. Whether you're knitting or crocheting clothes, toys for the kids, or just making something for yourself – Knit Crate will make sure that you don't run out of material.
Knit Crate subscriptions are reasonable and affordable. With their Quick-to-Stitch box , the Sock Knit & Crochet Club or Malabrigo Quarterly Club, or Mrs. Crosby Travels Quarterly Club you can pick the one that fits your budget. Each subscription box provides top of the line yarns delivered to your door on your schedule.
Check it out: Knit Crate box
14. The Inky Box
The Inky Box is the coolest subscription box in the world. It's a monthly delivery of items, designed to help teens and adults create all of their favorite crafts. You'll get high-quality supplies like calligraphy pens and spiral bound sketchbooks, as well as awesome projects that will have you drawing your own comic books in no time at all!
Learn about the world of art with Art for Teens, a subscription box designed specifically to assist teenagers in learning more about art and drawing. Each box comes with a different theme and will offer you the opportunity to create fun projects that will also help you learn!
Check it out: The Inky Box
15. Backpack The World
Teens today are on the move, but there is a wealth of questions that they just aren't able to answer on their own. They may want to learn more about a particular country, or what it's like living and working/studying in another culture. For these reasons, educational subscription boxes have been created with young travelers in mind. The kit includes engaging materials that teach children new skills, information about the country itself and its people and traditions as well as items for exploration of the area such as field guides/flip books for kids. Kids are introduced to a new country and culture each month and given the tools to explore it on their own.
It's no secret that kids love learning about new cultures, especially if there are opportunities for them to explore said culture in the form of travel, even if it is vicariously through a subscription box. These educational subscription boxes are geared towards children in middle school, high school and beyond. The education comes in the form of interactive materials that introduce children to new countries, cultures and ways of life. Not only do they get information via fun activities but they also get items that they can use when they eventually make the trip themselves. Then they will have some idea what to expect when visiting this particular country.
Check it out: Backpack The World