"When you buy through links on aneverydaystory.com, We may earn an affiliate commission."
It's almost time for school to resume! It's a thrilling and hectic time for everyone involved, and even though we repeat the ritual year after year, it never seems to get any easier. However, given that we're all in this together, perhaps it's time to inject some lightheartedness into the mix while you savor the last days of summer. These back-to-school memes will resonate with both parents and teachers as we enter the fall.
Many thoughts go through the heads of educators as they plan their first day back at school in September. What will it be like to be teaching again after a summer break? How has the job market changed since last year? Will my students remember my lessons from last year, or do they need to start from scratch? The answers can seem daunting, but don't worry! There are plenty of memes online that can help you pass on your wisdom and wisdom-ee's with ease.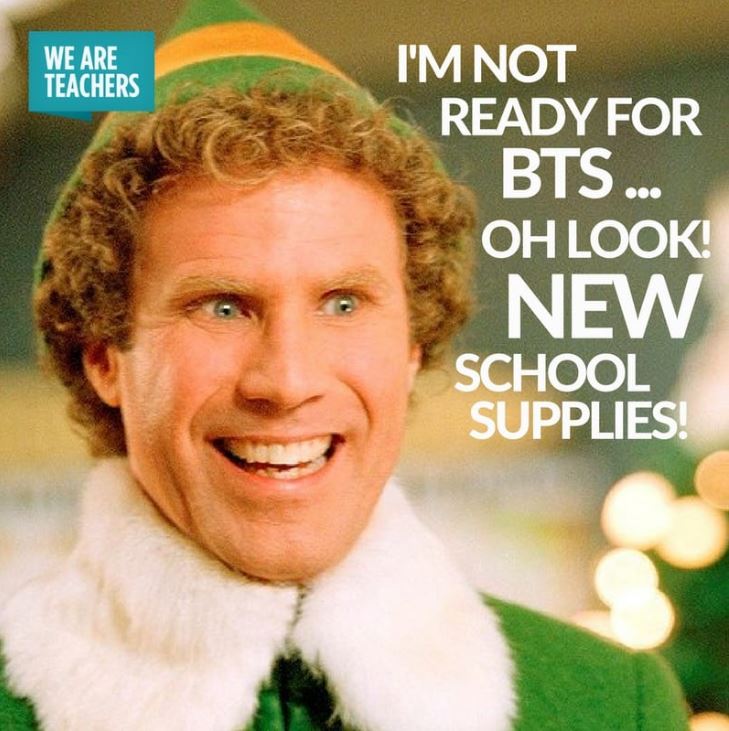 May these serve as an inspiration, a source of laughter, and a reminder that the weekend is always just around the corner! We appreciate you continuing to do what you're doing for another year!
1. Allow The Back-To-School Memes To Commence!
Oh, you don't get it, do you? Allow me to convey it to you once more in the same manner.
2. An Excellent Reason To Shed Tears
It always seems to pass by too quickly. Keep up with the best back-to-school sales this year once you've finished laughing at these hilarious back-to-school memes.
3. Reality Has A Way Of Getting Under Your Skin
The truth can be both painful and shocking at the same time, and this is especially true in some situations.
4. Mood
It's impossible to put into words how I felt.
5. Victory For Marketing
Refreshments for the back-to-school season.
6. Everything Is Over
Because you've only recently become accustomed to your natural rhythm.
7. Beware
Relax your muscles and take a few deep breaths.
8. I'm Awake All Night.
Spending late nights grading papers…
9. Despite The Fact That We Love You…
I'm merely attempting to determine how to prevent my posters from tumbling off the wall over here.
10. You Can't Control Your Emotions
Because you may be experiencing conflicting emotions.
11. Stay Strong!
It does a great deal of damage.
12. Feelings Of Ambivalence
Due to the fact that you look forward to it while also dreading it
13. I'm Completely Exhausted.
This is due to the fact that all of the preparation for class drains your energy reserves.
14. I Was Of The Opinion That It Was
Maybe if I gaze at my computer screen for a long enough period of time, my lesson ideas will write themselves.
15. Even If It's Just A Dream, I'll Keep Dreaming
Because, after all, you can dream, can't you?
16. Prepare Yourself For The Barrage Of Excuses To Come Your Way
The terrible aspect is that the parents would almost certainly agree with the child and accept full responsibility.
17. Two Types Of Children Exist At All Times
When your youngest cannot stop talking about returning to school, and you are covertly enticing your oldest with larger Christmas presents if they pass math this year.
18. COVID-19 Style For The First Day Of School.
With the current COVID-19 pandemic, this could be the new school uniform for your children.
19. I'm Sorry, But…
This semester, I'm determined to put in my best effort and earn high marks.
20. It's Time To Get Back Into The Swing Of Things With Your Side Hustles
You enjoy instant ramen, don't you?
21. Today Is Not The Day, Satan!
Whenever you're being observed by a superior and Brian starts shouting in the middle of your lesson plan, you know you've reached a breaking point.
22. When Rou Are Absent From School For A Day
Thus ends the notion of having a sick day.
23. It Is Not As Simple As It Appears!
To some extent, creating a seating chart is similar to completing a crossword problem from the New York Times.
24. However, It Is A New Year, So I Suppose That Is Acceptable
.
Teachers never seem to get the concept that it is simply not this day, and that when it is that day, we will not inform them.
25. In This, We're All On The Same Team.
Please remember to become best friends with your support workers…
26. Grading Papers Is A Never-Ending Task, Much Like This Collection Of Back-To-School Memes
I've completed all of my grading, and now I'm working on another stack of papers.
27. Also, Take A Look At Your Retirement Plans
In any case, you will have complete freedom to use the restroom.
28. Lying About The First Day Of School
Yes…
29. Because Those Figures Continue To Rise
False.
30. Make Every Effort To Work To Your Advantage
But even if it doesn't work out, we'll still have memes to giggle about in the meanwhile.
31. There Are Only 5 Minutes Left
I was head over heels in love with the bed.
32. There's Always One Around
Even before COVID-19, putting together a classroom was a difficult task; good luck putting one together this year.
33. You'll Hear This One From Every Teacher
But, but, but, but… He was also engaged in conversation!!!!
34. Just Remember To Take Things One Day At A Time.
Try not to pay attention to the anecdotes told by the teacher.
35. In Every Situation, Including A Pandemic, It Is Unavoidable
The administration will not be deterred from giving all of this good PD by any amount of social estrangement.
36. This Is Exactly How I Feel.
Accurate.
37. And There Will Be Days When Your Patience Will Be Put To The Test
I'll simply forward the lesson plan to your parents, and they'll be on their own from there.
38. I Understand Your Anguish
My expression when I've just finished providing directions and a student approaches me and asks what to do.
39. This Is Why Tests Take So Long; It Is Not Due To The Fact That We Are All Ignorant
However, ridiculous questions demand equally idiotic responses.
40. You Are Multitasking Kings And Queens
The entire day of school was spent learning about these topics.