"When you buy through links on aneverydaystory.com, We may earn an affiliate commission."
I recently discovered a new trend making its way back into the US: the next generation of baby boy names is taking on a Victorian flavor. Read on to see if these names are for you. Over the past decade or two, parents have abandoned traditional boy names like William and James for more modern options like Liam and Logan. With over 30% of moms preferring traditional boy names over popular ones from 2007, it's time to revisit what was once considered outdated. These new-old-school options may be perfect for your son! Here are some of the best Victorian-inspired baby boy name ideas from our list: Vincent Drake, Frederick George III, Edgar Edward I., Jasper Edward Lawrence IV.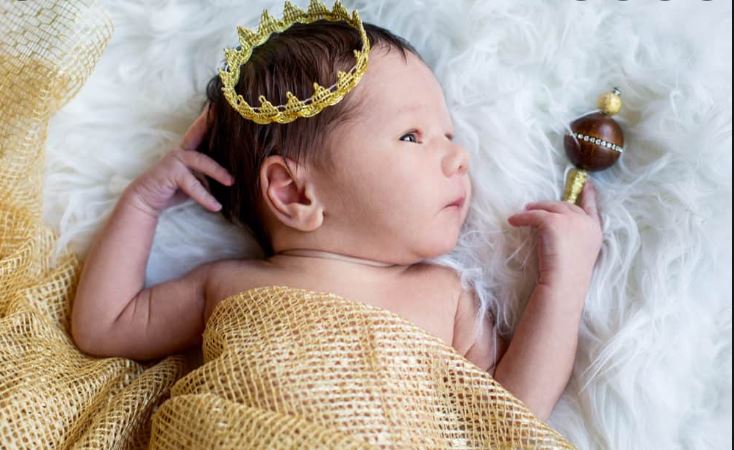 1. Albion
Albion can be translated as "white" or "hill." Albion is a poetic and historical term for Britain. The name derives from the Greek term Albus, which means white and relates to Dover's white cliffs, or Alb, which refers to the undulating countryside.
2. Amos
The Hebrew name Amos means "weight" or "burden." Amos Dolbear, an American inventor and physicist, created a mechanism for delivering telegraph signals without wires in 1882. He also invented a telephone model 11 years before Alexander Graham Bell.
3. Algernon
A Norman French nickname for wearing a mustache was Algernon. Algernon is a laboratory mouse in the novel Flowers for Algernon. Scientists operate on him to raise his IQ, then try the same technique on a man if it works. But then Algernon does something unexpected.
4. Ambrose
Ambrose is an English name that means "immortal." Lightship Ambrose was the name of five different ships between 1854 and 1952. Each vessel served as a lighthouse in the Ambrose Channel, the Port of New York's only shipping channel.
5. Aubrey
Aubrey comes from the Germanic Alberich, which means "elf ruler." Aubrey was a prominent male name in the Middle Ages revived in the Victorian era. Bread's song Aubrey, about a girl with an odd name, was released in the 1970s. As a result, Aubrey became popular with females.
6. Augustus
Augustus is an ancient Roman name that signifies venerable and dignified. The Victorians adopted this honorary Roman title as a forename and derived many of their children's names from history. Augustine, Augustin, and August are all options.
7. Asa
In Hebrew, Asa could imply "healer." In the Victorian era, Asa was placed as high as 198 on the top 1,000 boys' names list. Despite falling out of favor for a time, Asa has recently regained popularity. Asa was ranked 510th in the rankings in 2019.
8. Barnabus
Barnabus is an English name that means "son of encouragement." Neil Patrick Harris plays the womanizing Barnabus "Barney" Stinson in the sitcom How I Met Your Mother, proving that Barnabas hasn't vanished from the public eye.
9. Bartholemew
Bartholemew is a Biblical name meaning "son of Talmai," which means "furrowed." Actor Jared Leto assumes the alias Bartholemew Cubbins when working as a filmmaker. According to Leto, the name is inspired by one of his favorite Dr. Seuss characters.
10. Balthazar
Balthazar signifies Lord Protects the King in Judao-Christian-Islam tales. Choosing boys' names from Christian church teachings was another common practice in Victorian society. One of the three wise men was given Balthazar, but their remarks are never referenced in the Bible.
11. Benoni
The Hebrew name Benoni means "son of my sadness." Benoni was a name given to boys born into unhappy circumstances in Victorian times. This might be anything from a mother's death during childbirth or a family member's pregnancy to the child's mother being unmarried.
12. Baxter
Baxter is an Old English name that means a baker. The first large wave of the surname as a forename trend occurred in the nineteenth century, and Baxter became one of the most famous Victorian male names. They were completely unaware that a Baxter was a female baker.
13. Bennet
Benedict is spelled Bennet in medieval times, meaning "blessed." Bennet Cohen, best known as Ben of Ben & Jerry's ice cream, is an American businessman. Bennet requested additional texture to help with his anosmia or a lack of sense of smell. Thus the ice cream became thick.
14. Bertram
Bertram is a name from the Old Germanic language that means "bright raven." Bertram Benedict worked for The New York Times Magazine as a writer, editor, and book reviewer. His book, The Larger Socialism, argued that socialism was unappealing to Americans because its proponents did not comprehend the life of rural Americans.
15. Bram
Bram is a diminutive of Abraham, which means "many fathers."
Irish author Bram Stoker is perhaps the most renowned Victorian Bram. Stoker is most known for Dracula, one of the 13 gothic horror novels he penned.
16. Beresford
Beresford comes from an Old English word that means "beaver's river crossing." The Beresford is a luxurious Manhattan apartment building on Central Park West, located between 81st and 82nd Streets. The Beresford, designed by Emery Roth, has hosted celebrities like Jerry Seinfeld and Glenn Close.
17. Cecil
Cecil comes from the Latin word circus, which means "blind." Most people nowadays consider Cecil to be a male name and Cecilia to be a girl name. On the other hand, Cecil is one of the few gender-neutral Victorian names.
18. Chester
Chester was formerly a surname for someone from Chester, England, and meant fortification or camp. Chester A. Arthur was the United States' 21st President. Historians agree that, for the time, his presidency was extraordinarily sound and free of corruption. On the other hand, Arthur is nondescript because he keeps a low profile.
19. Caspar
Caspar gets his name from the Persian word ganzabara, which means treasurer. Caspar Whitney is an accomplished novelist, journalist, and outdoorsman from the United States. Whitney conceived the notion of the All-American squad in college football while working for Harper's magazine, which is a remarkable fact.
20. Clarence
Clarence comes from the Latin word clarensis, which means "illustrious." In honor of Queen Victoria's son, the Earl of Clarence, Victorian England adopted Clarence's name as a forename in the 1800s. Clarence Birdseye, an American businessman, was a frozen food pioneer on the other side of the Atlantic.
21. Cornelius
Cornelius is an old Roman surname that means "horn." To the Victorian obsessions list, add Christianity. Cornelius became popular among Victorians in honor of Cornelius the Centurion, the first gentile to convert to Christianity.
22. Cuthbert
Cuthbert means "renowned" or "bright" in Old English. Cuthbert was a popular name in the late 1800s and into the 1910s when the Victorian era had ended. On the other hand, Cuthbert became slang for someone who avoided military service by obtaining a government post during WWI and dropped out of use abruptly.
23. Clyde
The name Clyde comes from the Scottish town of Clyde, which may signify purification. There were 1,177,161 boys born in the United States in the 1880s, and 3,034 of them were named Clyde, the 59th most popular name of the decade. There were 1,231,301 births and 3,625 Clydes in the 1890s.
24. Cyprian
Cyprian comes from the Roman surname Cyprianus, which means "from Cyprus." Cyprian was popular among Victorians as a tribute to the 3rd century Bishop of Carthage Thaschus Caecilius Cyprianus, often known as Cyprian. Cyprian, of Berber ancestry, was an early convert who was killed for refusing to repudiate his beliefs.
25. Darius
Darius is an English name that means "goodness." During his lifetime, Darius Cobb was regarded as one of America's top portrait painters. Darius, his twin brother Cyrus, and their older brother Sylvanus may be Victorian names' poster boys.
26. Elmer
Elmer is an English name that means noble and well-known. Elmer was a famous Victorian boy named Ebenezer and Johnathon Elmer, two American doctors who became politically prominent and popular.
27. Eldon
Eldon was derived from the Old English surname Ella's Hill. Small rural American dwellings were given decorative aspects from grand Gothic constructions in the Carpenter Gothic architecture style. Eldon, Iowa, was founded in 1840 and is the setting for the carpenter's Gothic house depicted in the painting American Gothic.
28. Eli
Eli is an English name that means "ascension." Eli is not only an English boy's name, but it is also a Hebrew boy's name that means "my God." Eli is a girl's name that means torch in Spanish, Danish, and Norwegian.
29. Emmett
There are numerous hypotheses about Emmett's significance and history. Emmett could have come from the English town of Emmott Hall. This would correspond to the Victorians' fondness for names associated with wealthy families. Alternatively, it could be derived from the Germanic Emmen (whole or universal) or the Hebrew emét (truth).
30. Emil
Emil comes from the Latin word aemulus, which means adversary. We appreciate this name, which is well-known in various languages and cultures. Emil can be pronounced " eh-MEEL, " " Eh-Mill, " or " EHM-il, so be prepared to correct people's pronunciation on a semi-regular basis.
31. Ephraim
Ephraim comes from the Hebrew name Efrayim, which means "fruitful." Old Ephraim was a moniker for grizzly bears in general and a specific bear in Idaho in the nineteenth century. B Company, 16th Signal Battalion, 3rd Signal Brigade bestows the Old Ephraim medal on the soldier who best embodies the bear's battling spirit.
32. Eugene
Eugene comes from the Greek word eugenes, which means "well-born." Eugene was a well-known figure in Victorian times and beyond. Eugene was the most common name in the United States in 1927, with 9,744 males and 85 girls given the name. Since then, it has remained on the charts, although with a slow but steady fall.
33. Enoch
The Biblical Latin name Enoch means "committed." Enoch Wood Perry Jr. was a Victorian-era American painter. Perry produced portraits of many notable Americans, but he preferred to paint landscapes, particularly in Yosemite Valley.
34. Ezekiel
Ezekiel comes from the Hebrew word Yechezkel, which means "God shall strengthen." Ezekiel Hart, a British Empire politician, took his oath of office in 1807 by swearing on a Hebrew Bible. His opponents got him removed from office because he couldn't swear on the Christian Bible. Hart ran for re-election, was re-elected, and was fired once more.
35. Ezra
The Hebrew name Ezra means "helper." Ezra spent most of the Victorian era towards the top of the top 1,000 boys' names list before disappearing in the 1960s. However, it has gained popularity as an excellent name in the last decade, with Ezra ranking 49th in 2019.
36. Everett
The Hebrew name Ezra means "helper." Ezra spent most of the Victorian era towards the top of the top 1,000 boys' names list before disappearing in the 1960s. However, it has gained popularity as an excellent name in the last decade, with Ezra ranking 49th in 2019.
37. Franklin
The nickname Franklin comes from the English word "freeman." Franklin D. Roosevelt is without a doubt the most renowned Victorian Franklin. Between 1932 and 1945, his fame boosted the popularity of this name in the United States.
38. Fletcher
Fletcher is a Middle English name that means "arrow builder." Fletcher Knebel was an American novelist who wrote on politics and culture. He famously stated, "Smoking is one of the leading causes of statistics."
39. Gideon
In Hebrew, Gideon means feller or hewer. Gideon is a biblical name first used during the Protestant Reformation when the Puritans traveled to the Americas.
40. Garrett
Garrett is an English surname that means "brave spear" in English. After working as a merchant, banker, and merchant, John Work Garrett served as president of the Baltimore and Ohio Railroad. Many small Victorian Garretts were named for him since he was a supporter of the Union, a confidant of President Lincoln, and a prominent philanthropist.
41. Grover
Grover is an English surname that has become a forename. Grover means "grove of trees." Victorian boys' names abound in American presidential history. Both Grover Cleveland and his successor, William Howard Taft, are often credited with popularizing the term. However, the most recent association is with Grover from The Muppets.
42. Gilbert
Gilbert is a German name that translates to "bright promise." Gilbert Baker, the man behind the LGBT flag's design, inspired the typeface's creation. The multicolor sans-serif typeface was developed for banners and huge displays to reflect inclusivity and variety.
43. Granville
Granville's English name translates to "guard town" in French. Granville Woods was a Victorian-era American engineer and inventor. A third rail system for underground transportation trains and an overhead wire system for trolleybuses were developed by Woods. In 2006, he was inducted into the Inventors Hall of Fame.
44. Harrison
Harry's son is referred to as Harrison. Harrison Ford is a name shared by two actors in the United States. Harrison Alan Ford, a silent film star born in the Victorian era, stood out among the rest.
45. Harvey
Harvey is an English name that translates to "war-ready." Enterprises in the Victorian era also utilized the words of Victorian boys. As the number of rail passengers increased, so did the number of restaurants and hotels. In 1876, the Harvey House restaurant and hotel network was born.
46. Harland
Harland derives its name from the Old English for "country of hares." Since his birth in September 1890, Colonel Harland David Sanders, originator of Kentucky Fried Chicken, has been referred to as simply "The Colonel." He was not, however, a colonel in the military. The honorary title was bestowed upon him by Kentucky's Governor.
47. Herman
Army man is the meaning of the name Herman in German. We think this is a sweet choice for a boy's name for a military family because it is a traditional Victorian name.
48. Hiram
Hiram could be derived from the Hebrew word for "exalted brother." Puritans brought the name Hiram to the United States in the 17th century. Until the mid-1800s, it was widely used, but Hiram had fallen out of favor by the late Victorian era.
49. Herbert
A dazzling army is what Herbert means. After arriving in England in the 11th century, the Norman-French dropped Herbert's name from widespread usage. On the other hand, the Victorians loved the eccentric, old-fashioned spelling of the name Herb, which can be reduced to Herbie.
50. Horace
He is named from the Latin word "hora," which means "hour," "period," or "season." Horace M. Albright was instrumental in creating the National Parks Service and served as its second director before stepping down in 1990. In recognition of his contributions to National Parks, he was given the Presidential Medal of Freedom.
51. Hugh
Hugo Hughes translates as "heart, mind, and soul" in English. Many Victorian boys were given medieval, religious, or regal names, and Hugh is no exception. From the 10th century to the 13th century, the French nobility and clergy often used the word Hugh.
52.Horatio
Horatio, like Horace, has the same root as hour, time, and season. Horatio Nelson died in the reign of William IV, the father of Queen Victoria. In the Victorian era, Horatio became a popular baby name because of Napoleon's death at the Battle of Trafalgar in 1805.
53. Isambard
Isambard, which means iron brilliant or iron ax, is a Germanic word. Kingdom of Isambard Brunel is widely regarded as a critical player in the Industrial Revolution. It was part of a line of iron ships designed by Brunel to connect the United States and Great Britain.
54. Ignatius
An Ignatius is a Late Roman name that denotes someone who is flamboyant. An American politician and early proponent of women's rights and freedmen's education, Ignatius L. Donnelly was a member of the House of Representatives. Dodd made accusations against the government for crooked voting, the media for bias and dishonesty, and speculated that a large meteorite had destroyed an ancient civilization before the dinosaurs. Donnelly
55. Ira
To be on guard is the Hebrew meaning of the name Ira. Some Victorian parents called their daughters Ira, a somewhat familiar Victorian boy's name. In 2016, Ira returned to the list of the most famous names in the United States.
56. Ives
Yew is the English translation of the name Ives. Saint Ives was named after the 9th-century bishop who used this English spelling of the French boy's name Yves.
57. Jefferson
To be more specific, Jefferson denotes a descendant of Jeffrey. The surname Jefferson is not commonly used in the United States. However, it has been on the top 1,000 list of American boys' names every year since records began and never climbed above the 250th spot.
58. Jeptha
'Jeptha' is an English translation of the Hebrew 'Jephthah,' which means 'to open' Jeptha is a typical example of the Victorians' preference for male Biblical names.
59. Jedediah
'God's friend' signifies 'Jedediah' in Hebrew. Topographer Jedediah Hotchkiss began his career as an educator. Hotchkiss' detailed maps made several Confederate successes in the American Civil War.
60. Josiah
Named after God's support, Josiah is a Hebrew word. Josiah was used frequently during the Victorian era, but by the 1920s, it had lost its appeal. The name was founded in 1975, and by 2019, it had risen to the position of number 45 on the list of the top 1,000 American boy's names.
61. Larkin
Laurance is known as Larkin in Medieval English. Buffalo, New York's Larkin Soap Company, was established in 1875. Their magazine, the Larkin Idea, resembled today's Avon catalog in that it provided a platform for local homemakers to sell their wares.
62. Leander
Leander is a Greek mythological name that translates to "lion-man." While Leander was once common in English-speaking countries during the Victorian era, it fell out of favor by the 1970s and has recently returned to prominence in Norway.
63. Lafayette
Lafayette translates as "beech plantation" in American English. There was a slew of Victorian baby names inspired by famous military figures. It was given in honor of the American Revolutionary War hero and French aristocrat Marie-Joseph Paul Yves Roch Gilbert du Motier, Marquis de Lafayette.
64. Lewis
Lewis is an English name that translates to "great war." Lewis was so famous in the Victorian era that Charles Lutwidge Dodgson, a mathematician, and professor, decided to use it as his pseudonym. Alice's Adventures in Wonderland and other stories were written by Dodgson under this pen name, although Dodgson still wrote his scholarly writings.
65. Leopold
The name Leopold derives from the Germanic element meaning "brave people." After the birth of Queen Victoria's eighth son, Prince Leopold, Duke of Albany, Leopold became popular in some areas of Victorian society.
66. Livingstone
As the name suggests, the surname Livingstone was given a new meaning when first applied to a new family member. The surname "Livingstone" is derived from the place name "Levins town," where "levins" refers to a friend. This was adopted as a given name in honor of explorer David Livingstone.
67. Lucian
The name Lucian means "bright" in the English language. The English name LOO-she-an, LUCE-in, or LOO-shan is a derivative of the Ancient Roman Lucianus, which is a derivative of the Ancient Roman Lucius. Lux, or "light," is the Latin word for "light."
68. Ludwig
Ludwig is a Germanic name that translates to "famous fight" in English. During the Victorian era, Ludwig's star rose and waned. It frequently fluctuated between the top 500 and the bottom of the charts.
69. Llewellyn
The Welsh name Llewellyn means "lion" in English. This archaic name, which can also be spelled Llewelyn, Llywelyn, or Llywellyn, was popular among Victorian boys. Today, the name Lou-resemblance Ellen's to the current girl's name is sometimes seen as a turn-off.
70. Luther
Luther, which translates to "of the army," is an English baby name. Instead of a bun, the cheeseburger or beef burger, known as the Luther Burger, is served in a cut glazed doughnut, or an entire glazed doughnut is used for each half of the bun.
71. Maurice
As Maurice's French name implies, Maurice is a person with dark skin. Maurice began to gain fame in the mid-Victorian time, and he continued to do so well into the Edwardian era.
72. Marion
Some feel that Marion is derived from Mary, which has a contested connotation. Marion was viewed as a primarily male name in the Victorian era, despite its current feminine connotations. Marion Robert Morrison, a.k.a. John Wayne, is the most well-known male Marion.
73. Marshall
As a title denoting military rank, Marshall is an English given name. The Victorian era brought Marshall to the forefront as a boys' name, but it has remained popular. Marshall Bruce Mathers III, better known as Eminem, actor Marshall Allman, and Marshall from the children's television series Paw Patrol are all notable examples of Marshalls.
74. Melancthon
There is a Greek word for "black ground" called Melancthon. Philipp Melanchthon, an associate of Martin Luther, was given this moniker by Victorian protestants to appreciate his work.
75. Melbourne
The Old English word for "mill stream" is "Melbourne." Queen Victoria's first Prime Minister was William Lamb, 2nd Viscount Melbourne, who served from 1837 until 1841 in the House of Commons. His moniker inspired Victorian parents to come up with this posh name for their son.
76. Maxwell
The surname "Maxwell" derives from the Scottish place name "Mackie's glen." Dr. Phillip Maxwell, a Victorian physician and politician was the inspiration for Chicago's Maxwell Street. The open-air market and the area's role in the development of Chicago Blues draw people worldwide.
77. Merriweather
This English name means "pleasant weather," Merriweather is precisely that. In the beginning, Merriweather was a moniker for persons who were supposed to bring good fortune with them.
78. Merrill
'Pleasant hill' means the name Merrill in the English language. In 1978, the U.S.S. Merrill was put into service. Decommissioned in 1998, Merrill served as a target practice ship for Tomahawk missiles before being buried off the coast of Hawaii in 2003.
79. Merritt
A Merritt is an Old English term for a boundary gate. An AVA is a place like Merritt Island in California. In the United States, wine grapes are farmed in "American Viticultural Areas," or "AVAs."
80. Montmorency
The surname "Montmorency" derives from the French mountain "Mont Morency." The Montmorency dynasty was one of France's most illustrious. Moreover, they were among the first, dating back to the tenth century. When the last Montmorency died, the Victorians adopted this as a boys' name.
81. Mordecai
Marduk's servant is named Mordecai, which Persians refer to him. The Louisville Colonels, an American Association (AA) baseball team owned and managed by Mordecai Davidson. The players revolted in 1889, and the AA forced Davidson to hand over control of the team at a special meeting.
82. Micaiah
Micaiah's name means "who is like God?" Hebrew. Micaiah, which is sometimes spelled Micajah, is a biblical baby boy's name briefly famous in the nineteenth century.
83. Mycroft
Old English roots denote a stream's mouth in a small enclosed field, hence "Mycroft." Using the surname Mycroft as a forename for their boys became fashionable in the Victorian era after Sir Arthur Conan Doyle adapted it for Sherlock Holme's brother.
84. Mortimer
In Old French, "Mortimer" implies "still water." Walt Disney's wife Lillian reportedly proposed that he use the name Mickey instead of Mortimer for Mickey Mouse in one of the stories.
85. Ninian
The Celtic name Ninian doesn't have a specific meaning as far as we know. The name Ninian was discovered in the 8th century by the Victorians. Ninian was a missionary who was believed to be born in Briton and educated at the Vatican about the outside world. His next missionary endeavor was the Picts of Scotland.
86. Nimrod
The Hebrew name Nimrod may translate to "rebel" in English. Because of Bugs Bunny, this Victorian name is unlikely to reappear in the United States. The bugs in the cartoon referred to BB as Nimrod after he defeated Elmer Fudd. In the United States, "idiot" has taken on a new meaning.
87. Oscar
Oscar may refer to a deer companion. A decade after it peaked at number 26 on the US popularity chart, Oscar has remained a perennial favorite. Oscar's lowest ranking in the top 1,000 boys' names was 245 in 1962.
88. Otis
Otis translates as "wealthy" or "fortunate." An avian species known as the "big bustard" in Latin is Otis tarda. It was hunted to extinction by Victorian English explorers in southern and central Europe, Morocco, and Central Asia for centuries.
89. Orville
The meaning of the name Orville is a mystery. Orville is a made-up name by 18th-century author Fanny Burney. It's possible she was referring to the French word for "golden city," Ville d'or.
90. Prospero
Prospero is derived from Prosperous's Latin term, which signifies fortunate and prosperous. In the Victorian era, this name saw a resurgence in popularity. Edgar Allen Poe's gothic horror story The Masque of the Red Death, in which the main character is named "Prospero," is likely to blame for this.
91. Phineas
Nubian is most likely what Phineas is referring to by this name. PT Barnum, or Phineas Taylor Barnum, was the creator of Barnum and Bailey Circus, better known as the P.T. Barnum. Barnum was a philanthropist, hoaxer, and showman who served four years in the Connecticut legislature.
92. Randolph
The meaning of this English given name is "shield rim" and "wolf." Hubert Blaine Wolfeschlegel­ holds the record for the longest surname ever. After picking each letter of the alphabet and condensing them into one, he came up with a German name. Randolph is a name that begins with the letter R.
93. Roderick
Named after a famous ruler, Roderick is an English name. When Sir Walter Scott penned The Vision of Don Roderick in 1811, the Roderick surname had all but disappeared. The poem lauded the Duke of Wellington's military exploits, feeding the Victorians' insatiable thirst for military-themed names.
94. Reginald
Reginald is an English name that means "ruler" and "counsel." Reg Lee was one of the two watchstanders in the Crow's Nest of the Titanic on the night she struck an iceberg and sank. Being assigned to man lifeboat number 13, Lee made it out of the wreckage alive.
95. Reuben
The Hebrew name for a son, Reuben, translates to "to see," and so does the character. The Reuben sandwich was invented to respond to a beef and pastrami sandwich ordered by Reuben Kulakofsky at the Blackstone Hotel in Nebraska.
96. Roscoe
Roscoe is a roebuck woodland in English. It was Roscoe H. Hillenkoetter, who was born in the final years of the Victorian era, who assumed leadership of the Central Intelligence Agency (CIA) in 1947. For the National Investigations Committee on Aerial Phenomena, formed after his retirement, he served as Director (NICAP).
97. Trevelyan
A farmstead on a hill is the literal meaning of the name Trevelyan in the English language. Possibly because of her religious views, Lady Caroline Lucy Scott wrote and published Trevelyan in 1833. The Victorians were enthralled by the name and decided to use it as a first name for their sons.
98. Tarquin
There is no documented meaning for the Roman family name Tarquinius. Lucius Tarquinius Superbus, the last Roman emperor, was known as Tarquin the Proud. The overthrow of the monarchy was credited in part to his autocratic reign, which is why the Victorians, who were known for their devotion to the monarchy, were surprised by choice.
99. Ulric
Ulrich translates to "strength and wealth " as the German name," Ulric is an English translation of the name. Ulrich was frequently misspelled by government officials who either didn't know or didn't care when German immigrants in English-speaking countries registered their baby's name as Ulrich.
100. Zadoc
The Hebrew name Zadoc means "righteous" or "just." Inventor Zadoc Dederick's steam-powered, carriage-pulling humanoid robot was patented on March 24, 1868. It cost $3,000, or roughly $35,000 in 2021, to purchase. As a result, a dime novel titled "The Steam Man of the Prairies" was created.