"When you buy through links on aneverydaystory.com, We may earn an affiliate commission."
"Boom Cards" are an example of an innovation riding the wave of change. It is an interactive multimedia resource that students can access from any device with an internet connection. Additionally, Boom Learning is an online platform that features a variety of digital exercises that students can complete at home to strengthen critical abilities. Essentially, beginner "Boom cards" are task cards teachers provide for students to do in a game-like environment.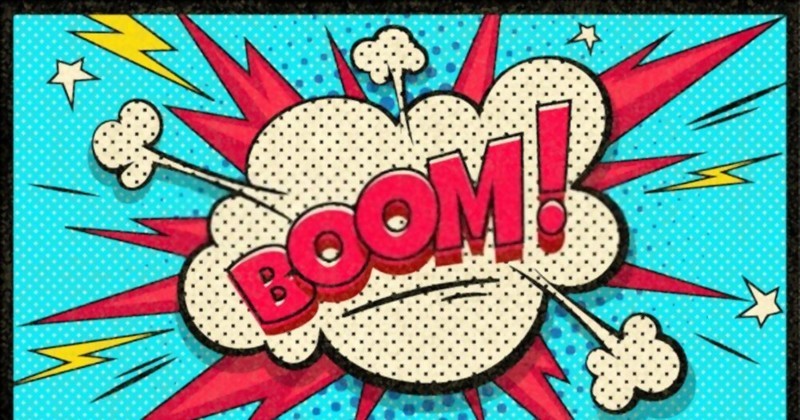 This is a fantastic tool to employ during online education since it enables students to practice reading, math, and science abilities from the comfort of their homes. Additionally, they are suitable for use in the classroom. As said previously, students receive immediate feedback on their work, which eliminates the need for teachers to grade it. A detailed explanation of how and why Boom Cards are useful will be provided in this article.
BOOM Cards – What are they?
BOOM Cards are a digital version of traditional task cards. BOOM Cards come in a range of sizes and layouts. They range from simple fill-in-the-blank exercises to professions that require many questions to be answered.
Students may easily submit responses and receive immediate feedback because the cards are self-marking. This makes it an excellent resource for self-taught learning, in which students work independently or in small groups in the classroom or at home. It is possible to monitor development because the assessment is shared with teachers.
Because the platform is entirely online, it is accessible via a web browser from any digital device. Additionally, it is accessible as an iOS or Android application. As such, it has been optimized for use on smartphones and tablets.
While a computer, tablet, mobile device, or interactive whiteboard is required to access your BOOM Cards, this means they may be utilized in class or at home for learning. You'll need an internet connection as well as a BOOM Learning account, which might be free or paid.
How Do You Use Boom Cards in Your Class?
There are many different ways you can utilize BOOM Cards with your students. This blog article will go over the basics of Boom Cards, explain how they function and provide step-by-step guidance on setting them up in your class.
Creating a User Account
Sign up for a new account or sign in to your existing account. A free account can be obtained by filling out the form below. By clicking on the link, you will be sent to a page with numerous options. Following the creation of your free account, the following step is to select the sort of membership you desire.
Please feel free to use whatever login option is most convenient for you and your students! Following your registration using your email address, you will be able to take advantage of the interactive learning tools available on boom cards!
Selecting a Membership
Before deciding which membership level to choose, you need to be familiar with some of the basic terminology used on the site:
Decks
This website's products are named "decks" of cards. Their task cards are usually organized around specific expertise. Private decks are decks that you design and store in your library. As soon as you learn the rules, making your deck is simple and fun. If you plan to sell your decks to other teachers, you need to sign up for the Ultimate membership.
Classrooms
You can limit the number of classes you can have in your account. While middle and high school instructors would need more classrooms, a self-contained classroom might just necessitate one. It is also possible to differentiate in the classroom. You can divide your pupils into groups based on their academic needs and assign various assignments to each group.
Points
After deciding how many points you have, you check the price of a deck of cards against your account balance. You'll receive a certain number of points that you can use however you see fit when you join. If you run out of points, you can replenish your supply by purchasing at the shop.
Setting up a Class
The addition of students will be the next step. Each student can be added individually or as a group, depending on your platform. Each student is assigned a small avatar upon logging in, which they can customize. Usernames and passwords can also be changed at any time for convenience. Keep as many identities and passwords consistent across all digital learning platforms as possible to simplify things for students. You can only assign tasks to students individually or as a group under this tab, which is separate from the others.
You can now make purchases at your favorite stores using the points you have accrued.
Getting Boom Cards
Many cards are available, and new ones are being added daily. It is possible to use cards in various contexts, including whole-class teaching, intervention work, guided reading centers, and homework. The options are truly limitless. Choose your card type. Following a purchase or download of a free product, you will be able to access it through your library.
Assigning Decks
You can select each deck by clicking on it and then deciding what you want to do with it.
Assign
The item can be assigned to any of the classes that you have established. You must navigate to the class tab for each student and choose that student individually from the menu.
Fast Pin
This provides your students with rapid access to the cards without logging in to the system. Although doing so will expedite the process, you will not receive any reports on how the students performed with the cards.
Hyperplay Link
If you want to include this deck of cards in another document, you can acquire the URL by clicking on this link.
Print
The cards are printed in PDF form.
Custom play settings
You can provide your students with various alternatives, such as telling them the correct answer when they get it incorrect or allowing them to play the same deck numerous times.
View reports
On this particular deck, you will be able to see the statistics of your students.
Once you've assigned a deck to your students, they may log in to their accounts and begin playing.
Student Log In Page
On the main page of Boom Learning, you will see a green button that allows students to sign in. Students will be prompted to sign in using either Boom, Microsoft, Google Classroom, or Clever (depending on their device).
On the site, which can be found at the top of this post, you can see that students can choose between signing in and using the Fast Play option. After you've logged in, you may also select the fast play option from the drop-down menu.
If you choose fast play, students can rapidly get to the deck you want them to play. They simply input the pin you provided them and hit the start button. Don't forget that you will not receive any report tracking if you use fast play.
Students will log in and be able to see the cards given to them, allowing them to select the appropriate card.
The student will be prompted to play again or return to the home page, where they can pick a different deck once they have finished with a deck they have selected. The assignment results can be found on the reports page after the students have completed them.
Progress Monitoring
In the reports section, you can see the student's accuracy and the time it took for them to finish the deck. You'll be able to see the students' best overall score and their most recent performance if they go through the deck numerous times.
What Are the Best Aspects of Boom Cards?
Boom Cards, in some circumstances, utilizes moveable parts, making it excellent for folks who use tablets and for pupils who thrive on that type of engagement. Due to the platform's complete editability, teachers may quickly create their boom decks with custom boom cards – excellent for precise, focused assessment and learning.
Even though the best options are reserved for the subscription service, you can access up to five self-created decks for free. This type of try-before-you-buy scenario allows you to purchase a deck if you like what's available. Because Boom Cards can be sent to individuals or groups of students, they can be used for targeted instruction and classwide assessments.
Boom Cards may be assigned using Google Classroom, making them extremely convenient for schools that already use the system. Additionally, there is the ability to overlay sound, which is an excellent way to provide accessible learning while also providing help to those learning remotely.
Boom Card's most Useful Hints and Tips
Use Stories
Create cards that communicate a story, such as properly attaching safety gear in a science lesson. This enables students to follow along, with audio when available, while also studying on the fly and being checked to ensure they've absorbed everything.
This feature is so easy to use and efficient that you will frequently use it. Use this feature to extend your lesson beyond the curriculum, giving you more time than ever to connect with your students and provide them with valuable content.
Keep Your Cards
Ensure that you order your cards properly so that you may use them again. Don't let your works go to waste. They can range from students within a class to cards spanning year groups. This will make it easier for you to find them in the future and help ensure that there are no errors when you try to use them.
Learn from Others' Experiences
While you will be able to evaluate a student's performance, you will not be able to determine how they came upon a deck. Get feedback to decide what is best and how the learners engage most effectively with the course material.
Conclusion
Although some features aren't available in the free version, you will find that it already contains a lot of options. The platform is straightforward and simple to use, which will appeal to teachers who are concerned about the success of their students.
Boom Learning is an online learning tool that allows students to practice reading skills through a series of fun games broken into levels ranging from beginner, intermediate, and advanced. Teaching teachers to know what their students require and selecting and choosing which abilities to deliver to them while still distinguishing their learning is invaluable.
Even if it may take some time to become accustomed to the art of employing Boom cards in the class, once you've mastered it, your kids will never cease to express gratitude for your efforts. Kindergarten lesson plans and lesson plans for all other grades will benefit greatly from the inclusion of this interactive, self-checking technology platform.
FAQs
Is it possible to use Boom Cards for distance education?
Yes! Distance learning is a breeze with them. Start by simply sending students the link to a webpage where they can complete the registration process. Most importantly, I can use the same packs for both online courses and classroom instruction, resulting in significantly reduced preparing time regardless of the type of instruction I am required to provide. In addition to computers and tablets, Boom Cards can be utilized with an interactive whiteboard.
Is it possible to use Boom Cards as a tool for evaluation?
Yes! However, a premium alternative is available that allows you to create individual accounts for each student; however, this is only necessary if you want the application to keep track of student activities. It is possible to allocate different packs to students and receive reports on their activity and development. Please visit this link for cost information (about $25 per year for 150 students). If you want to play for free, it's a terrific choice for evaluation, but it's unnecessary.
Boom Cards can be printed, right?
Yes, that's correct! Boom Learning's Library can be accessed by selecting "Action" and then "Print.". Select the appropriate option and then follow the on-screen directions to format your device correctly. Because Boom cards aren't designed to be printed, your results may be less than stellar, and you'll waste a lot of ink. The layout in Boom's "Layout" settings may allow you to print multiple cards on a single page in this situation. On a printed card, "click to listen" or "drag and drop" instructions will not apply.